Lock Cerberus, The Sealing Wand and Spinel Sun onto your wrist with this cute adult wristwatch!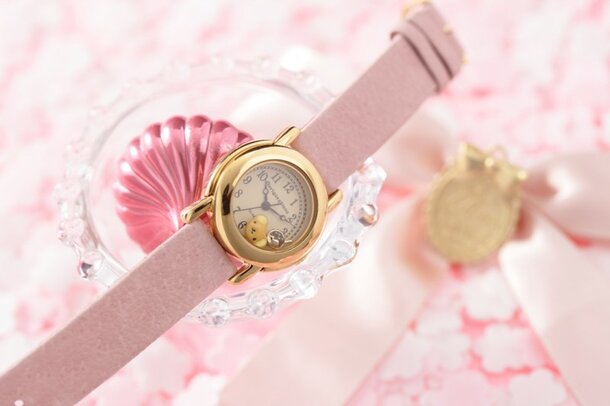 This collaborative girly wristwatch, as well as umbrella/parasols from the ever-popular CLAMP series Cardcaptor Sakura (which was serialized in the girl's comic magazine Nakayoshi) are now available from SuperGroupies for a limited time only!
Sakura Kinomoto Model Wristwatch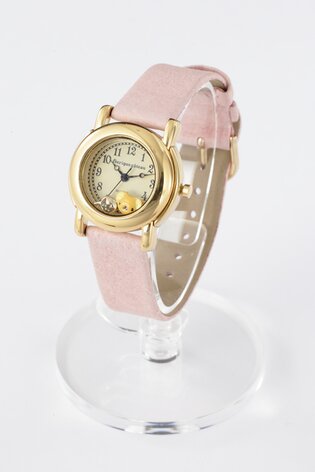 This watch is a collaboration with the watch emporium and boutique Feerique Gateau. This model features little charms that wobble around inside the watch face.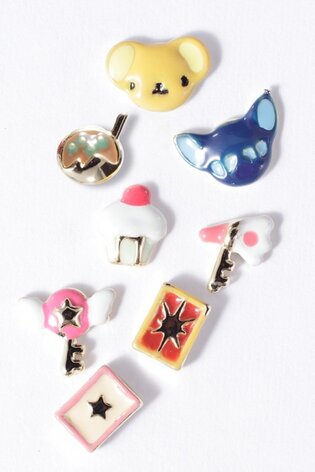 There are eight types of charms. The cute and relaxed Cerberus is here, and also his favorite takoyaki has been made into a shiny charm. There's also the Clow Card, the Sakura Card, the Sealing Wand, the Star Wand, Spinel Sun and a cupcake! The hard part is deciding which combinations you want to place them in!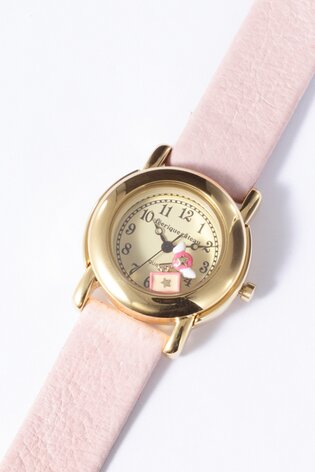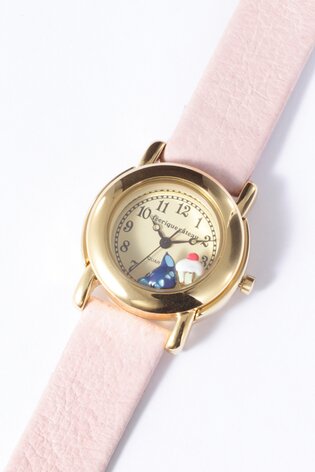 You can mix and match the charms yourself by turning the bezel anti-clockwise and removing the case, and decided on whatever combination matches your mood for the day!
The suede strap is made from the highest quality pigskin leather, and the faint pink produces a sense of elegance. Perhaps if you wear a watch which exudes quality such as this, Sakura-chan too will grow into a lady?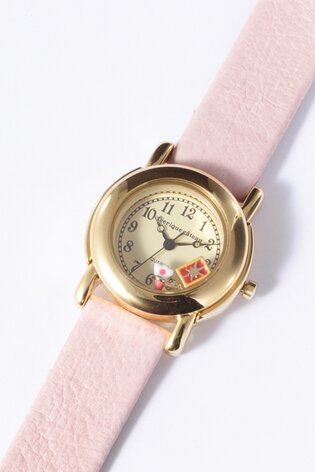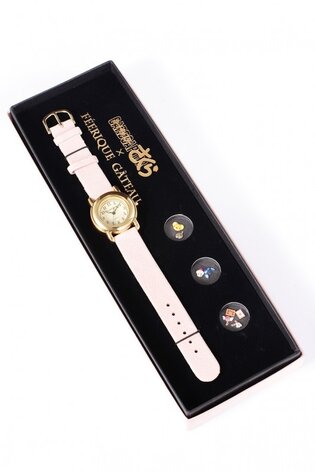 This watch is effortlessly cute with the CCS universe packed into the shiny charms. It comes in a special box, so it's perfect as a gift!
Cardcaptor Sakura Multiuse Parasol/Umbrella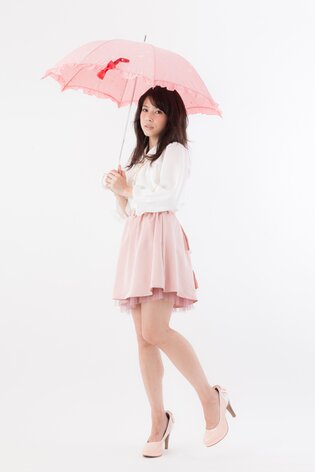 This girly pink patterned parasol/umbrella will help chase the blues away on a rainy day! With a wide cover range, it's an item that creates a big impact! This will certainly improve the quality of your ladyhood!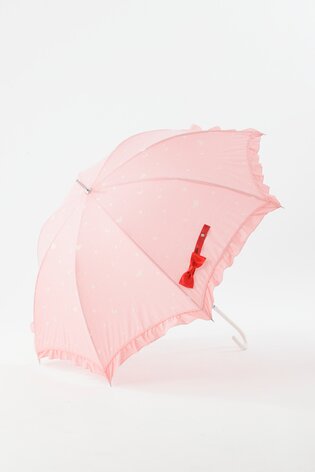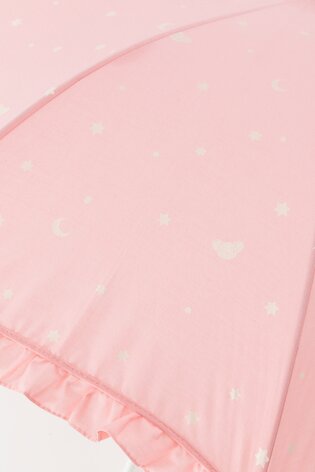 Rather than using a faint dotted pattern, the lovely print features Cerberus and suns and moons in a gentle hue. Pushing the sweetness even further, the fastener also turns into a red ribbon, so it looks thoroughly cute even when closed.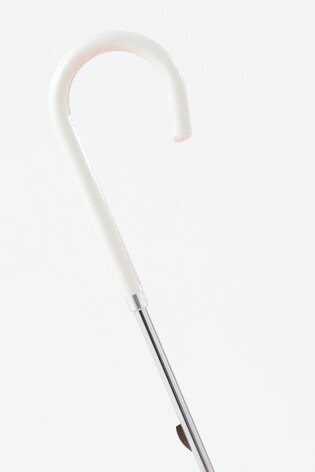 The handle is colored white to create a sense of luxury and elegance.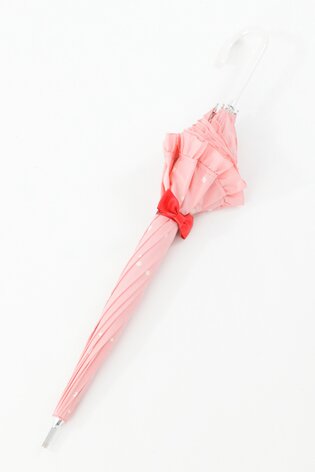 It's not just cute, but also fully functional. This model can be used rain or shine, and features an anti-UV effect.
Both items can be reserved until June 7. Add some color to your daily life with these girly Cardcaptor Sakura items!
Cardcaptor Sakura Sakura Kinomoto Wristwatch
Price: 12,000 yen + tax
Release Date: Early September (scheduled)
Cardcaptor Sakura Multiuse Parasol/Umbrella
Price: 5,800 yen + tax
Release Date: Late September (scheduled)
Orders for both items will close once reservations have been filled.
© CLAMP, ShigatsuTsuitachi Co., Ltd. / Kodansha Ltd.