Wow! They've certainly put a lot of detail Into this! Amagi Brilliant Park Isuzu Sento jacket & skirt - just too cool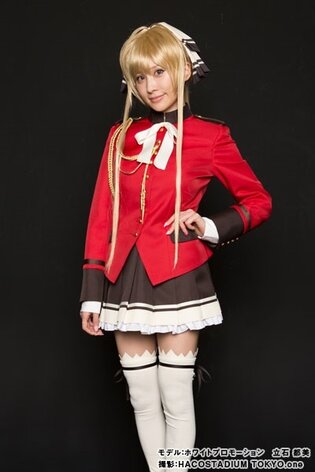 Amagi Brilliant Park is a manga serial written by Shoji Gatoh published by Fujimi Fantasia Bunko from February 2013 and was also adapted into a TV anime which aired from October to December 2014. Cospatio have announced they will release the uniform of Isuzu Sento - the musket-toting secretary to the acting manager of an abandoned theme park, high school student Seiya Kanie. The set is a little on the expensive side with the jacket retailing for 48,000 yen and the skirt for 18,000 yen (excluding tax), but the quality of the craftsmanship is truly first rate.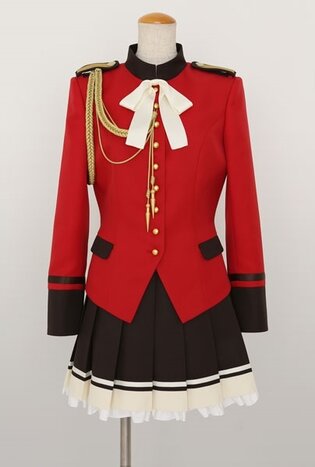 The red jacket with a white ribbon and white frills on black - it's the uniform of the girlish, dignified and well-reputed Isuzu. Both parts are made from a durable material which doesn't crease easily and as it's lined you don't need to worry about it being see through. More than anything else, the gold lion embroidered on the shoulder epaulettes is so cool!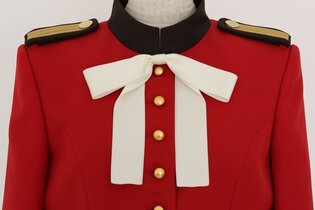 The shiny, high quality ribbon can be removed with the rotating pin.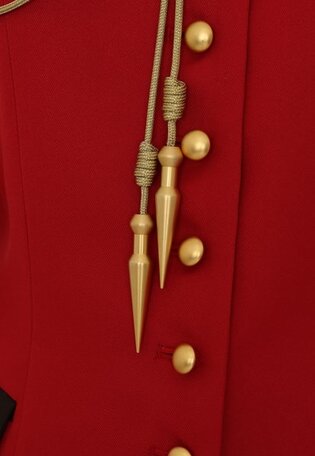 Hand woven aiguillette (braided cord). The craftsmen have even used cut brass for the pencil end parts - so much detail!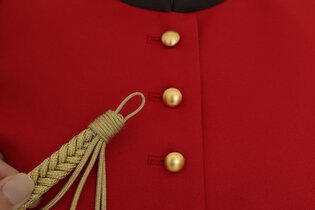 Also, just like in the show you can fix the aiguillette to the jacket's second button with the loop on the end.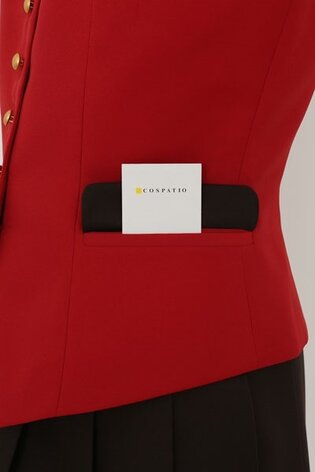 Both sides have flap pockets at the waist too.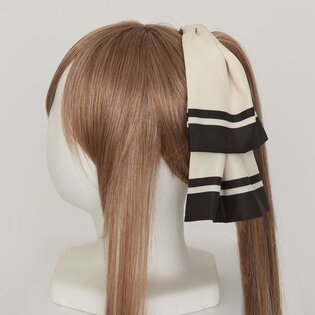 You can wear the hair ribbon by attaching it with the hair clip.
By the way, Japanese League Division 2 soccer team Tokyo Verdy are also working on a collaboration with Amagi Brilliant Park. Known anime otaku and model Ann Tachibana who appears at stage events and more also modelled an early preview of the Isuzu costume at the Tokyo Verdy x Tokushima Vortis game on May 17 - it really seemed to suit her!
Translation: Yomiuriland - Amagi Brilliant Park Event! I want to see it too (lol); but I'll be waiting obediently in the dressing room (`・ω・´) just hanging out a bit as Isuzu Sento (`・ω・´)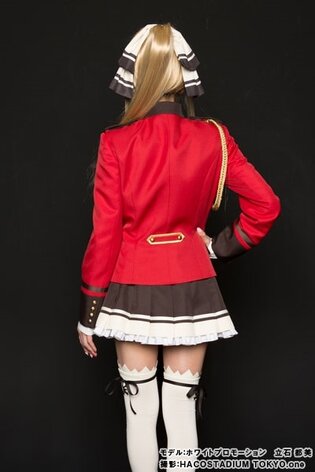 No corners cut - this is Isuzu's uniform. The costume comes in small, medium and large and is expected to be released in late August. The "Amagi Brilliant Park 500,000 Visitors Celebration" event on May 17 was also a success. Precisely because the franchise still has such momentum, we'd like to challenge the best cosplayers out there to try wearing this cool costume!
© Shoji Gatoh, Yuka Nakajima / Amagi Brilliant Park Reconstruction Committee