As we all know, Akihabara is the place to be when it comes to all things otaku. However, many of us are not fortunate enough to live close by. Even so, otaku culture still plays a prominent role in the lives of many; no matter how far away one may be from Japan. So let's travel over 10,000 kilometres away from Tokyo and explore how otaku culture has spread to Toronto, Canada.

Toronto is the capital of the province Ontario, which is located in southeastern Canada. It is the fourth largest city by population in North America with approximately 2.8 million people. Toronto is home to the CN Tower, which is 553 meters tall and formerly held the titles of "world's tallest free-standing structure" and "world's tallest tower" for 34 years. The city is very multicultural and has a large number of restaurants with traditional foods from many different countries, including lots of good Japanese food.


1. Kenzo Ramen
Kenzo is a ramen chain located in the heart of downtown and scattered all around the area surrounding Toronto. The menu at each location always includes a selection of tasty ramen, but the rest of the dishes vary at each restaurant, providing a unique experience at each location. Based on recent trends among young people, there have been three new additions to the ramen menu including Nagasaki Champon, Tonkatsu Sho-Yu, and Tonkatsu Miso ramen. And of course, the service is super speedy so your meal will be steaming in front of you before you know it!
Website
Locations:
Sheppard: 4860 Yonge St. Toronto, ON
Wellesley: 522 Yonge St. Toronto, ON
Bloor: 372 Bloor St. W. Toronto, ON
Dundas: 138 Dundas St. W. Toronto, ON
Mississauga: 720 Burnhamthrope Rd. Mississauga, ON
Waterloo: 140 University Ave., Unit 6A Waterloo, ON
Queen: 671 Queen W. Toronto, ON

2. Funé
You guessed it; Funé definitely has something to do with boats (boat in Japanese is fune). The sushi bar at this restaurant serves its customers similar to a conveyor belt, however instead of the sushi being on the conveyor, the plates are placed on little boats that revolve around the entire bar. If sushi is not your thing, don't worry, Fune also serves a large variety of other foods ranging from udon soups to donburi that you can eat while still being able to enjoy watching the boats float by.
Website
100 Simcoe St., Toronto, ON

3. Guu Izakaya
With a loud "Irasshaimase!" from all of the servers and chefs, you will feel as if you have been instantly transported to Japan as you enter Guu Izakaya. At this noisy Japanese-style bar, you will often hear all the servers (including the ones who are not Japanese) speaking Japanese with one another and to some of the customers as well, providing for a very authentic experience.
The food served here always tastes amazing, and is served in small portions, so you can try out many of the different items on the menu. If loud bars aren't your thing, head over to Guu Sakabar just a short drive away, and for otakus in BC, be sure to check out the Guu restaurants in Vancouver!
Website
398 Church St. Toronto, ON

4. Pacific Mall
You'll have to drive to the GTA (Greater Toronto Area) to get to Pacific Mall, but it's definitely an adventure you don't want to miss out on. This Chinese mall contains many little shops selling literally everything from all over Asia, including clothes, rice cookers, airsoft guns and much, much more. You never know what you are going to see, but you can always count on finding Gundam models, plushies, and Japanese clothes and beauty products, including colored contacts. It's important to remember, however, that Pacific Mall carries products from all over Asia, not just Japan, so make sure to pay extra attention to determining the authenticity of products, especially anime figures.
Website
4300 Steeles Ave. E. at Kennedy, Markham, ON

5. AnimeXtreme
AnimeXtreme without a doubt is the largest anime store in Toronto. This place is literally stacked to the brim with manga, plushies, snacks, figures, mouse pads, and other goodies that would make any otaku excited. It always makes me happy to see all the fun hats, featuring many different anime and game characters, hung on the ceiling. AnimeXtreme updates its stock regularly, so it's worth visiting once in awhile to check out what new products they have from Japan.
Website
315 Spadina Ave. Toronto, ON

6. Hairy Tarantula
Hairy Tarantula are comic and game shops where you can always count on finding an extensive selection of manga and anime DVDs, both old and new. While browsing, you may even encounter some of the store's friendly cats, which are always welcoming to customers. If you happen to have any manga that you no longer want any more, you can trade or sell it to Hairy Tarantula and they'll make sure it finds a new home. Sometimes you'll find some good sales on manga here, and you can get even more discounts by joining the membership program.
Website
Locations:
354 Yonge St., 2nd Floor Toronto, ON
6979 Yonge St. Toronto, ON

7. Twylite Fashion
Twylite Fashion will satisfy all of your Lolita needs. Whenever you enter the store you are even greeted by a lady wearing a Lolita dress. Here, you can always count on finding a variety of different types of Lolita dresses, from gothic to sweet Lolita. There are also lots of colorful accessories such as bows, mini hats, hair clips, and of course cat ears. There is more than just Lolita clothes at this store, however, and you can also find punk clothes and accessories as well as some party dresses.
Website
4 Kensington Ave. Toronto, ON

8. Navito World
Navito World is the official Canadian distributor of Good Smile Company, so they are definitely trustworthy when it comes to purchasing figures. Though Navito World is an online store, they have a pick-up depot where you can have your figures sent to in order to avoid shipping taxes. If you're someone who likes to browse and look at the figures you're buying in person, Navito World also appears at conventions near Toronto with an impressive array of figures, displayed across a table.
Website
138 D'arcy St. Toronto, ON

9. J-Town
Also in the GTA, this quaint shopping area is made up of a whole bunch of Japanese shops, which includes restaurants, cafes, a travel agency, bookstore, grocery store, hair salon, and more. Here, you can find a lot of Japanese household items, which are hard to find anywhere else in Toronto. Once in awhile, sidewalk sales are held where you never know what cool and interesting things you'll find, and during this past summer, J-Town held its first summer festival.
Website
3160 Steeles Ave. E., Markham, ON

10. Japanese Canadian Cultural Center (JCCC)

The JCCC runs many cultural classes and programs for anyone interested in them. Some of the classes provided are ikebana (flower arranging), chado (tea ceremony) and shodo (calligraphy). Programs in martial arts are offered too, such as kyudo, kendo, naginata, and aikido. Throughout the year, there are also various annual events, which include a bazaar, winter family festival, spring festival, and Obon festival. Visiting the JCCC is a good way to immerse yourself in Japanese culture and meet others who are also interested too.

Website
6 Garamond Court Toronto, ON

11. Toronto Japanese Film Festival
This film festival is presented by the JCCC, and brings a wide variety of current Japanese movies to the big screen in Toronto during the early summer. There are many types of different movies shown, spanning from comedy, mystery, and drama, to anime and romance. Some examples of movies shown in the past include Black Butler, Rurouni Kenshin, Japan in a Day, and The Eternal Zero. Sometimes the festival even brings Japanese guests, such as the directors of the aforementioned movies, in order to have Q&A sessions with them and the viewers.
Website
6 Garamond Court Toronto, ON

12. Anime North
Anime North is the largest anime convention in Canada and the fourth largest in North America, so it's definitely a convention you don't want to miss out on. As a non-profit, fan-run convention, Anime North is easily able to cater to what fans want and are interested in and sometimes hosts panels related to things other than anime and manga, such as sci-fi TV shows and popular American webcomics. Since Anime North is so large, it is held in three locations: the Toronto Congress Center (artist alley, dealer's room, autographs, etc,), the International Plaza Hotel (panels, fan performances, maid cafe), and the Sheraton Airport Hotel (gaming).
Website
Toronto Congress Center (ticketing building): 650 Dixon Rd. Toronto, ON
International Plaza Hotel: 655 Dixon Rd. Toronto, ON
Sheraton Toronto Airport Hotel: 801 Dixon Rd. Toronto, ON

13. FanExpo Canada


FanExpo Canada is the third largest comic convention in North America, and recently celebrated its 20th year! This expo covers comics, sci-fi, horror, gaming, and anime. Even though this convention is not solely focused on anime, there is still a strong presence of different things catering to otakus whether it's in the dealer's room, artist alley, or panel presentations. Every year, different English voice actors appear at FanExpo, and occasionally there will also be voice actors from Japan visiting. There is a good balance of fan-run and industry-led panels, with a lot of cosplay workshops and presentations about new anime and manga.
Some of the highlighted events include a Lolita fashion show, FanExpo speed dating, a J-pop dance, and, if you get tired from walking around too much, there are anime screenings. This past year there had been appearances from Crunchyroll, Good Smile Company, and even Crypton Future Media here at FanExpo! The company that runs FanExpo Canada also runs FanExpos in Vancouver, Regina, and Dallas, as well as Toronto ComiCon, which is basically a mini FanExpo.
Website
Toronto Metro Convention Center:
North Building (ticketing building): 255 Front St. W. Toronto, ON
South Building: 222 Bremner Blvd. Toronto, ON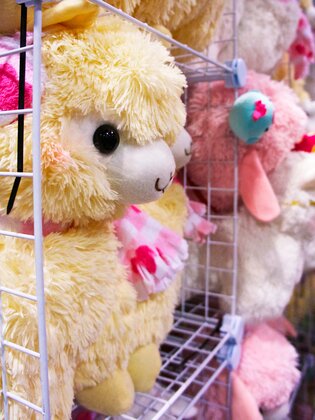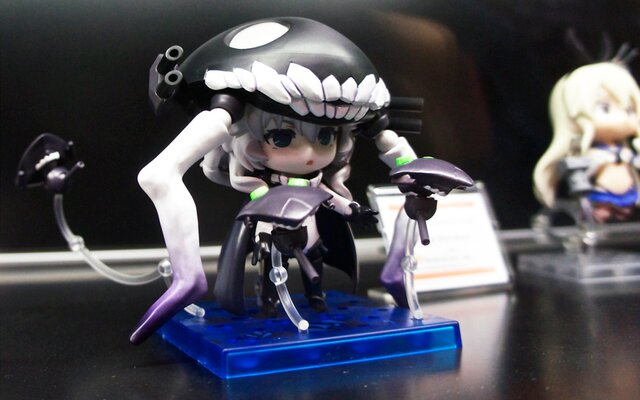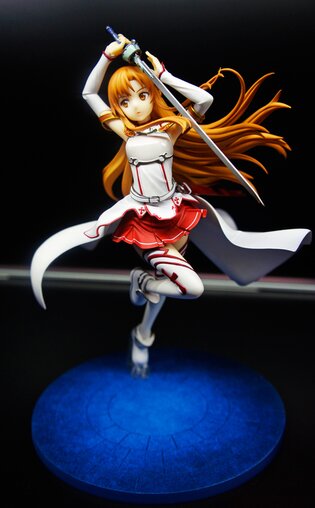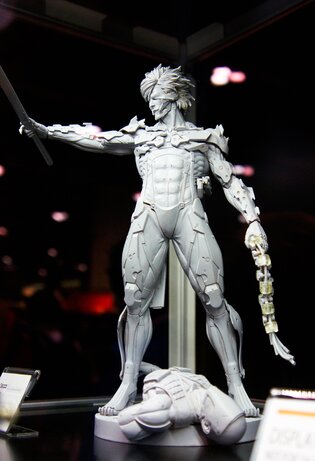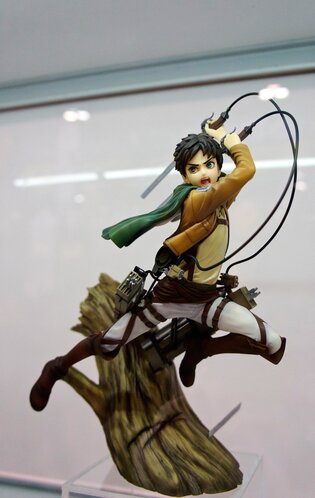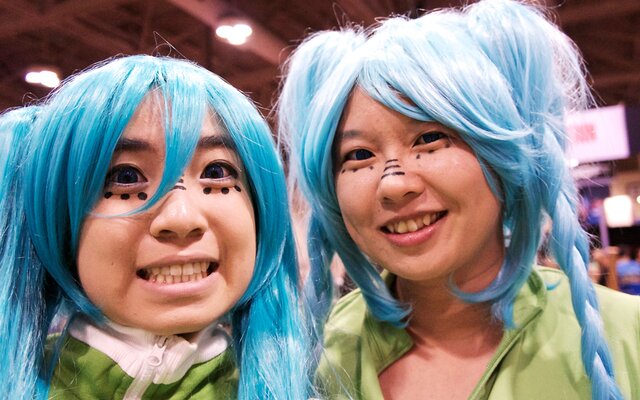 Want to share your otaku life? Fill out this form and we'll get back to you!
This is a TOM Summer Ninja Academy 2014 original article.