In this week's Otaku Life Around the World, our Ninja takes you all the way to Southeast Asia. Let's take a look at how one city in Indonesia celebrates otaku culture!
Indonesia has a population of more than 250 million people, many of whom enjoy Japanese popular culture, indulging in everything Japanese from fashion and music to, of course, anime and manga. Our Ninja correspondent from Indonesia shares with us how she enjoys her otaku life in Bandung, Indonesia.
Bandung is the capital of the West Java province and is known as the "City of Flowers" or "Kota Kembang" in the native language. It is located about 180 kilometers southeast of Jakarta, the capital of Indonesia. The popularity of Japanese popular culture in Bandung can be seen from the sheer number of Japanese-related places and events held here. I have listed just a few of them so that the next time you suffer from otaku withdrawal while travelling in Indonesia, you'll know where to go!
1. Japanese Restaurants
Akihabara-style maid cafes are still rare in Bandung, but if you are craving for casual or fine dining Japanese cuisine, you can always find Japanese restaurants easily in Bandung. There are Japanese restaurants in nearly every shopping mall as well. One of the Japanese restaurants we managed to take a glimpse into is Saisan Japanese Cuisine.
Saisan Japanese Cuisine
According to Mr. Lucky and Mr. Rudy Tjandradinata, the owners of the restaurant, the concept of Saisan is "authentic Japanese," and along with the help of a Japanese head chef, they try to present a taste that is as close to Japan as they can. They established Saisan because they felt that there wasn't a Japanese restaurant with an authentic taste and affordable prices, so they set out to fulfill that mission.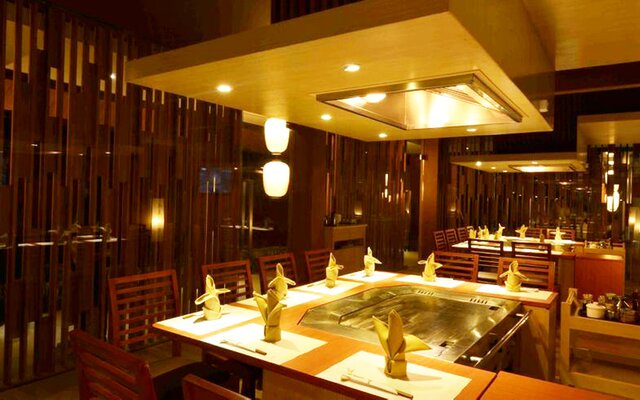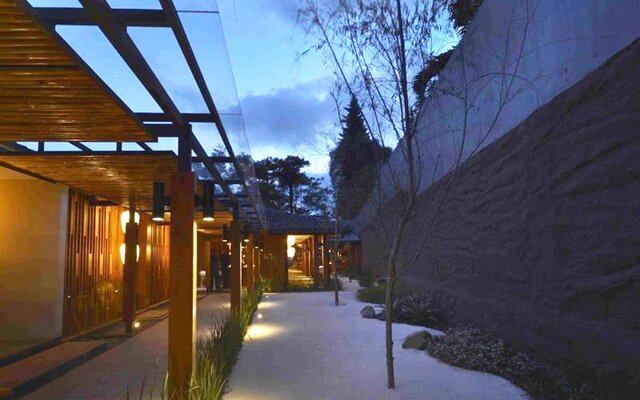 Saisan offers various ranges of Japanese food and dishes, from bento, nabe, sushi, ramen, fried dishes, and many more. They also take pride in their teppanyaki dishes, which can be prepared directly in front of the customer by the chef. With its beautiful decorations and quiet location, you can relax and enjoy authentic Japanese fine dining here!
Vega Toys and Hobbies
Vega Toys and Hobbies offer various kinds of toys, hobbies, and game-related goods. Now in its 14th year, Vega focuses on providing MoKit or mobile kit stuffs, from Gundam to Tamiya series, complete with special brushes and paints. They have also started expanding their collection to Nendoroid and other action figures. Aside from mobile kit stuffs, they also provide toys from many famous toymaker brands, like Bandai and Takara Tomy.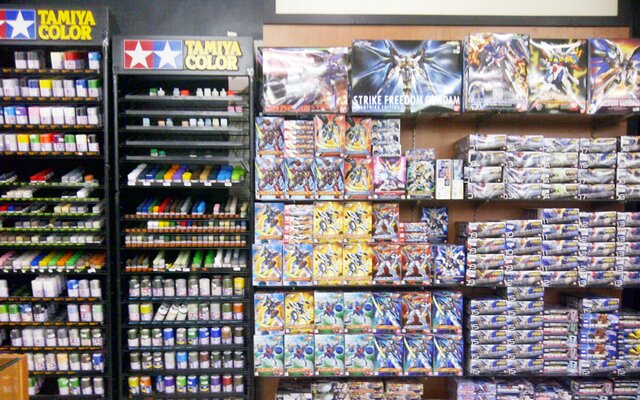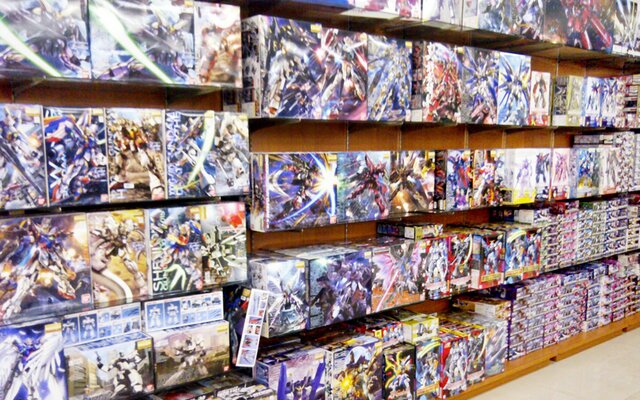 Lawson Convenience Store
Getting hungry late at night and craving for convenient Japanese food or snacks? Try looking for the nearest Lawson! This famous convenience store giant from Japan has also been established in Indonesia with more than 70 stores throughout the country, and three of them are in Bandung. Lawson provides various kinds of instant Japanese foods and snacks, like bento, oden, onigiri, dorayaki, mochi, and much more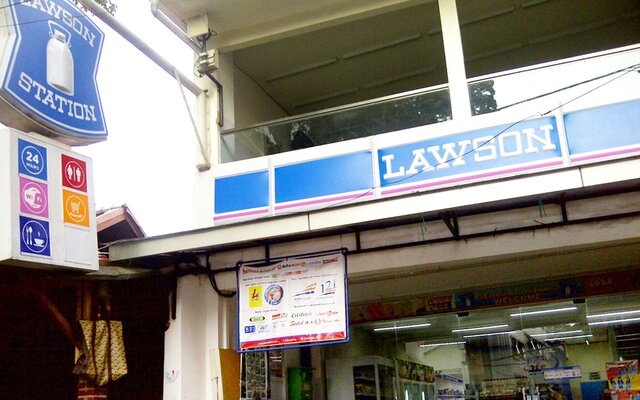 Nothing beats the combination of good snacks with good books for "alone time," and Zoe Café and Library provides it all. Zoe has a wide collection of novels, manga and comics available for rent at an affordable price. They are well-stocked with everything from the classics to the latest volumes with timely updates. Their café also offers various food and drinks like fries and sausage, pasta, omelets, fried rice, cappuccino, iced tea, and much more. You can also rent the books and take them home with you after signing up for a membership.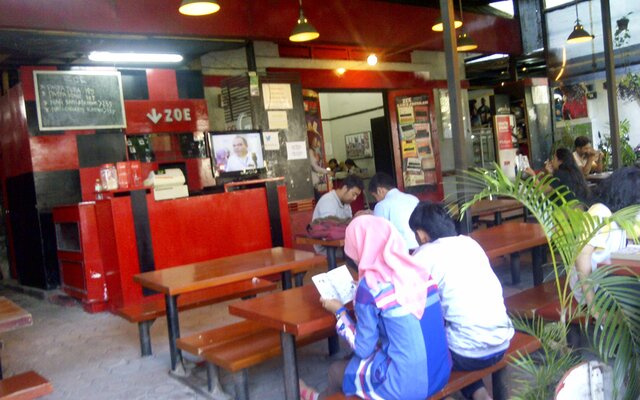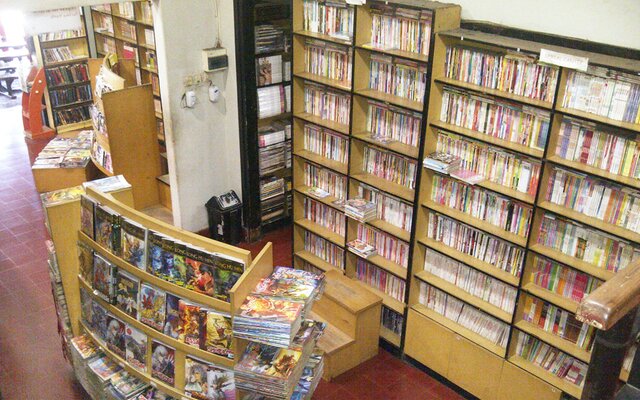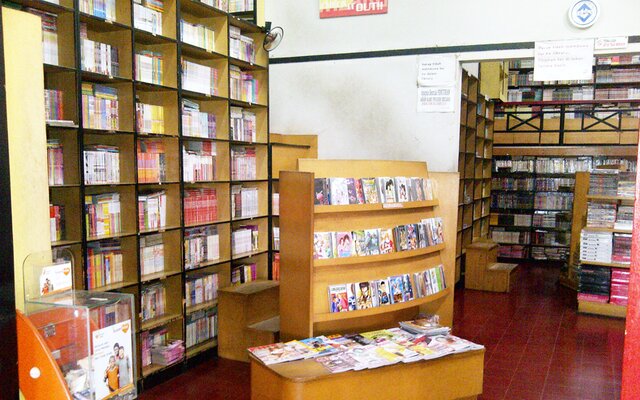 Shop Name: Zoe Café and Library
Address: Pager Gunung Street No. 3, Dago.
Open Hour: Open every day, 10 a.m. – 10 p.m.
3. Japanese and Anime Events
*Little Tokyo Ennichisai Blok M *
This event is actually held in Jakarta, and it is one of the biggest annual Japanese events in Indonesia. It is an annual Japanese art and culinary festival held at Blok M, South Jakarta, since 2010. Ennichisai 2014 was a two-day festival that took place on May 24 and 25.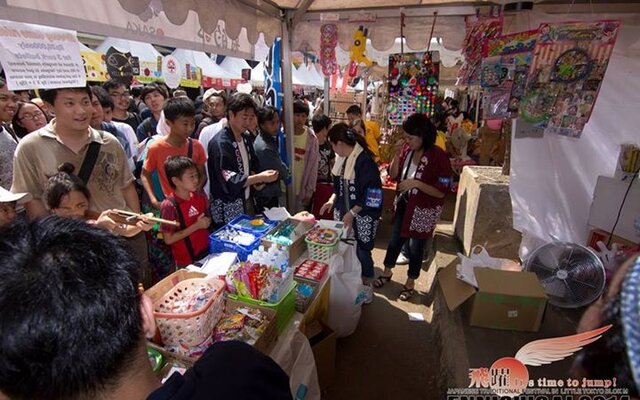 The festival is organized by Blok M Estate Management and Ennichisai Blok M Team and attracts up to 200,000 visitors each year. The festival covers the entire area with chochin (Japanese lanterns) and has about 150 booths selling all sorts of Japanese foods and goods. It is truly a fun and joyful matsuri.
The festival is also enlivened with traditional art performances such as omikoshi, taiko and Japanese traditional dances, and a series of Japanese popular culture events and performances. At the last Ennichisai, which was titled "Hiyaku – It's time to Jump!", a traditional relay race was held for the first time to strengthen the relationship between Indonesia and Japan.
Since 2011, one of the biggest cosplay events in Indonesia, CLAS:H (Cosplay Live Action Show: Hybrid), has also became a part of Ennichisai festival. In 2012, another of Indonesia's most prestigious cosplay events, ICGP or Indonesia Cosplay Grand Prix, also joined the festival.
Mr. Takeya Daisei, the head of the Ennichisai committee, was born in Japan but grew up in Indonesia. He returned to Jakarta at the age of 26 to connect the countries that he loves.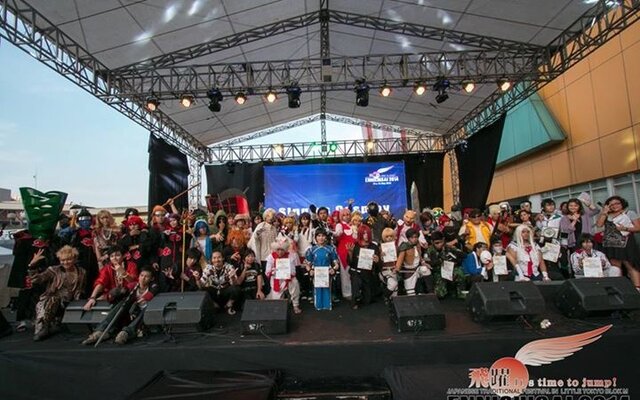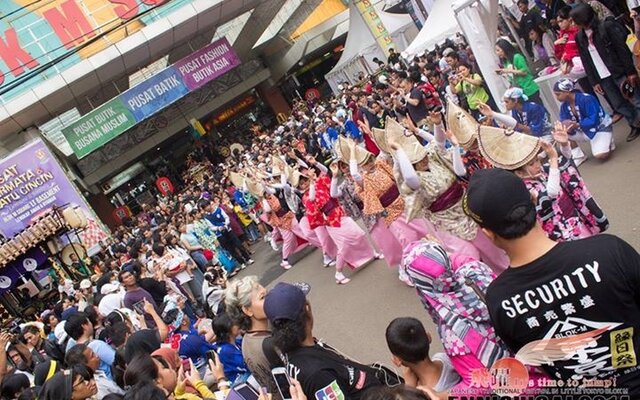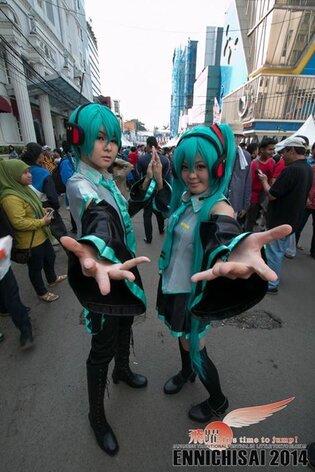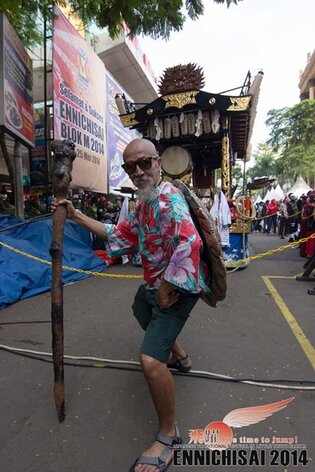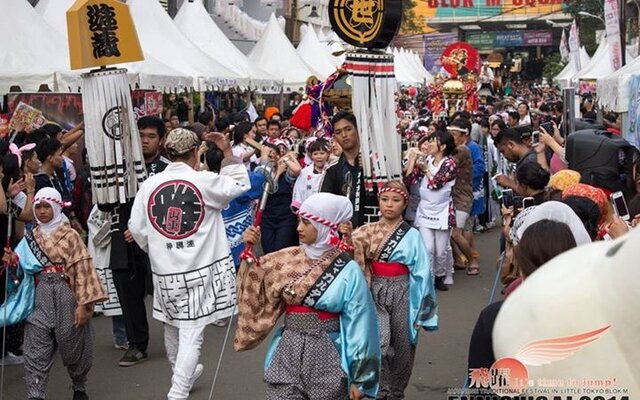 And that was our Ninja, reporting from Bandung, Indonesia!
This is a TOM Summer Ninja Academy 2014 original article.