RWBY is an American anime that follows the lives of ultra powerful teenagers training to be the next generation of peacekeepers, or hunters and huntresses.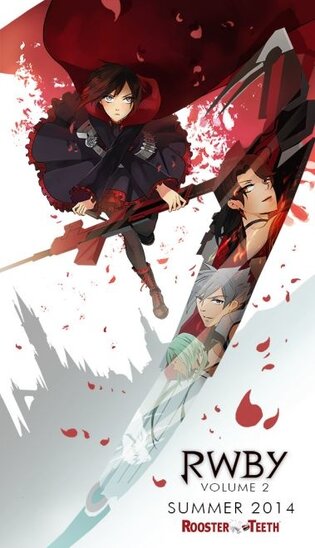 The anime's first season aired online in the United States last year. American fans of anime fell in love with the cartoon's dialogue, humor, and super fast, break-neck action. RWBY's second season has just started, and I was able to interview two of the show's voice actresses, Arryn Zech and Kara Eberle, about the first episode and their respective characters. The beautiful and funny Arryn and Kara attended San Diego International Comic-Con to promote the show.
RWBY is produced by Rooster Teeth. The show was created by action animation genius, Monty Oum.
UPDATE: Rooster Teeth and Warner Bros. Home Entertainment has just announced that the anime RWBY will be exported to Japan! Warner Bros. Home Entertainment Japan will localize RWBY: Volume 1 on Blu-Ray and DVD in 2015 along with various RWBY merchandise.
Rooster Teeth's Public Relations team released this statement: "As huge fans of anime, we are honored that RWBY is the first American anime production to be exported to audiences in Japan," said Matt Hullum, Rooster Teeth Co-Founder and CEO. "We look forward to working with Warner Bros. Home Entertainment Japan to bring our unique style of this animation to the art form's native country."
This is an original article written for Tokyo Otaku Mode by Sean Cardeno.