Norimaki & Tamagomaki Towel Set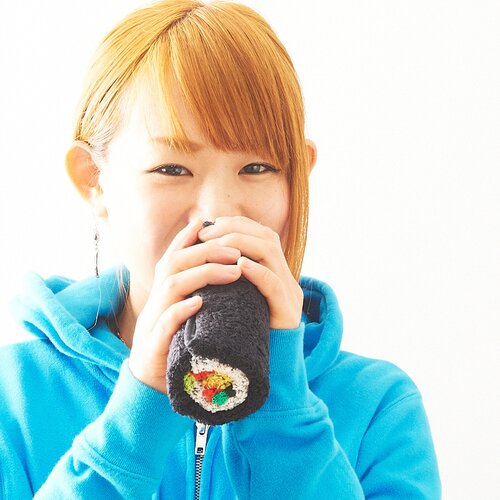 These norimaki and tamagomaki towels are from the design geniuses of GeoDesign in Japan. Exuding style, these handy towel are quite humorously designed after tamagomaki, sushi rolled with tamago (egg), and Norimaki, sushi rolled with nori seaweed. When unrolled, they look like very modern striped towels. However, when folded and rolled up, they look just like norimaki and tamagomaki! The colored stripes combine to look like the filling of these delicious sushi rolls. They look oishii, but they are only towels! They include bands to easily keep them wrapped up or hung. A name tag is also affixed to each. The next time you have sushi with friends, surprise them with these fun and useful products!
Details
Product Name: Norimaki & Tamagomaki Towel Set
Weight: 200 g

Product Details

Contents: Norimaki Towel & Tamagomaki Towel Size: 340 mm x 340 mm / 13.4 x 13.4 in Material: 100% cotton
Help
FAQ

Read the TOM Premium Shop FAQ.

Read the TOM Premium Shop Terms of Use.

Contact Us

Have a question, request, or need help?




Please contact us.
Payment & Shipping
You may pay by card or PayPal using the "Instant Checkout" or "Add to Cart" feature.
All orders over $100 qualify for free international shipping.
If you'd like to pay by bank transfer, please contact us