Unveiling the Decoration Masters Version!
Oct. 11, 2017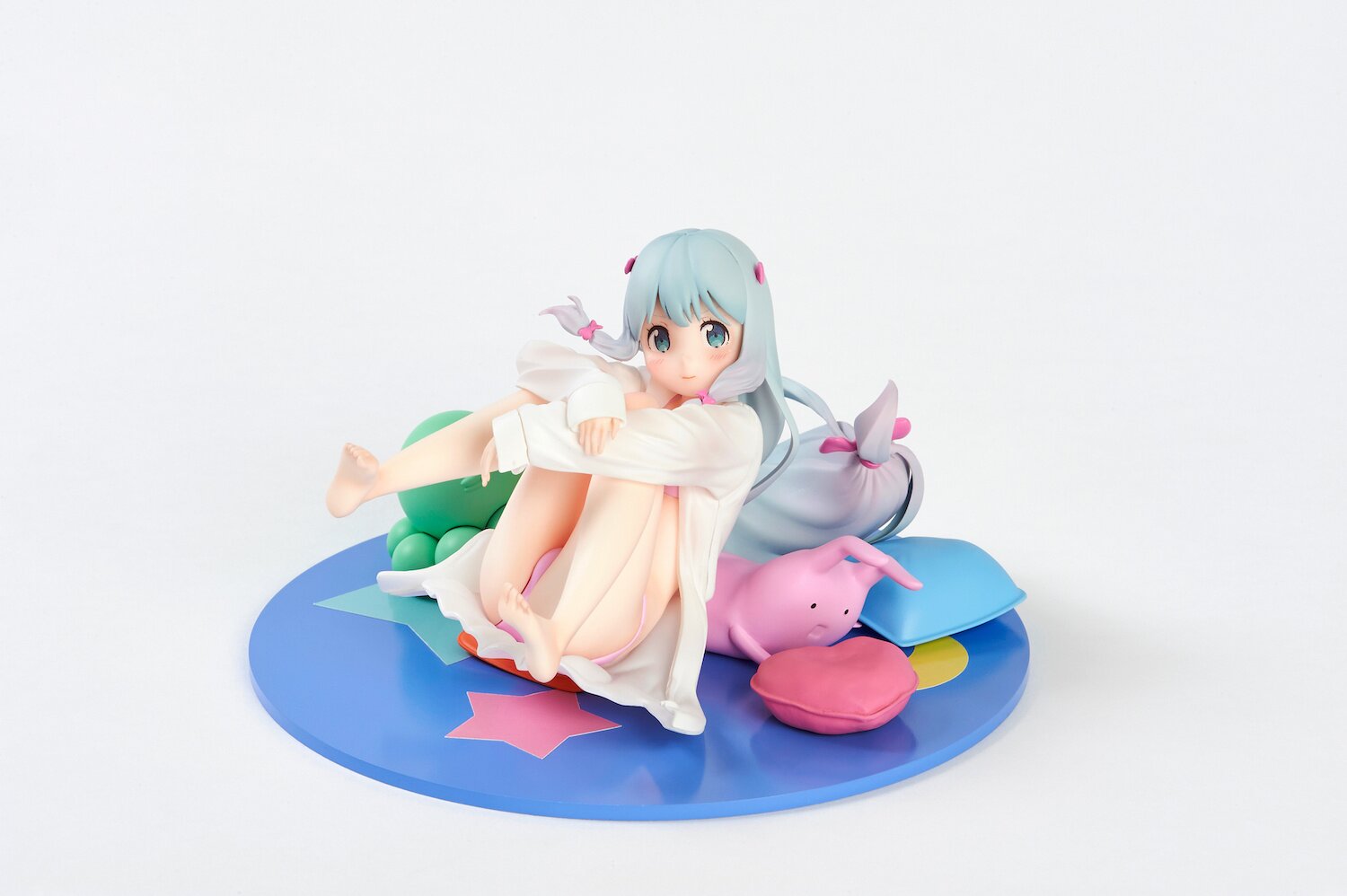 The Decoration Masters Version (the fully-painted sample model) of Sagiri is finally unveiled! Her big, charming eyes have been perfectly recreated!


Take note of her slightly embarrassed expression, with which she seems to cutely whisper, "I didn't even want to pose like this…" Ahh~ what a sight to behold!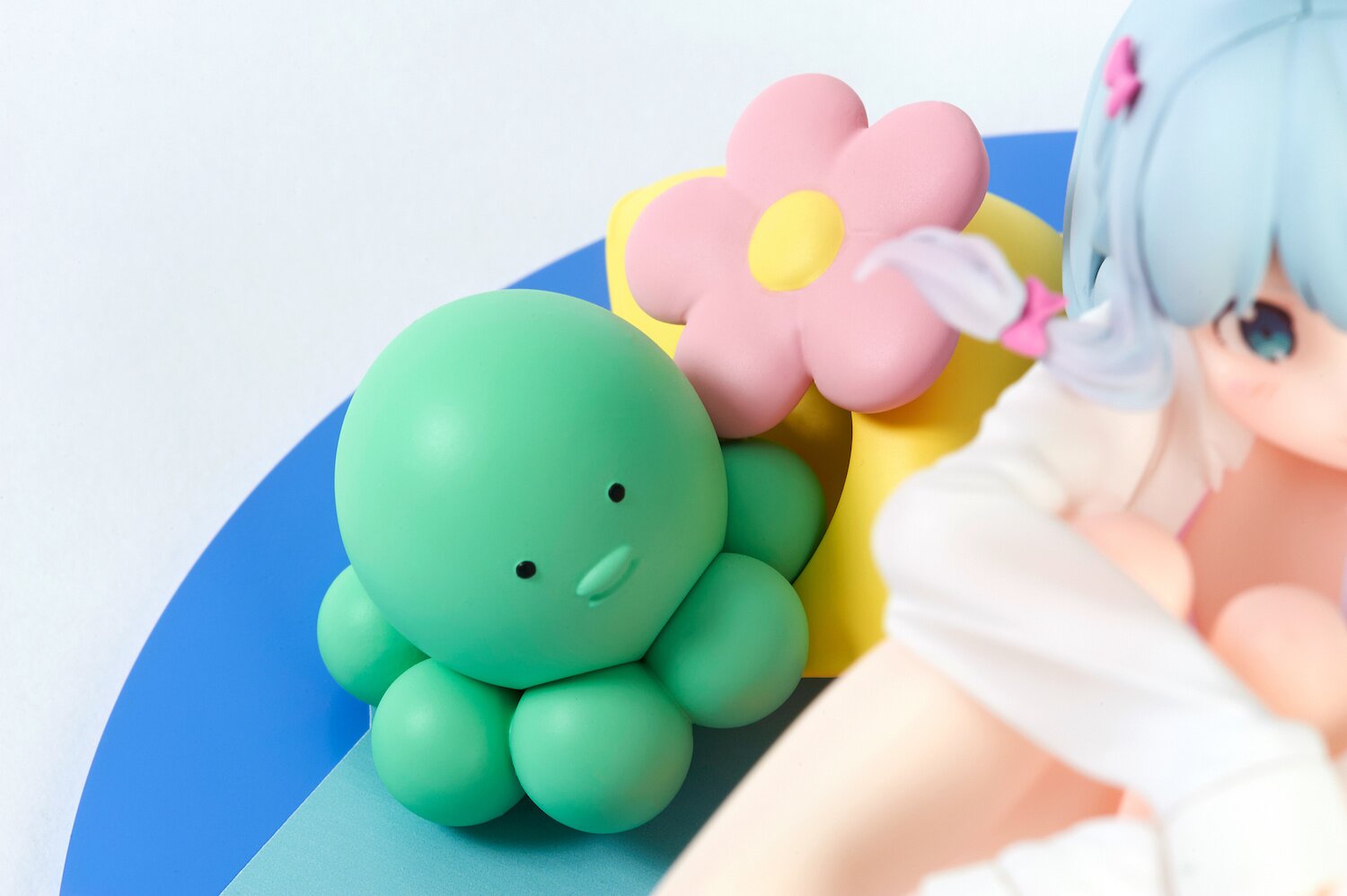 The stand comes with a "mysterious being" decoration from the Oreimo series!
It's known as the Green Octopus, and may or may not be fear-inspiring…?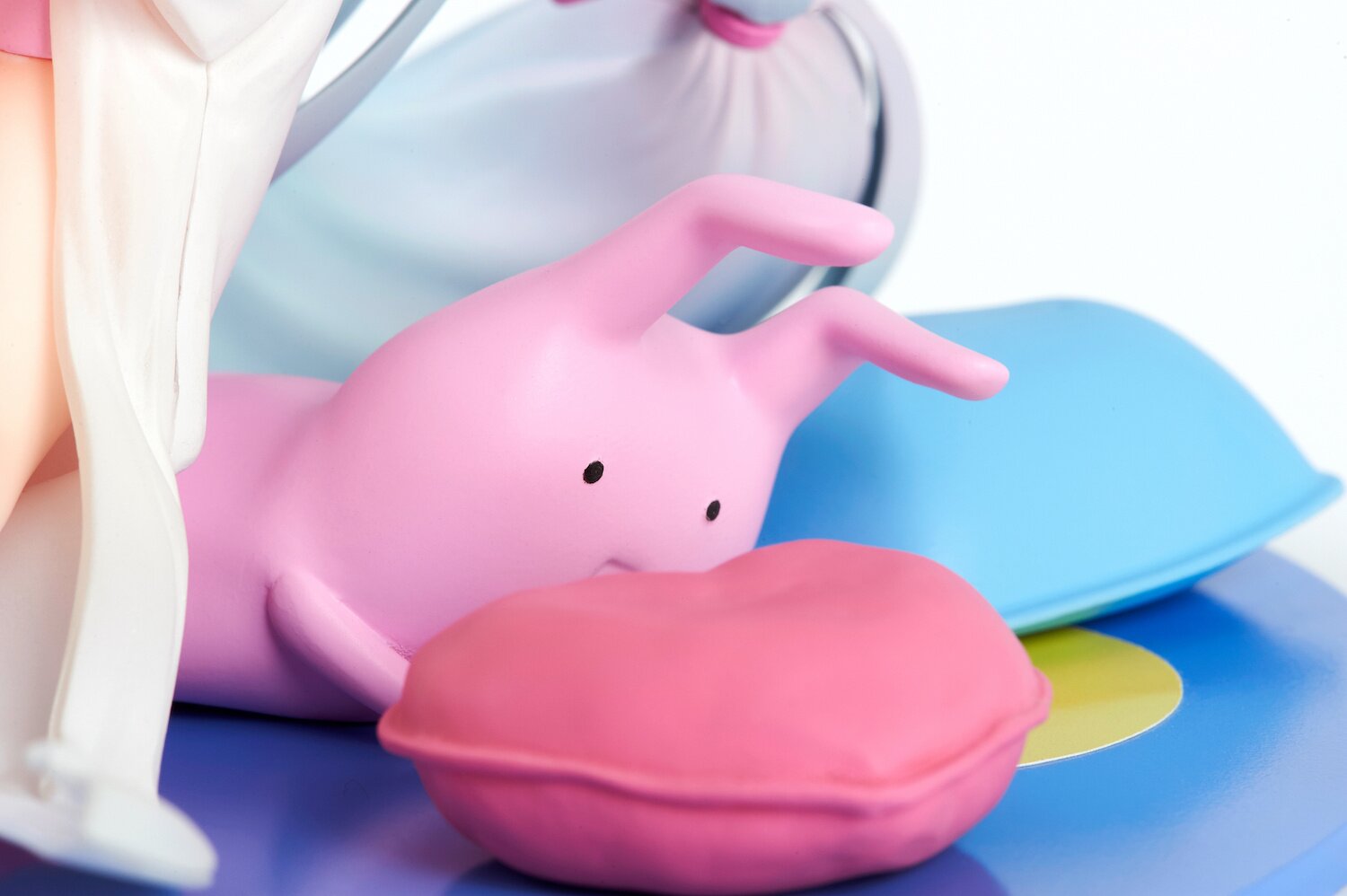 The "pink being" has also been recreated! But the real focus is on the peach-colored, cute cushion in the foreground of the photo.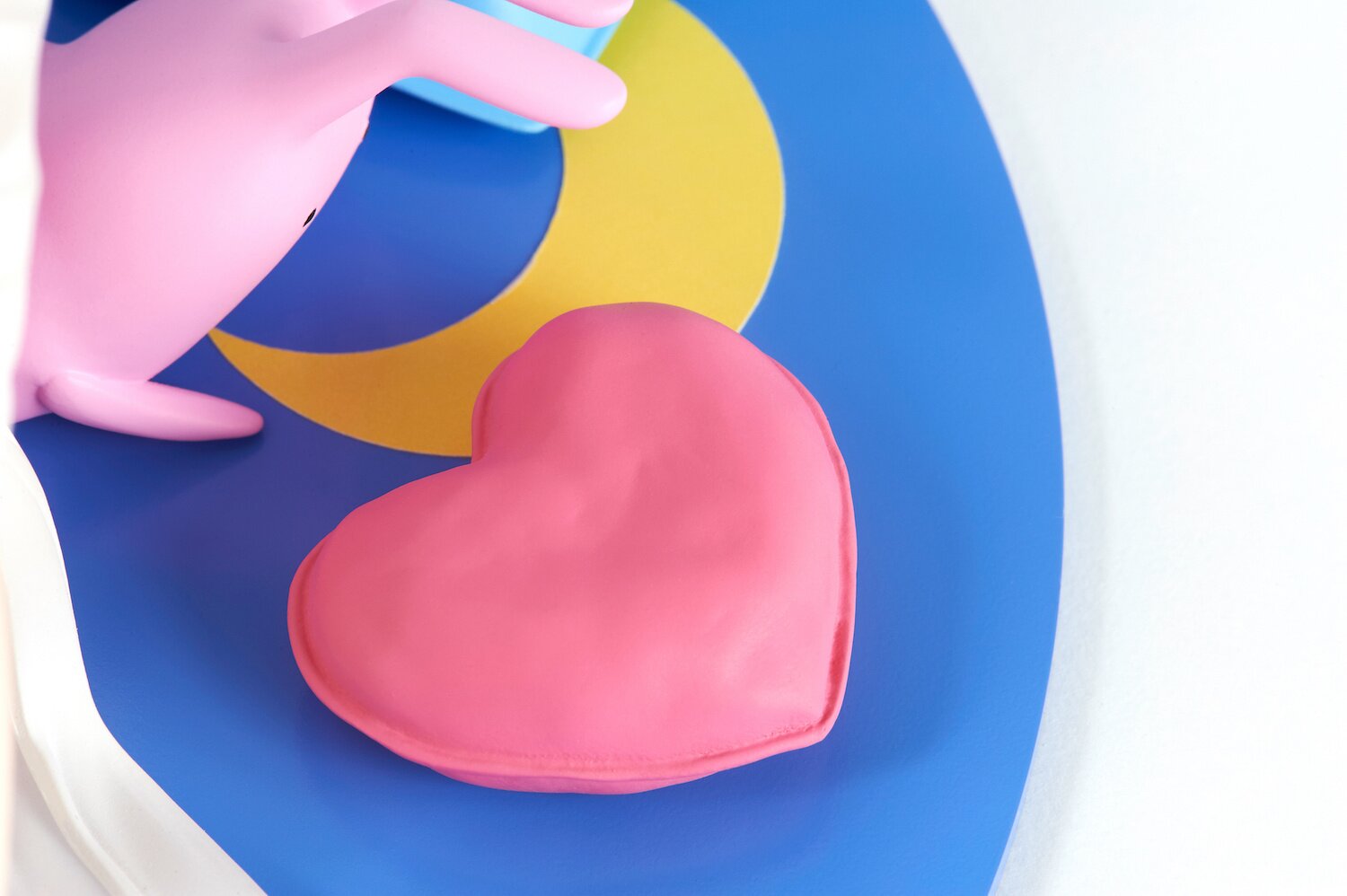 Yes, that's right, it's the heart-shaped cushion that Akane Fujita created herself~! (Awesome!!)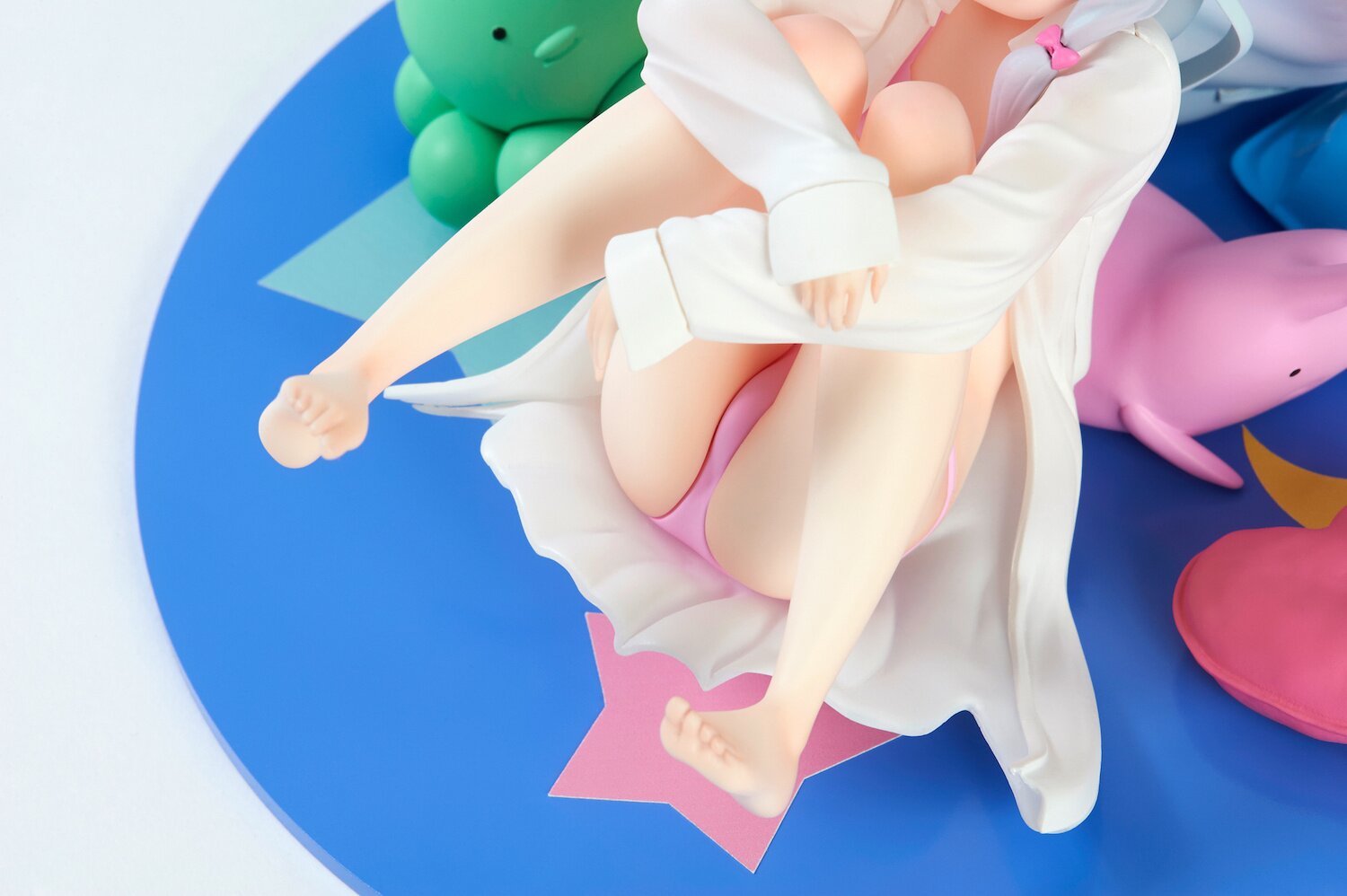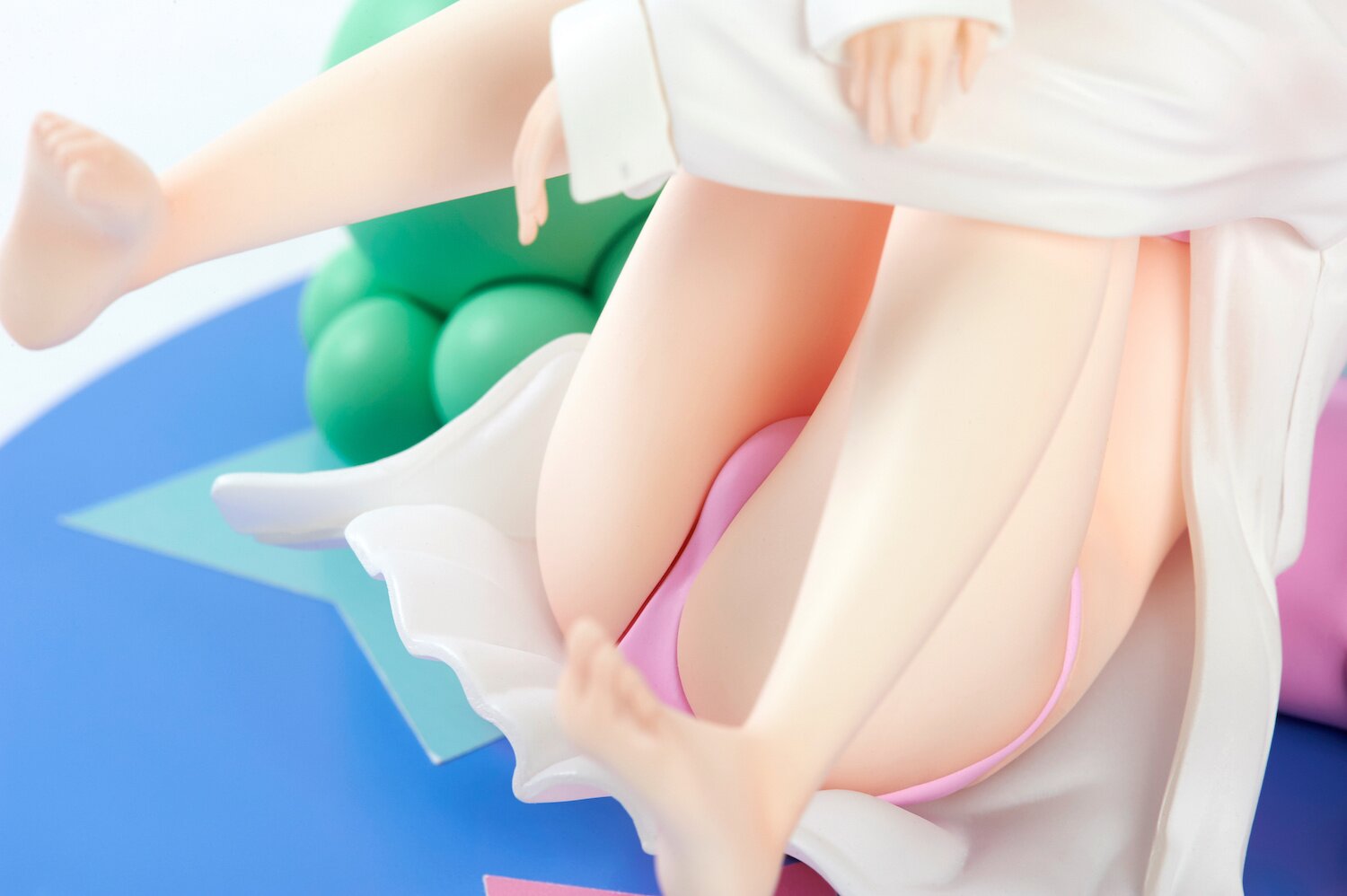 Sagiri is posed sitting in only an audacious bathing suit and a white button-down shirt! This pose, which is composed of the ultimate golden ratio between pink swimsuit and cute thighs, can only be described as top-class.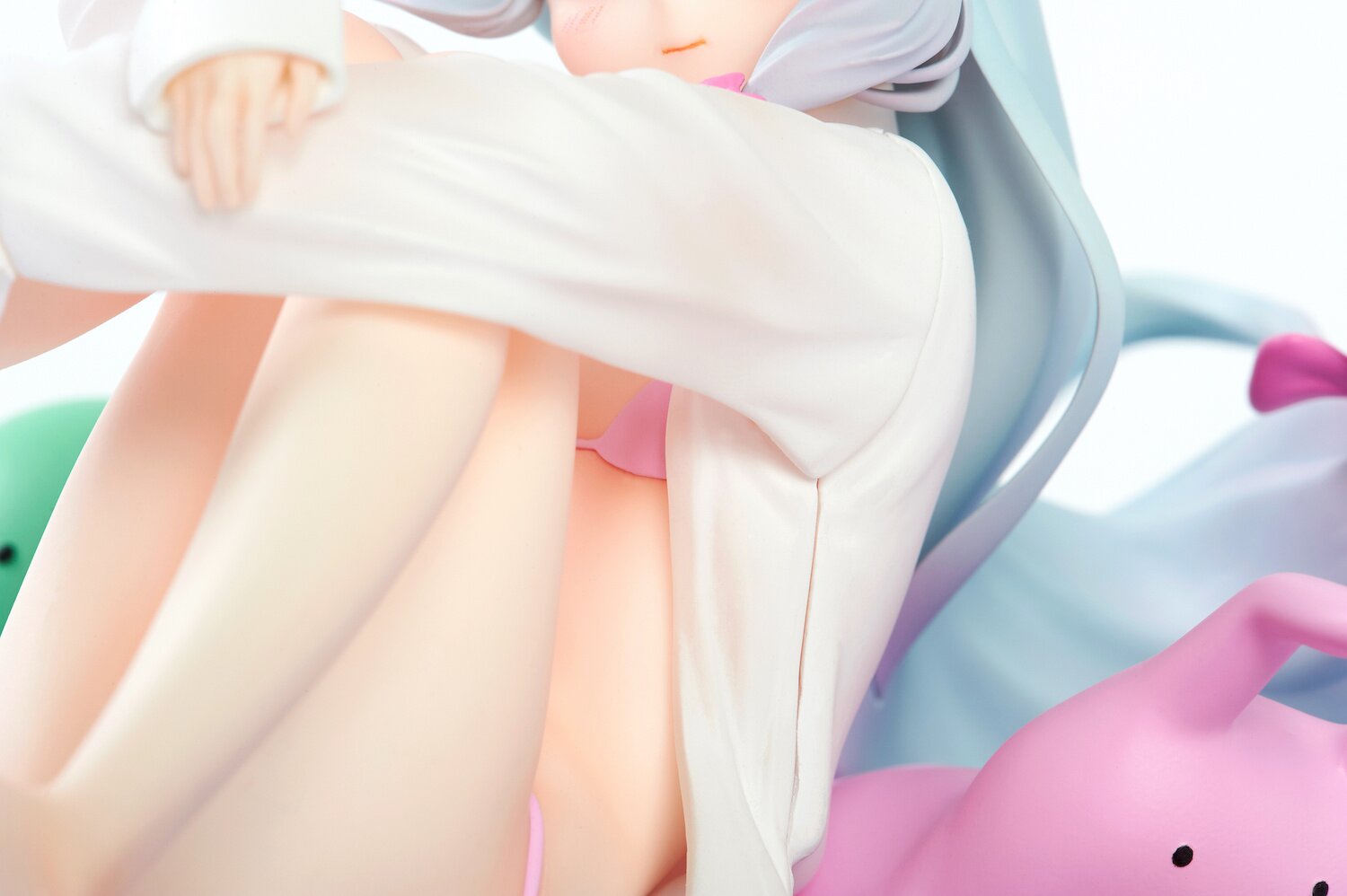 The space between her thighs and the button-down shows a baaarely there chest, but it is there! Akane Fujita supervised the shaping of this area to make the chest the perfect size. It's truly wonderful.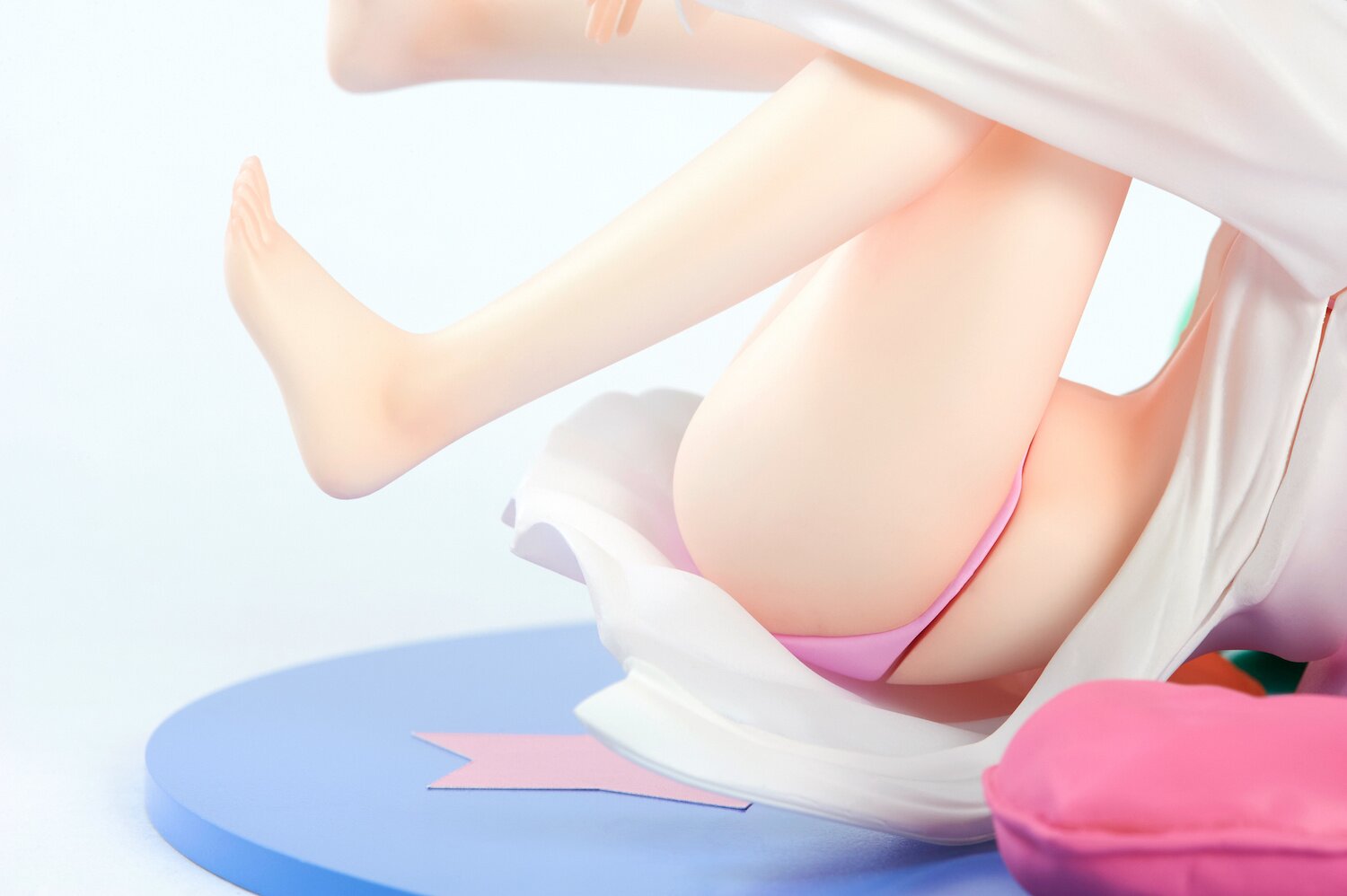 Effort has been made to recreate the small love handles that are shown when girls sit like this. Sagiri's charm is that she has a risqué side despite being so young!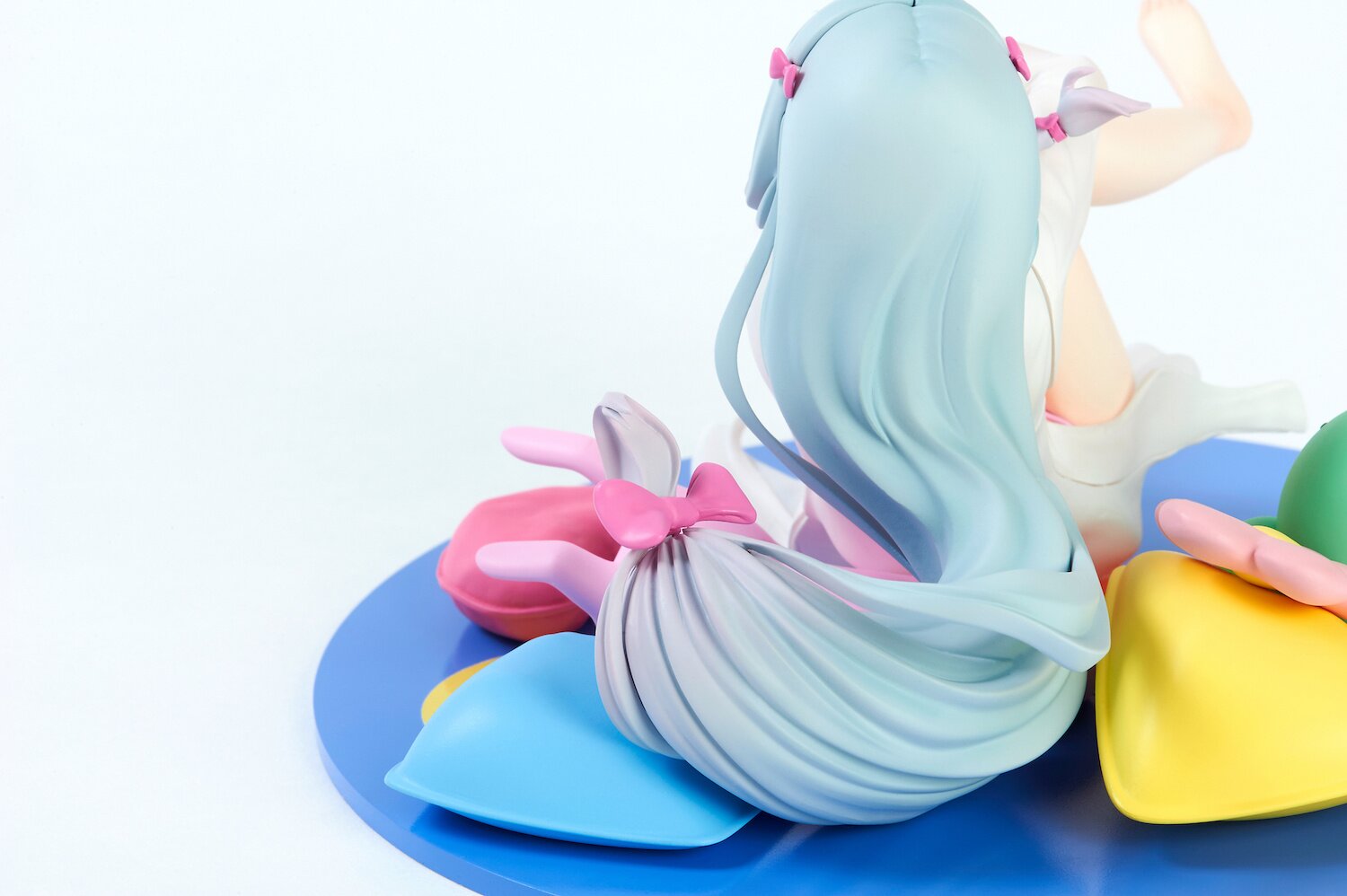 Finally, Sagiri's trademark is her long hair. The movement of her hair streams like water and even the gradation to pink has been faithfully recreated!
We have even more good news! We've completed this much, but we, the recently named "The Little Bit Ecchi Sagiri Research Association," are not satisfied with just this. We want to add more shaping and paint suggestions from the Decoration Masters to create a Sagiri Izumi model that's better, cuter, and a little more ecchi! The entire staff will be working on this project to make a figure that's even better than these Decoration Master pictures.
To put it simply: "We're working on revisions to make the completed version even better."
Alright, everyone! Hurry up and send in your pre-orders! Don't miss your chance to order a figure filled with both Sagiri Izumi and Akane Fujita's charms!