100% funded! The "One Room" VR app will be released worldwide!
Feb. 28, 2018
Thank you very much for supporting the "One Room" VR Project.
We're pleased to announce that the ¥500,000 goal has been reached, which means the "One Room" VR app will be released worldwide with English/Chinese subtitles! Thanks to your generous support, we now have the chance to share "One Room" with even more fans!
Furthermore, the combined total raised through this international project and the Japanese project was enough to reach all the stretch goals* we had! This includes:
・Release of the Apron Edition
・Release of the Swimsuit Edition
・Bonus dialogue for Conversation Mode
・Release of the life-size AR Yui figure
Words cannot describe how thankful we are for your tremendous support!
*Only the "Bonus dialogue for Conversation Mode" will be included in the School Uniform Edition of the app to be released this May on the iTunes Store and Google Play Store. Other stretch goal products will be sold separately.
We're also happy to say that app development is moving along smoothly.
Here is a peek at Yui's 3D model that's currently being worked on.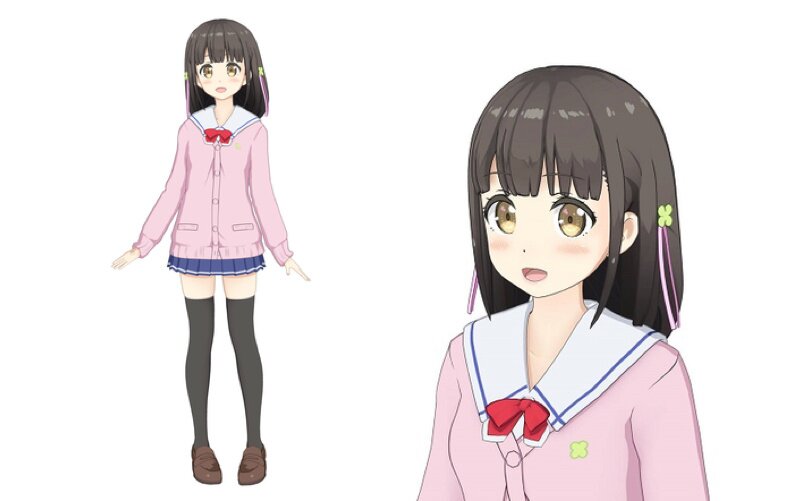 Gugenka's smartphone VR hand-tracking technology is also under development!
This technology will allow users to touch and move objects in virtual reality, even without special VR equipment. All you need is your smartphone app.
We will continue developing and improving the app until it's ready to be released, and we hope you will continue your support to help us make your upcoming VR life with Yui even better. Please also share this project with your friends and colleagues!
Thank you very, very much!