Announcing the opening of the Japanese project page and new anime characters!
Mar. 20, 2018
Thank you very much for supporting the "One Room" VR Project.
Thanks to the popularity garnered by this project, which has been supported by people all around the world, a project page in Japanese has been released! Those who just learned about this project, please support it if you're interested!
Also, the second season of the "One Room" anime that is scheduled to air later this year has announced new characters. In season two, the high schooler Yui Hanasaka, who also appears in the story in this VR app, has become a college student. These other characters appear along with her!
Yui Hanasaka: Voiced by M・A・O
An 18-year-old college freshman. She is the main character's next-door neighbor and lives with her older sister. The main character is her upperclassman in college, and they became a couple after studying for exams together. Their relationship is going well despite her inexperience. She works at everything with all her might and is serious, so she's often troubled by overthinking things.
Minori Nanahashi: Voiced by Rie Takahashi
A 17-year-old in her third year of high school. She adores the sento (public bath), "Nanahashi-yu," that her grandfather runs, and she helps out almost every day. The main character, a young college student who freeloads at Nanahashi-yu, has become like her brother. She seems like a cheerful, active girl who likes modernity, but she also likes old customs, such as traditional townscapes and culture.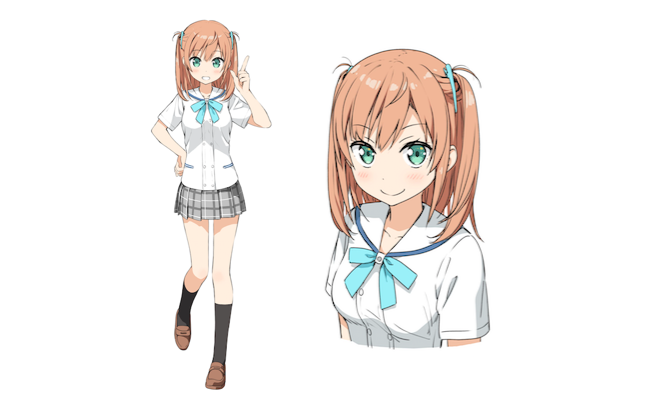 Mashiro Amatsuki: Inori Minase
A 21-year-old college senior. A former gymnastics athlete, but an injury forced her into retirement. Job hunting is also not going well, so she is prone to feeling dejected. She lives in the same building as the main character, and after they meet in a strange way, they become friends who can share their problems. She's low-key and shy, but in some respects she can be an airhead, and likes cute things.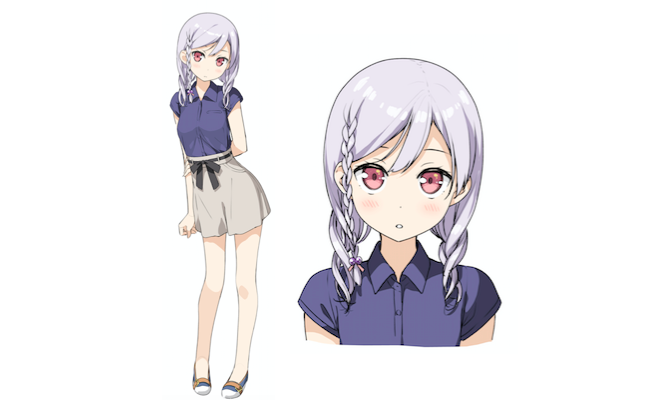 Please look forward to seeing them in the VR app!
Thank you for your continued support!