100% FUNDED! Thank you so much!
Oct. 31, 2017

Thank you very much for all the support!
We have reached our goal of 3 million yen, meaning that English subtitles and a worldwide release have been confirmed.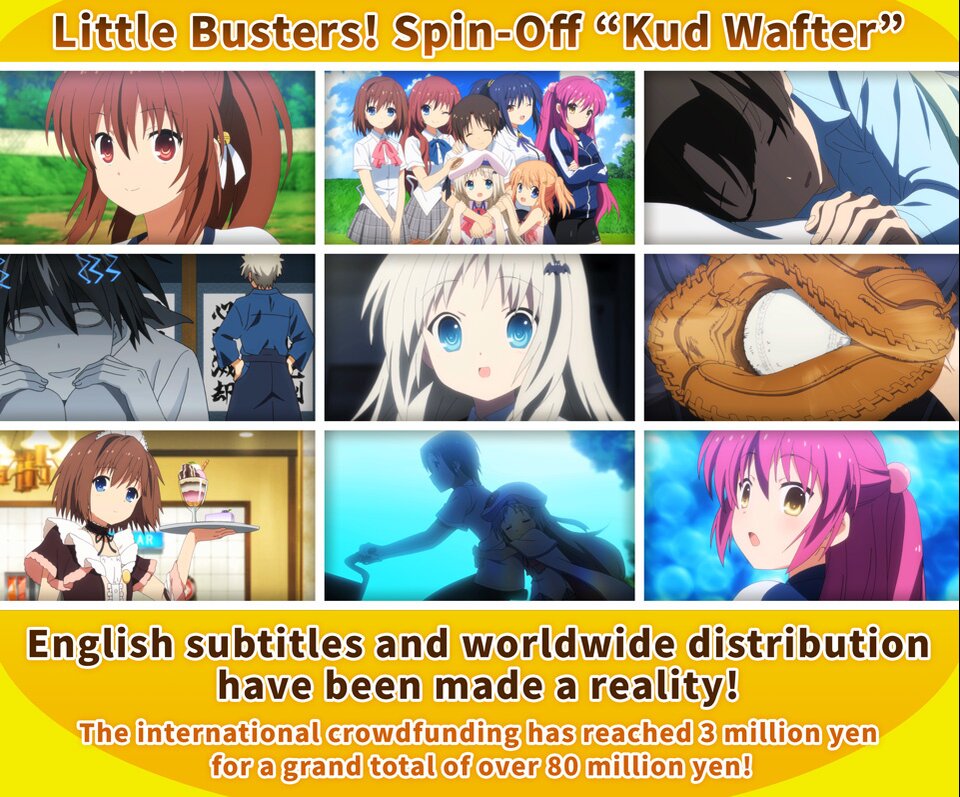 We are very happy to be able to share "Kud Wafter" with fans around the world!
Please continue to support us. Thank you!
Key/VisualArts