![file](https://d3ieicw58ybon5.cloudfront.net/ex/890.80/project_description/f3fa05b6f9a645c78eb49a5fb609254e.jpg) Little Busters! is one of the most moving stories ever created by game maker Key, also the creators of popular franchises Angel Beats! and CLANNAD. Though J.C.STAFF later adapted Little Busters! into an anime, the original PC game came out on July 28, 2007—making this year its 10th anniversary.
![file](https://d3ieicw58ybon5.cloudfront.net/ex/890.261/project_description/0dbbcf3645814a78b3e374b9079dcd44.png)
Fan-favorite character Kudryavka "Kud" Noumi became the main heroine of her very own spin-off game, Kud Wafter, in 2010. A story that's sweet, relaxing, and deeply touching, Kud Wafter left fans clamoring for an anime adaptation. Seven years later, VisualArts/Key have teamed up with J.C.STAFF in hopes of making this dream project a reality.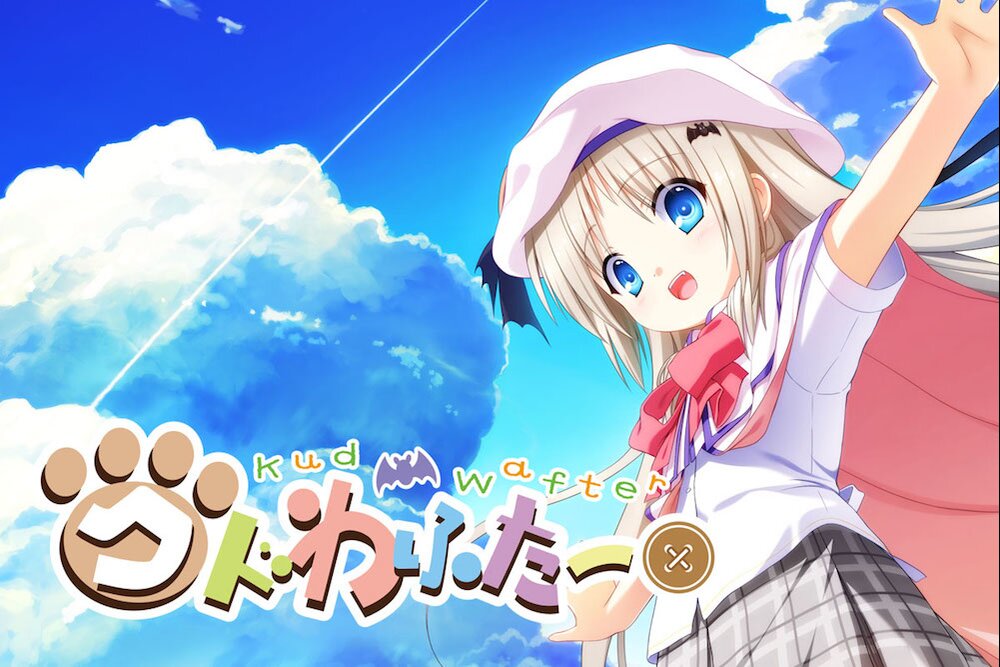 The Japanese version of the Kud Wafter anime crowdfunding campaign wrapped up successfully in late September 2017. As promised, the project is now open to international backers, with virtually all the same rewards that were offered to Japanese fans. (Including several ultra-rare rewards that instantly sold out during the crowdfunding campaign in Japan!)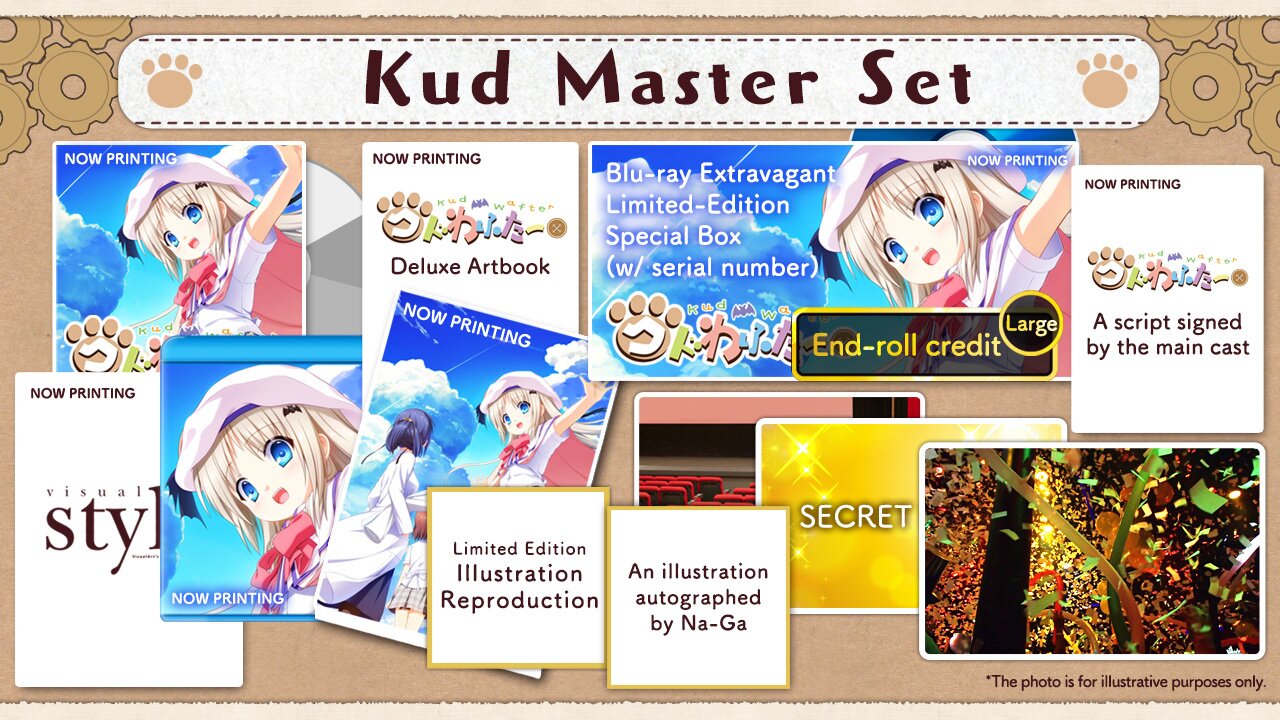 With your help, VisualArts/Key and J.C.STAFF aim to craft the best possible anime adaptation of Kud Wafter. It will remain faithful to the essential themes of the game while incorporating new anime-original elements. Rest assured that every single decision about the anime's script and structure will be made with the full supervision and approval of the original creators.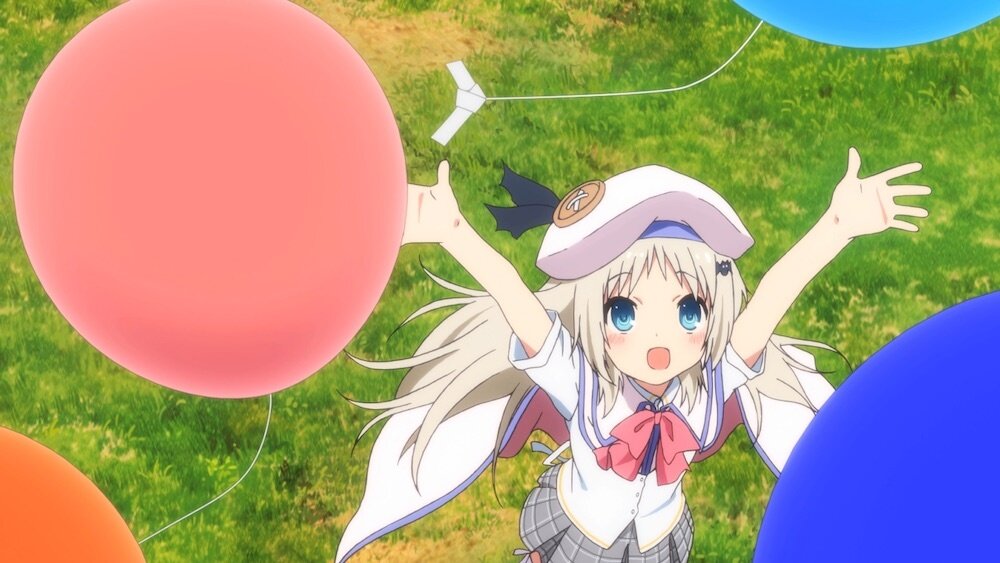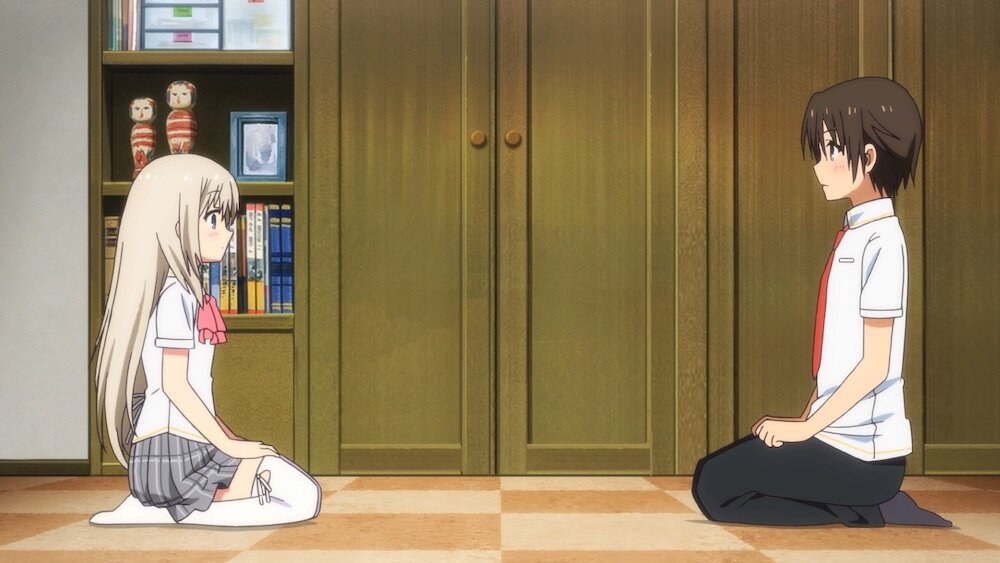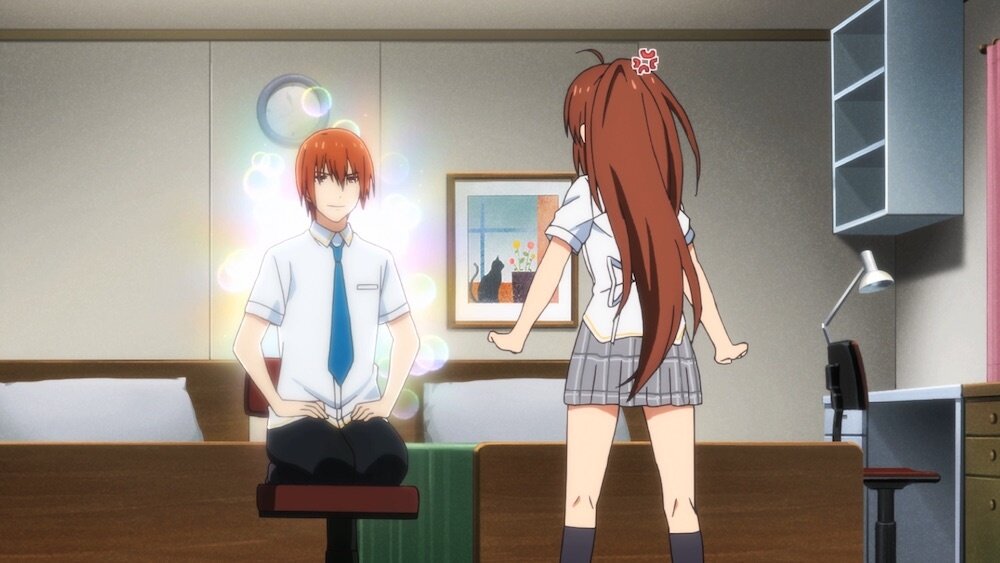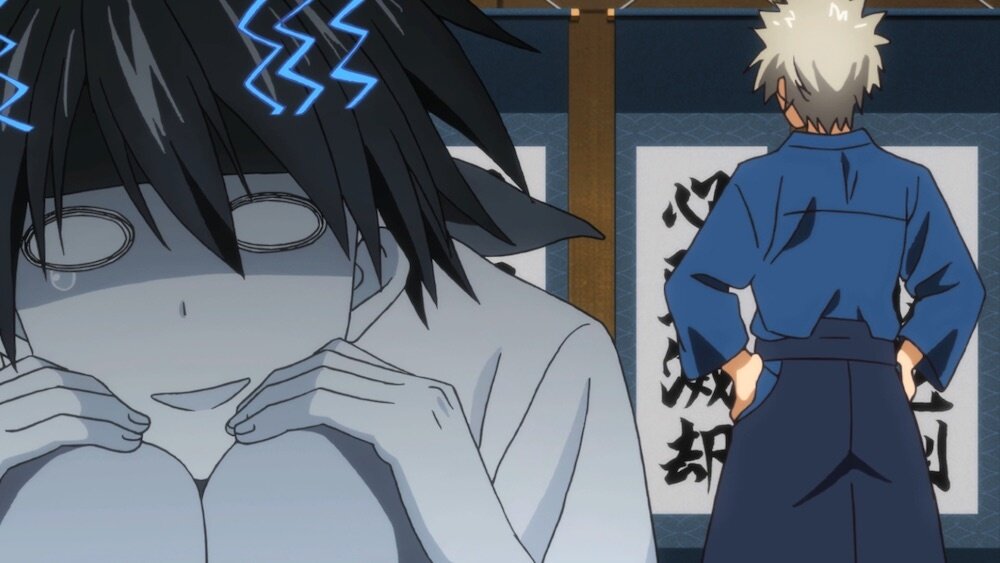 The initial goal of the international project is to add English subtitles to the Kud Wafter movie, as well as share rewards from the Japanese campaign with backers worldwide. But that's just the beginning. The project's stretch goal is to extend the length of the film itself!
It would be an honor to receive your support in bringing the Kud Wafter movie to anime fans all around the world.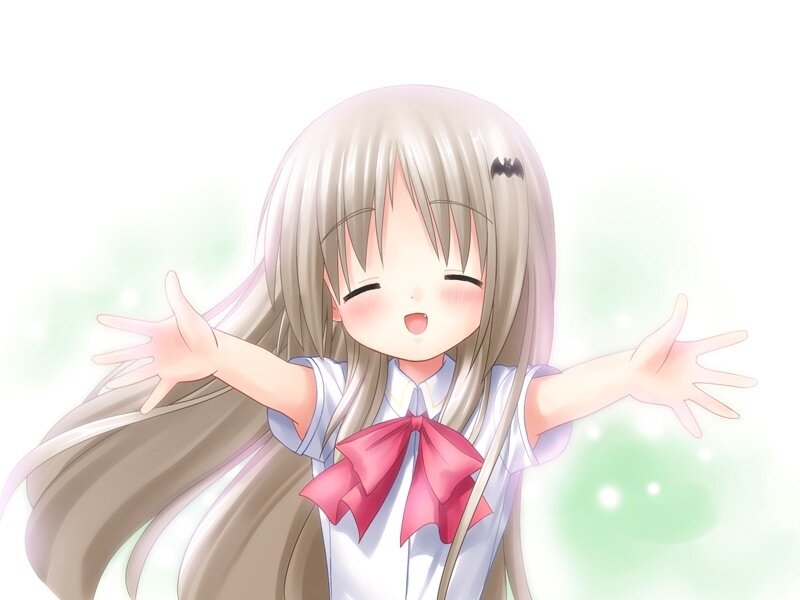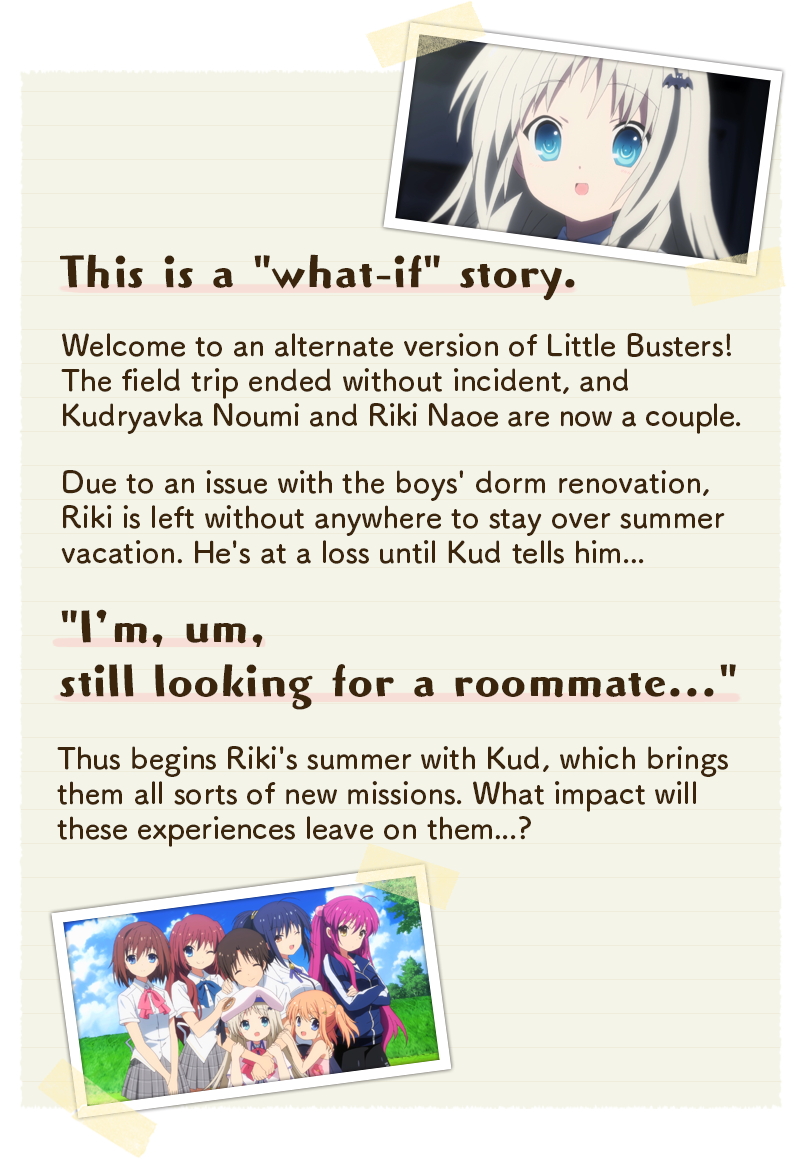 Based on the results of the Japanese crowdfunding campaign, this project is already guaranteed to culminate in the production of a 40-50 minute theatrical anime movie.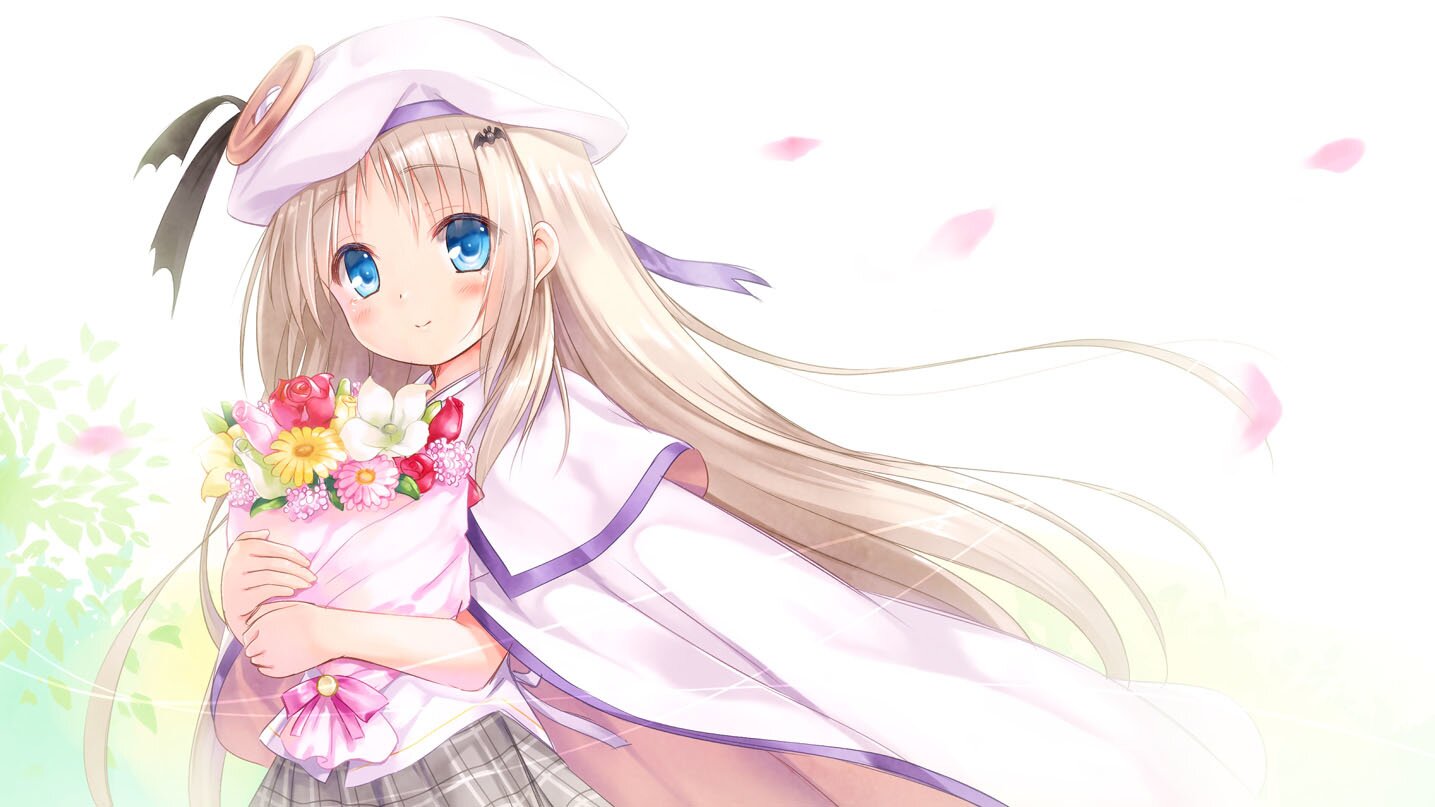 The international project launches with a goal of ¥3,000,000, which will enable an English translation for the movie as well as worldwide distribution of crowdfunding rewards.

| | | |
| --- | --- | --- |
| Initial Goal | ¥3,000,000 | Add English subtitles & worldwide distribution |
| Stretch Goal | ¥15,000,000 | Extend the film to 60 minutes in length |
Join Key and J.C.STAFF in making the Kud Wafter anime film an even more satisfying experience for fans living all over the world!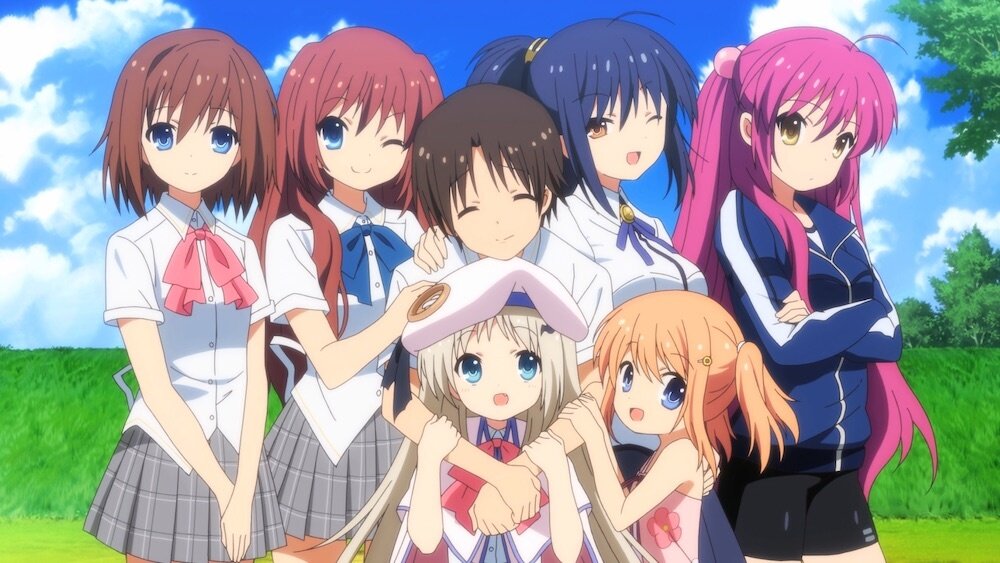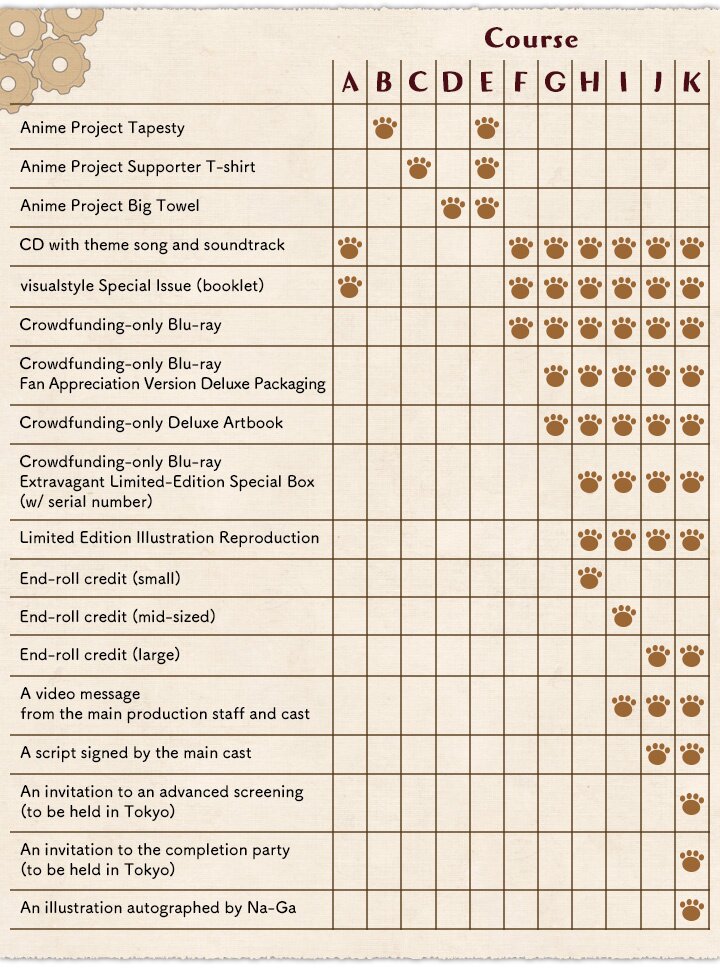 Rewards FAQ
Q: Can I back multiple rewards?
A: You can, but not all at once. Please back them one at a time (they will end up being separate transactions).
Q: What does the visualstyle Special Issue include?
A: This is a booklet that includes an introduction to the production process of the Kud Wafter anime, staff interviews, and other content that fans can look forward to.
Q: How big is the Anime Project Big Towel?
A: It's 40 cm x 180 cm.
Q: Where can we indicate what name we wanted listed in the end-roll credits, offered in courses G and above?
A: After the project ends, we will send a message to those who will receive an end-roll credit. Please register your name there.
Q: Are there any restrictions on the end-roll credit offered in courses G and above? Does it have to be my real name?
A: You can register any name you like, whether it be your real name or a nickname.
However, if there are any issues with the name (such as including offensive words), we may ask you to change it.
Q: What does the Limited Edition Illustration Reproduction in courses G and above include?
A: It's an illustration of Kud drawn by Na-Ga.
![file](https://d3ieicw58ybon5.cloudfront.net/ex/473.531/project_description/fdfd614d2cfe42e7a7d413cb5d8bff37.jpg)
Q: What does the video message from production staff and the cast in courses H and above include?
A: It's a disc with a special message and talk footage recorded specifically for backers.
It is currently planned to have about an hour's worth of footage.
Q: What are the secret party and completion party in course K?
A:
Secret party:
This is an event where production staff and voice actors will appear and hold a talk show as well as a mini-concert. It is planned to be a party of about two hours and will be held in the summer of 2019.
Completion party:
This is an event where staff get together to celebrate the completion of the anime. Qualifying backers will also be invited.
*Both events are planned to be held in Tokyo. Travel fees not included.
Q: Can I request a character in the illustration part of the Kud Master course?
A: You can pick one character from among the following:
Kudryavka Noumi / Riki Naoe / Shiina Arizuki / Ui Arizuki / Yuuki Himuro / Rin Natsume / Kyosuke Natsume / Masato Inohara / Kengo Miyazawa / Mio Nishizono / Sasami Sasasegawa / Saya Tokido
![file](https://d3ieicw58ybon5.cloudfront.net/ex/890.80/project_description/6dcff229ac544cc0b9ca4d547474a444.png) Q: When am I charged for backing? A: Backed rewards are charged immediately after backing.

Q: Who will produce this anime?
A: J.C.STAFF, the producers of the Little Busters! anime, will also produce this one.

Q: Will only backers be able to see the anime?
A: The Kud Wafter anime movie project aims for a theatrical release in Japan, and there are also plans to release a packaged disc version of the final product (that is, eventually sell it as a normal Blu-ray).
However, the theatrical debut and the release of the packaged disc version will take place after rewards are shipped, so backers will be the first to see the film.
Only backers will be able to receive the crowdfunding-limited Blu-ray package with the special Fan Appreciation Version Deluxe Packaging.

Q: Will my favorite character appear?
A: Unfortunately, we cannot field personal requests regarding the anime's content.
Our hope is that the currently available trailers will give you a good sense for what sort of work VisualArts/Key and J.C.STAFF intend to create.

Q: When will the anime be complete (and when will rewards be shipped)?
A: The creators hope to have it out by fall 2019.
Since this international crowdfunding project could potentially affect the overall length of the movie, VisualArts/Key and J.C.STAFF will discuss a concrete production schedule after the project ends.
Progress reports will be posted on this page.

Q: Are there extra shipping fees?
A: The price of all rewards includes international shipping. However, please note that depending on your country of residence, import taxes or other fees may be charged by your local government or postal service before delivery. Backers are responsible for any import taxes incurred.


![file](https://d3ieicw58ybon5.cloudfront.net/ex/890.80/project_description/48bb1a7984654e75a53067ce177d469e.jpg)

〇Cast
Kudryavka Noumi: Naomi Wakabayashi
Riki Naoe: Yui Horie
Rin Natsume: Tomoe Tamiyasu
Kyosuke Natsume: Hikaru Midorikawa
Masato Inohara: Nobutoshi Canna
Komari Kamikita: Natsumi Yanase
A-chan Senpai: Riko Hirai

〇Staff

Original work: Key
Screenwriter: 魁 (VisualArts/Key)
Producer: 野上良之
Assistant Producer: 鈴木洋平
Storyboard: 山川吉樹
Character Design: 飯塚晴子
Chief Animation Director: 音地正行
Cinematography Director: 音地正行/佐藤嵩光/松元美季
Key Animators: 櫻井親良/宮島仁志/小田裕康/小澤辰則/田中詩織/三谷暢之/関野昌弘/佐藤嵩光
Second Key Animators: 橋詰力/迫由里香/TripleA/チャイナアニック
Animation Inspectors: 内藤玲/松崎紗弥子/津畑春香/篠原佐代子

Inbetweeners: 新海良佑/福本佳奈絵/横山百音/大前捺美/小澤史緒璃/柏木さやか/五藤有樹
齊木ひかる/神保幸/中山奈々/畠山真佳/三浦里菜/山下真子/山根良太/山本麻由
TripleA/A-Real/神龍/寿門堂/reboot

Digital Animation Inspectors: 鵜川浩至/岡田宗樹
Digital Animators: 岡本弘樹/杉田夕華
Color Designer: 石川恭介
Color Coordinator/Inspector: 石川恭介

Digital Painters: 店橋真弓/石田美由紀/木村美保/中村真衣/市原彩香/岡田恵沙
宍戸智美/久保田由/谷本悠香/田川真妃/生島千織/佐藤未来
TripleA/A-Real/神龍/寿門堂/reboot

3DCGI: 村上雄紀/山田賢弥
Art Director: 奥村泰浩
Backgrounds: ムーンフラワー/山梨絵里/石田知佳/岡田健/金廷連/佐藤由里子
Cinematography: 間中秀典/廣瀬唯希/東郷義宏
Special Effects/2D Design: 向井吉秀
Editor: 西山茂
Assistant Editor: 瀧川三智
Sound Director: 本山哲
Sound Effects: 上野励
Audio Recording: 今井修治
Sound Production: Magic Capsule
Sound Producer: 田中理恵
Animation Producer: 松倉友二
Project Producer: 丘野塔也(VisualArts/Key)
Executive Producer: 馬場隆博(VisualArts/Key)
Animation Production Supervisor: 松尾洸甫
Animation Production Manager: 佐藤唯衣
Animation Production: J.C.STAFF

Theme Song: "Light a Way"
Singer: Suzuyu
Lyricist: 魁
Composer: 竹下智博
Arrangement: 中沢伴行、竹下智博
Guitar: Takeshi Ozaki

Director: 山川吉樹





![file](https://d3ieicw58ybon5.cloudfront.net/ex/150.117/project_description/cb1d9c0e46b242ce9b5c2a784b0871f5.png)