Eromanga Sensei, a popular light novel series which has an OVA scheduled for release in 2019, has had close-ups of its heroines, Sagiri Izumi and Elf Yamada, printed onto reversible cushions!
Because the cushions are reversible, you can enjoy the four illustrations printed on them. You can freely choose which Sagiri or Elf you'd like to look at based on how you feel. These cushions have not only been made with illustrations that have already been released, but also new illustrations drafted by the voice actresses Akane Fujita and Minami Takahashi! The expressions on Sagiri and Elf's faces can only be drawn by the women who perform them.
There is also the chance to receive a TOM-limited bonus calendar featuring the voice actresses!
Check out the campaign details below!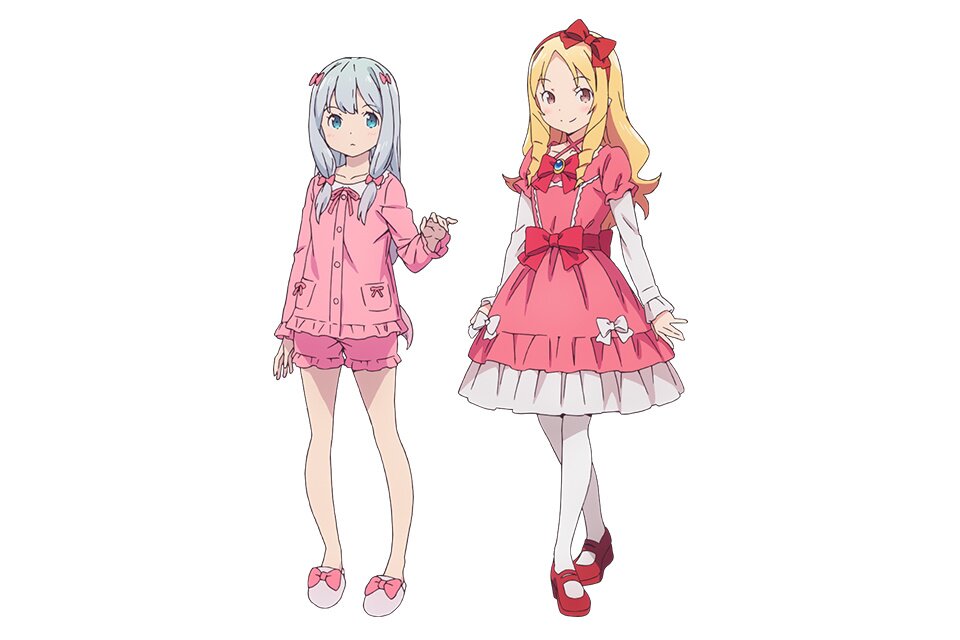 Also, out of everyone who buys either the Cover the World in Eromanga Sensei set (cushion set) or MiyaP's Desires (the life-sized tapestry set), 100 people will be randomly chosen for a meet-and-greet with Akane Fujita where she'll personally give you your rewards!
This is a chance that Eromanga Sensei or Akane Fujita fans shouldn't miss out on!
Additionally, 50 people who have purchased the Cover the World in Eromanga Sensei Set including both versions as well as the MiyaP's Desires Set of the life-sized tapestries will be chosen and invited to the Akane Fujita and Minami Takahashi meet-and-greet!
Please check the following for more details about the event:
https://otakumode.com/partners/projects/5bc03086e80023b84e818318/updates/5c1c91059d1ec2d537826847
(Edited on December 25, 2018)
Note: Although the event was scheduled to have 100 winners, it has been decided to be reduced to 50 winners due to circumstances surrounding event management and staff. We sincerely apologize to those who have already purchased the products.
You can watch a video of the two actresses sketching out their illustrations below. Please enjoy how their sketches were turned into the finished illustrations!
[Meet-and-Greet with Akane Fujita and Minami Takahashi]
Eligibility: Those who purchase either the MiyaP's Desires tapestry set or the Cover the World in Eromanga Sensei cushion set by 11:59 P.M. (JST) on December 31, 2018
Participants: 50 participants will be selected from all people who purchased one of the sets
Event Location: DNP Plaza (DNP Ichigayatamachi Building, Ichigayatamachi 1-14-1, Shinjuku-ku, Tokyo 162-0843)
URL: http://plaza.dnp/
Date: February 3, 2019 (Sunday)
Lottery Notification: Only those who are chosen through the lottery will be notified by email, which will be sent to the address used at the time of purchase
Special Present: A copy of an autographed Akane Fujita and Minami Takahashi bromide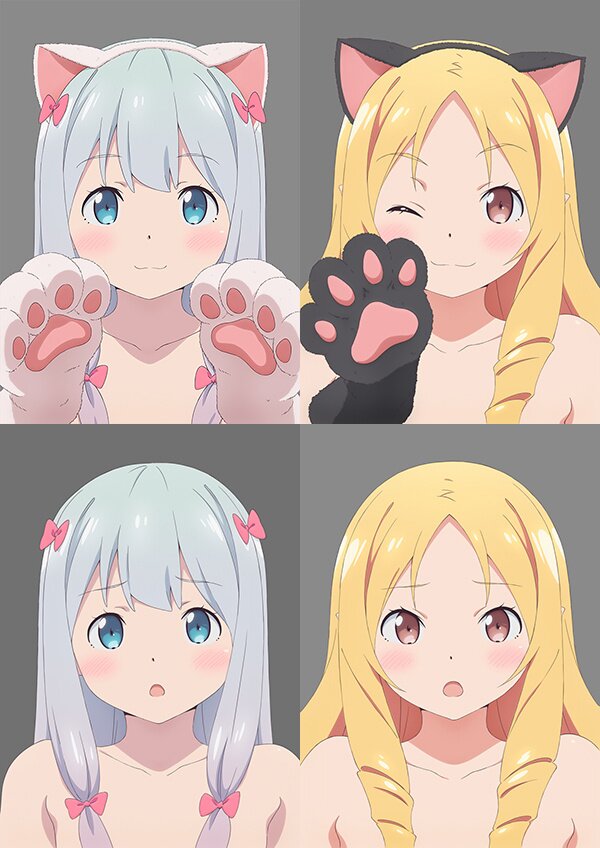 The products are still being developed, so there may be differences in the final project.
The "Support
Eromanga Sensei
by Purchasing Sagiri and Elf Merchandise!" campaign!
If we sell over 800 pieces of the Life-sized Tapestries and Reversible Cushions, we'll include a calendar featuring Akane Fujita and Minami Takahashi, the two voice actresses behind Sagiri Izumi and Elf Yamada!
[Campaign Details]Goal
: to sell 800 pieces total of the Life-sized Tapestries and the Reversible Cushions
How to receive the calendar
: Purchase the Cover the World in Eromanga Sensei Set of both Sagiri Izumi and Elf Yamada
Of course, the calendar is made up of never-before-seen photos. It's a very important item that was created specifically to be the freebie for this campaign. It's something fans will definitely want to get their hands on!
Please cooperate with us to keep the Eromanga Sensei fever going!
The special bonus item will be limited to orders from TOM only!
If you buy the Cover the World in Eromanga Sensei Set, it's counted as two pieces.
Materials: 2-Way Spandex (85% polyester, 15% polyurethane)
Size: 40 cm circumference, 10 cm height (15.75 in x 3.93 in)
Weight: approx. 450 g (1 lb)
Measured while laid flat, so there may be some discrepancies.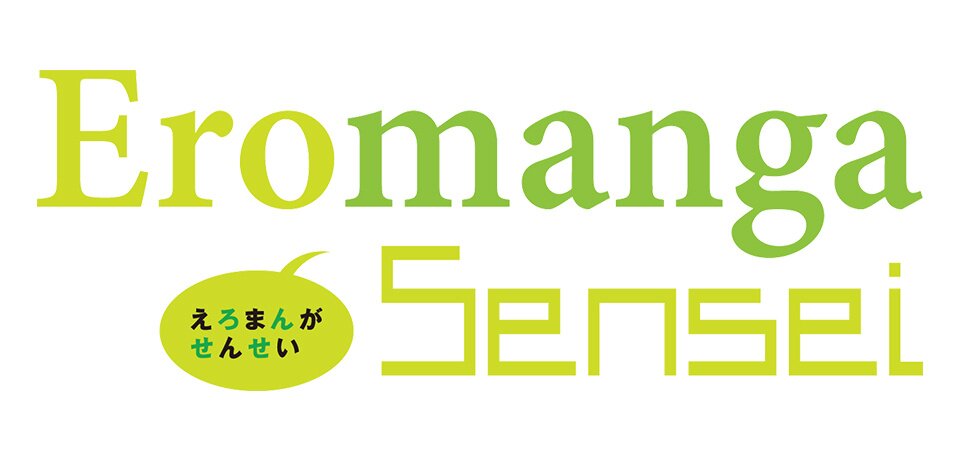 Eromanga Sensei
is a light novel series by Hiro Kanzaki (Dengeki Bunko) and illustrated by Tsukasa Fushimi. It began publication in 2013 and so far has released 10 volumes. The anime aired in 2017 and an OVA (two episodes) is scheduled for release in 2019.
[Summary]
Masamune Izumi, a high school student and light novel author, has a shut-in for a sister.
Sagiri Izumi.
She became his sister a year ago, but she doesn't come out of her room at all.
One day, Masamune was assaulted by a shocking truth.
The illustrator behind the art for his light novels, Eromanga-sensei, was none other than his sister, Sagiri!
His cute sister, who had always hidden herself away under the same roof, drew perverted illustrations under an indecent pen name!
The series features countless characters who are so charming it eclipses Ore no Imouto ga Konna ni Kawaii Wake ga Nai ("My Little Sister Can't Be This Cute").
It's an industry slapstick comedy interweaving stories about an older brother, the light novel author, and his little sister, the illustrator!
Official site:
https://eromanga-senseiusa.com/
---
About Tokyo Otaku Mode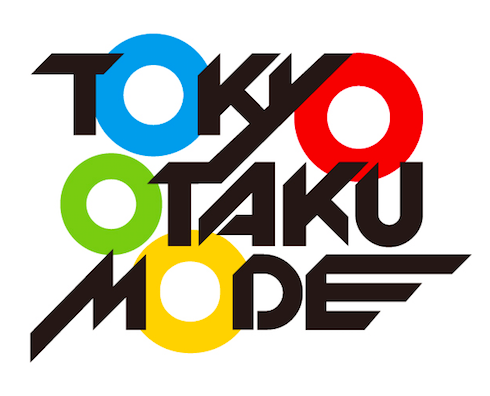 Tokyo Otaku Mode (TOM) shares with the world the latest Japanese pop culture news through its Facebook page, which has over 20 million likes, and sells products related to Japanese anime, manga, games, music, and fashion through its website, the Tokyo Otaku Mode Shop.
Corporate Website:
https://corporate.otakumode.com/

©2016 Tsukasa Fushimi/KADOKAWA CORPORATION AMW/EMP

Q: When will rewards be shipped out?



A: They are scheduled to be shipped starting in April 2019 after production is complete.
Q: What payment methods are there?



A: We accept credit/debit card and Paypal.
Q: When will I be charged?



A: You will be charged immediately upon backing the project.
Q: Where will rewards be shipped from?



A: Rewards will be shipped directly from Tokyo Otaku Mode in Japan.
Q: Why can't I press the "Reserve" button?



A: Please ensure that you have filled out your payment method and shipping information and try again.
Q: Are the rewards that ship to Japan and ship internationally different?



A: No. The rewards are the same. The only difference is the shipping cost.
Q: How will you ship the rewards?



A: Rewards will be shipped by EMS.
Q: Will I need to pay any additional import duties, VAT, customs taxes, or local handling fees when receiving my reward?



A: Depending on your country's customs laws, you may be required to pay a tax before obtaining your package. In some areas, such as the United Kingdom and France, the local postal service may charge an extra handling fee for processing packages affected by customs taxes. Payment of customs taxes and any possible handling fees is the responsibility of the purchaser.
Q: Can I change my Shipping address?



A: Shipping address can be changed via your My Projects page. Please note that the shipping address is no longer changeable after we enter shipping preparations. The option will disappear once we enter shipping preparation.
Q: Can I cancel any order?



A: We do not accept cancellations.
Q: Will this item be sold in shops other than Tokyo Figure and Tokyo Otaku Mode?



A: The products will also be offered for wholesale to local distributors in select territories, and we expect that they will in the future become available from retailers with access to these distribution channels.