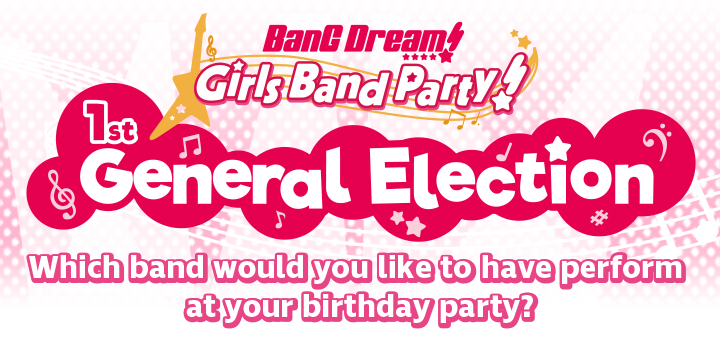 Announcing the BanG Dream! Girls Band Party! 1st General Election Results: Roselia has Won!
In the BanG Dream! Girls Band Party! For the 1st General Election, Roselia won the popular vote and came out on top! Congratulations to all the wonderful bands, and all you fans for participating!
We will hold the following events to celebrate Roselia's victory.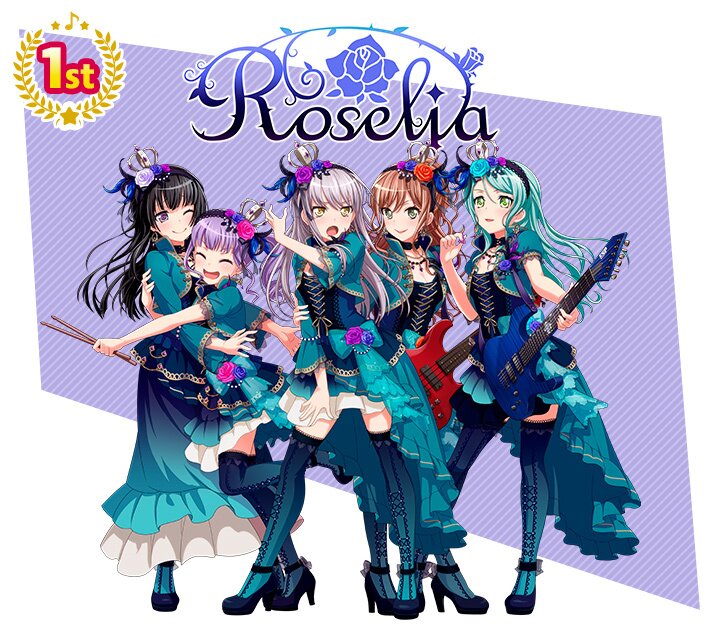 The creation of the "Roselia going on an overseas vacation" illustration
Original goods featuring the illustration, produced by Tokyo Otaku Mode and sold worldwide
Members from the illustration being added to the English version of the BanG Dream! Girls Band Party! app
We will also be giving away autographed polaroids of Aina Aiba, the voice actress for Roselia's Yukina Minato, to three lucky winners who tweeted their voting results! Winners will be contacted through DM by Tokyo Otaku Mode's official Twitter account.
For more details about the voting results, please check out the URL below.
Announcing the results of the vote!
We're so happy to have received so many votes!
We plan on announcing more information on this page for BanG Dream! Girls Band Party! fans, so please look forward to future updates!

During the voting period, we will only be accepting one vote per person per day.
The date will change at the timing of 0:00 (PDT/PST).
In order to vote, you will need to register for Tokyo Otaku Mode account (FREE).
In a case where one is caught to have voted in multiple user accounts, the votes will be invalid
Interim Results Announcement is expected to happen on this page.
Right after voting, you will be able to view a screen that shows the updated vote results.
After the Interim Result is announced, updates on vote results will not be visible to anyone.
The completely original character and background illustration's release date will be announced later on Tokyo Otaku Mode page.
The details on the illustration-inspired original product will be announced later on Tokyo Otaku Mode page.
The page will continue to post updates on the latest information of "BanG Dream! Girls Band Party!"(English version) after the event is over.
Download the game
For more information about the game,
©BanG Dream! Project ©Craft Egg Inc. ©bushiroad All Rights Reserved.