The figures are produced by Good Smile Company (hereinafter: GSC), a company that is known for having released figures soon after the Fate series was announced, and they are currently accepting preorders for these figures. Today we sat down with Shutaro Hirase of the GSC Planning Division to ask him how the three figures were created, as well as what their most charming points are.
—How did the plans for these figures begin?
Hirase: Fate/stay night's 15th year started on January 30th of last year and we, GSC, wanted to create something to celebrate the series since we've had a relationship with TYPE-MOON since 2006 when we released the Neko Arc Nendoroid. So we asked TYPE-MOON if they would like to create a few scale figures with us as that's what represents us the most.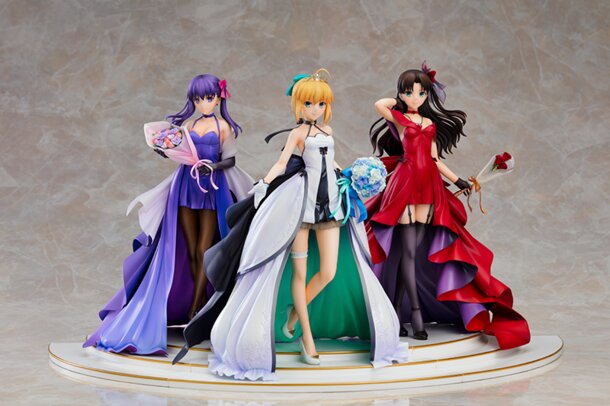 We didn't start production until after Wonder Festival in February 2019. Compared to our usual figures the schedule was very tight, but we were able to complete them in a short amount of time with the help of our in-home sculptors and finishers (people in charge of completing a figure's painting, etc.).
—Were the original dresses an idea or proposal from your end?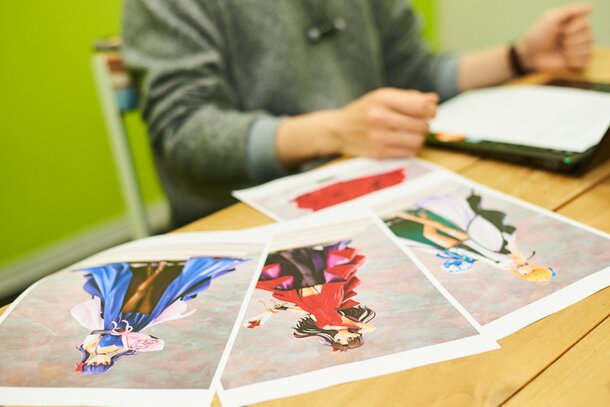 Hirase: Yes. Since we were celebrating an anniversary, we wanted the heroines to dress appropriately, even if the idea itself was a little simple. Since other companies have produced figures in wedding dresses, we decided to go a different route and design them in party dresses.
After we submitted a few proposals, we had Takashi Takeuchi of TYPE-MOON design the actual dresses.
—Were there any parts of the figures that you struggled with or put extra effort into?
Hirase: Overall, we researched the faces the most.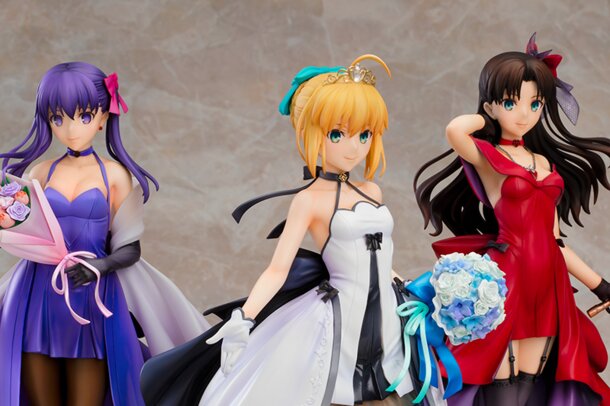 We focused on evenly following the impressive illustrations we had seen up until now while also including images from recent illustrations. There was a lot of trial and error with the figures' profiles, their facial features, and the heights of their noses, etc.
Also, we included each character's personal color in their dress design and adjusted the colors in the gradations as they reach the hem of each dress. We focused on the details all over to make each figure's silhouette and design unique.
—Were there any points you focused on for each separate character?
Hirase: We took a step away from Saber's normal knightly outfit and instead imagined how a girl her age would look standing at center stage in all her royal splendor.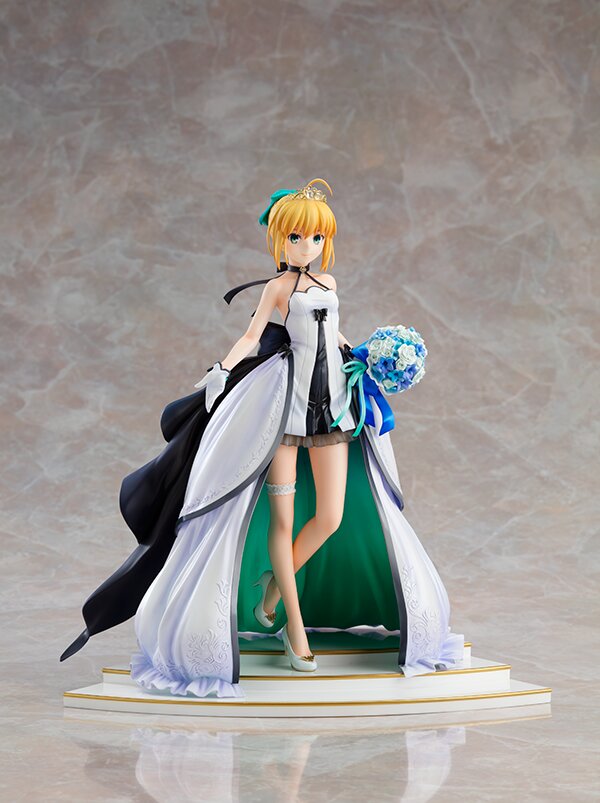 As for Saber's personal components, we added embroidery to the edge of her skirt. Also, the pearl color of her skirt was implemented by matting the top layer of paint so that it wouldn't be overly extravagant.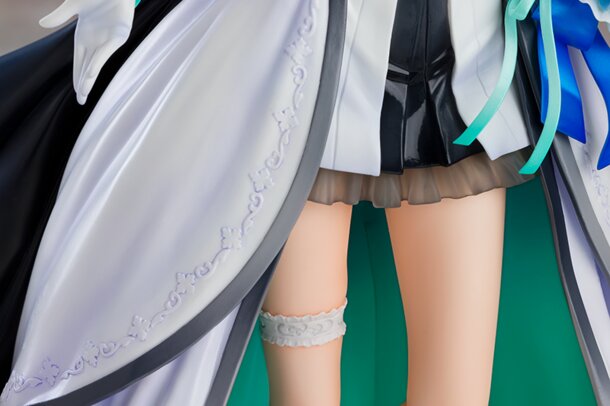 The same color gives off a completely different impression with its highlights and shadows depending on whether or not it is glossy.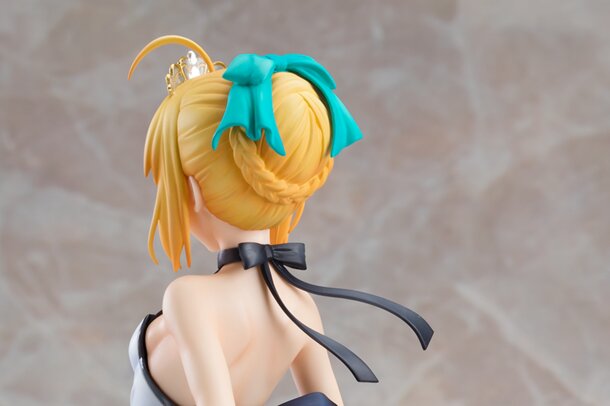 Amongst the three heroines, Rin is known for being the most active, so we gave her a bold dress design while focusing on her healthy-looking silhouette. We also added garter belts to her legs to give her a mature impression.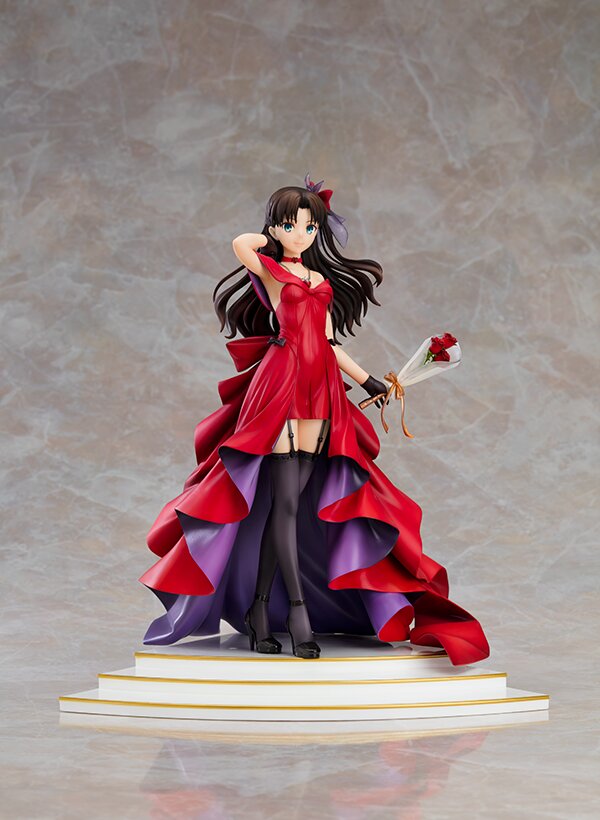 Next was her pendant. In the series it is a very important key item, but apparently she has never worn it as an accessory. When we took the plunge and suggested adding it as a necklace, Mr. Takeuchi of TYPE-MOON warmly welcomed the idea. That's why we put a lot of effort into it.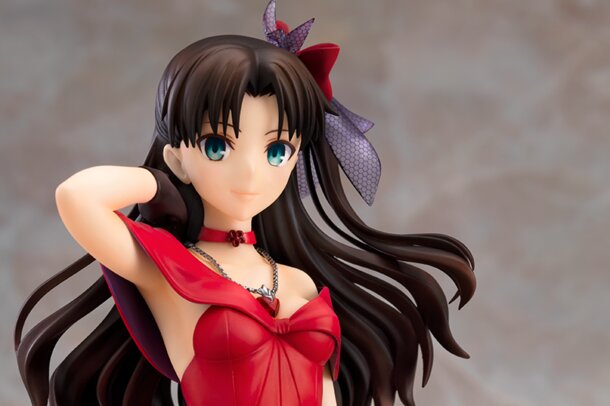 Sakura has a relatively quiet personality, so we altered her dress so it wouldn't be too risque, and unlike the other two, she's wearing stockings and long gloves. We designed her to have a balance of strengths and weaknesses to express her unique characteristics while having her modestly cover up.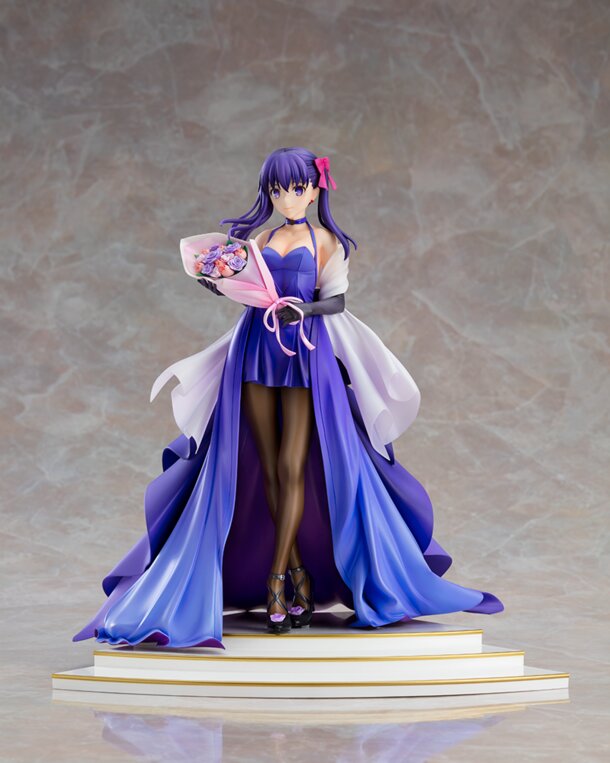 One thing that makes her different from the other figures is that we used clear parts to create her shawl, which gives off a soft and fluttering impression.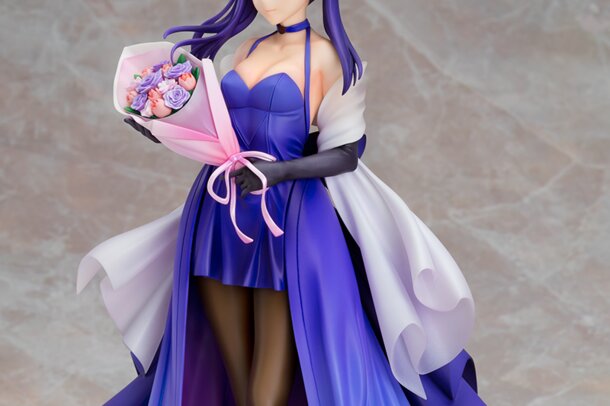 The top of her dress has tints of red which turn to blue as they get closer to the hem. Also, in order to emphasize the contrast between the inside of her dress and the outside, we implemented a dark purplish red and put a lot of effort into these slight color changes.
—Apparently these figures were all made by different sculptors, but they look as if they were made by the same person.
Hirase: As you said, when figures are made separately, they tend to carry hints of the sculptor's personal style. That's why we were very careful not to overstylize the characters so that we did not diverge too far from the images fans have of the Fate series.
For this project, the overall image the three figures made when placed together was very important, so at various points throughout production we lined them up on one PC screen using 3D models and made adjustments so that there would be no inconsistency in their designs.
Usually when creating figures, it's normal to emphasize a character's unique characteristics, but this time we were planning the three figures as a set, so we had to make sure they didn't look out of place when displayed next to each other and purposely made them a little plainer than usual.
—Finally, do you have any comments for fans who have already preordered the figures or are thinking about preordering?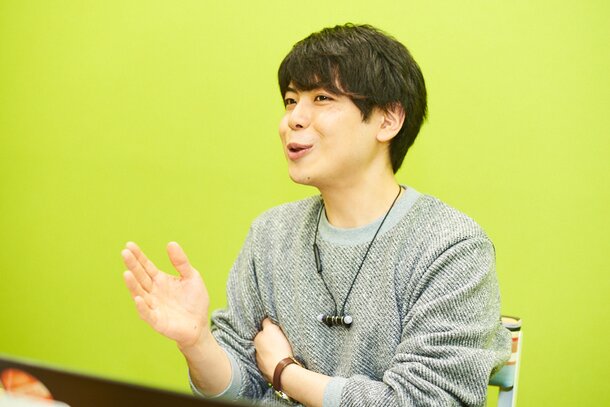 Hirase: The sculpting and painting of these Fate/stay night 15th anniversary figures was all done in-house here at GSC, so they have been completely produced by us. We'd love for you to see the figures in real life so that you can experience for yourself the details our sculptors and finishers poured their hearts and souls into.
We are selling each figure separately along with the Premium Box, which includes all three figures, but the Premium Box also comes with an extravagant freebie, so I highly suggest it. We are still diligently working out the details for the freebie, but I'm sure everyone who purchases the set will be highly satisfied with it.
Please look forward to seeing what it is.
—Thank you for your time today.
This is a Tokyo Otaku Mode original article.
Interview by Usaco Haimoto