Iconic pirate manga One Piece is getting a Western live action drama adaptation!
The 10 episode series will stream exclusively on Netflix as a Netflix Original. The manga's original author, Oda Eiichirou, is on board as an executive producer. He has also released an official comment, stating his excitement for the project.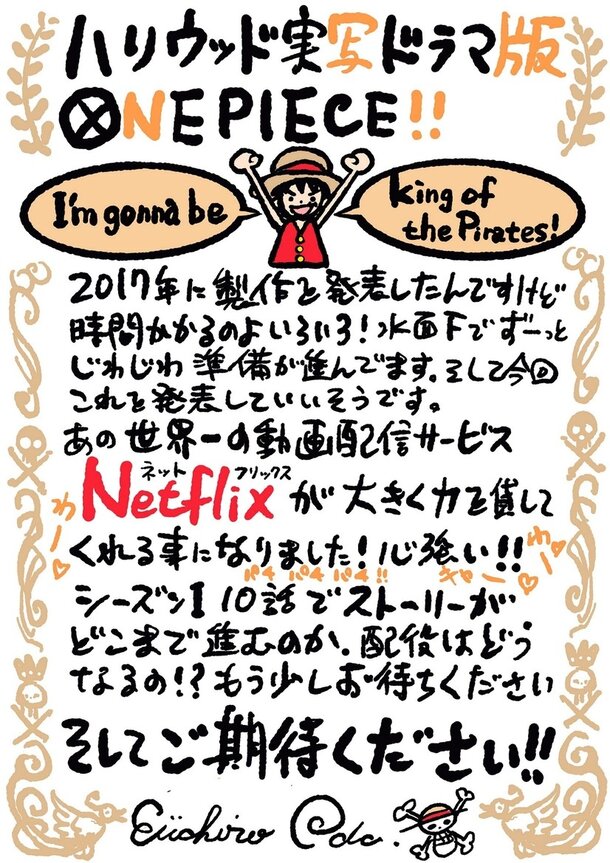 The live action drama adaptation was first announced back in 2017 as part of the franchise's 20th anniversary celebrations. Netflix is collaborating with Tomorrow Studios, which is also working on the Cowboy Bebop live action adaptation, along with Shueisha, the publisher of the One Piece manga.