Aqours, the unit at the center of hit schoolgirl idol anime Love Live! Sunshine!!, took to the stage in California on July 5 and 6 for two extra special interactive performances!
The shows were held on Anime Expo 2019's second and third nights as part of Aqours' world tour, bringing in tons of fans to the The Novo in Downtown Los Angeles for a night of fun and friendship.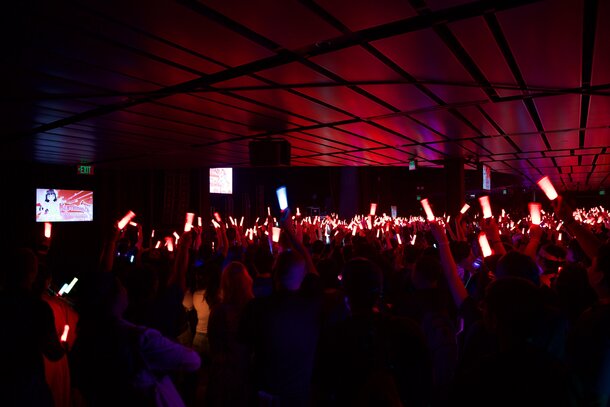 The concert kicked off with the girls taking to the stage in threes as they opened with with "Bokura no Hashitte kita Michi wa…", before breaking into "Thrilling One-way".
After a stirring performance of Season 1's theme song, the girls took some time to introduce themselves and their characters individually. This was followed by "Mattete Aino Uta", plus a second costume change, giving off a more mature vibe with the girls in black sequin jackets and ribbons in their iconic colors. During the interval, fans were also treated to a brief video in which chibi versions of the Love Live! Sunshine!! heroines held an audition to find Mari a boyfriend.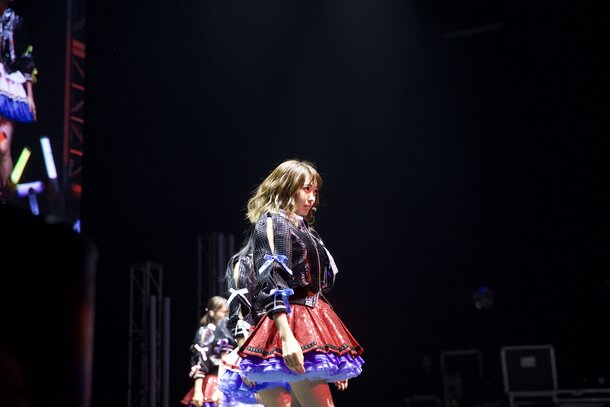 The second half featured yet another costume change with the girls in prince suits inspired by the Love Live! Sunshine!! The School Idol Movie: Over the Rainbow. At the first show, Aqours also performed "Koini Naritai AQUARIUM" and "Kimi no Hitomi wo Meguru Boken", while night two featured exclusive performances of "HAPPY PARTY TRAIN", and ""MY LIST" to you!" before closing with their hit single "Kimi No Kokoro Wa Kagayaiteru Kai?".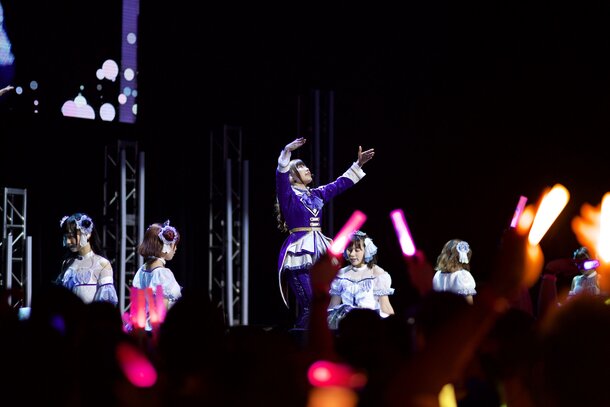 Of course, no concert is complete without an encore - so after rapturous applause, Aqours returned to the stage in T-shirts and their familiar school skirts to sing four songs, including "No.10" and "Thank you, FRIENDS!!".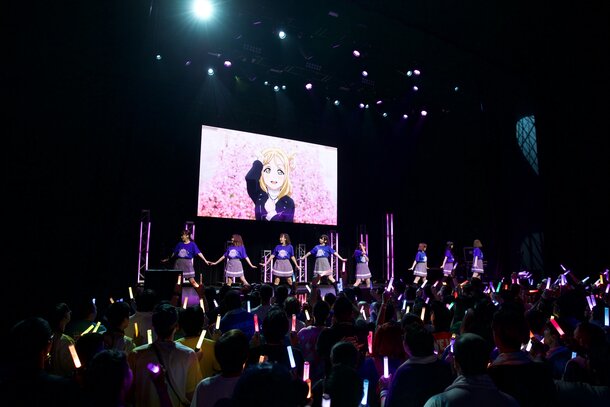 Aqours certainly brought plenty of sunshine to this year's Anime Expo - hopefully, the girls will be back with with Komiya Arisa (Kurosawa Dia) another time! Which event would you like to see Aqours at next?