Spice and Wolf's VR anime is now set to receive a Nintendo Switch release in summer 2019!
Originally planned for release for VR platforms OculusRift, OculusGo, Oculus Quest and HTC-VIVE, as well as PC (non-VR) and PS4, the anime will also give Switch fans the chance to meet and interact with Holo and Lawrence.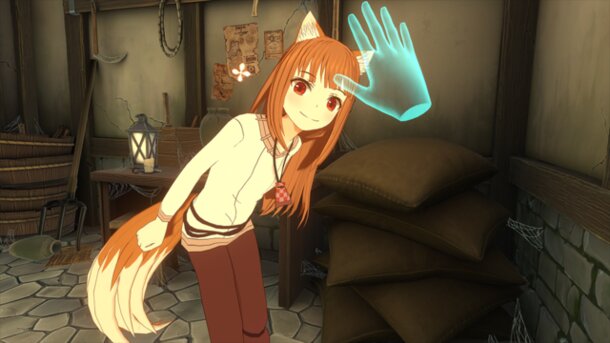 Spice and Wolf VR is the latest installment in the Spice and Wolf franchise, which began with Isuna Hasekura's light novel series of the same name. Koshimizu Ami and Fukuyama Jun, who play the protagonists Holo and Lawrence in the TV anime, will reprise their roles for the VR title, which is produced by game developing group Spicy Tails.
Spice and Wolf VR will be released for OculusRift, OculusGo, HTC-VIVE, and PC on Jun. 3, and for OculusQuest, PS4, and Nintendo Switch in summer 2019.