Multimedia franchise BanG Dream! is set to launch its latest project: a boy band titled "ARGONAVIS from BanG Dream!"
At the band's second live concert on Sept. 15, the link between the franchise characters and the real life group was confirmed. A series of character silhouettes was also released along with their names.
ARGONAVIS will feature vocalist Itou Masaharu as Nanahoshi Ren, guitarist Hinata Daisuke as Goryou Yuuto, bassist Maeda Seiji as Matoba Wataru, and keyboardist Morishima Shuta as play Kikyou Rio.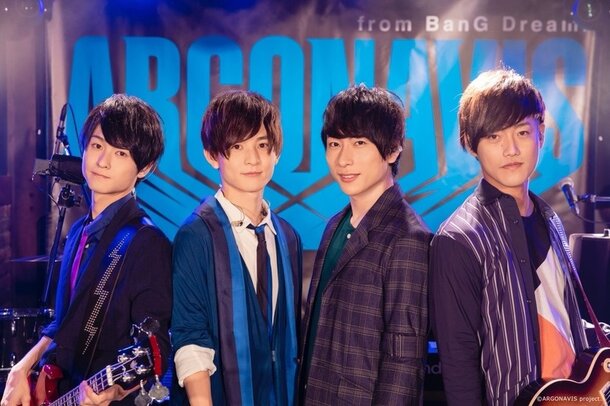 ARGONAVIS' next live concert will take place at the same venue, Shimokitazawa Garden, on Dec. 10. For more information, visit the official website.