Mobile rhythm game BanG Dream! Girls Band Party is rolling out limited time campaigns to celebrate surpassing 10 million downloads worldwide! Players on the English version will be treated to login campaigns and a Dream Festival Gacha from Jul. 31.
Two different login campaigns are currently running, with the first allowing players to accumulate up to 1,000 stars until Aug. 14.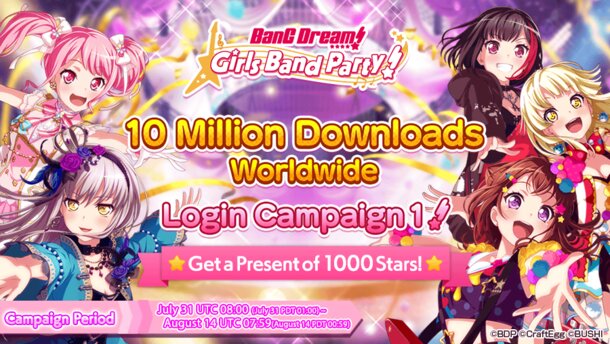 The second campaign, which runs until Aug. 25, grants players a look at the characters dressed in adorable "Precious Summer Sailor" live outfits, as well as a Star Gatcha ticket.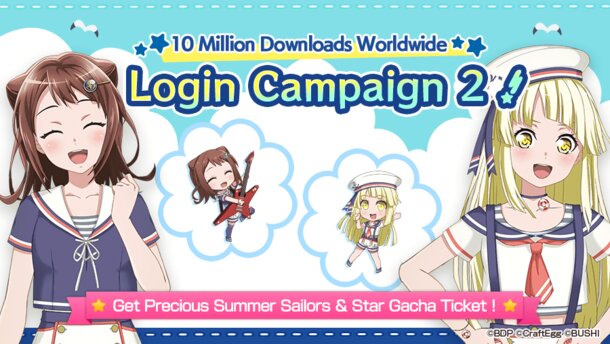 Finally, another rewarding campaign is in effect until Aug. 4! With the Dream Festival Gacha, players will have a higher chance of acquiring 4-star characters since the drop rate for them is doubled.

Developed by Craft Egg Inc. and Bushiroad Inc., BanG Dream! Girls Band Party is a rhythm game that has won multiple awards in Japan. It was also released worldwide on Android and iOS (excluding Japan, China, South Korea, Hong Kong, Taiwan, and Macao) in Spring 2018.