A stunning wristwatch inspired by the fabled All Blue from One Piece is now available for preorder on PREMICO!
First mentioned by the pirate cook Sanji, All Blue is said to be a concentrated spot where all four of the seas meet, supposedly teeming with all the sea creatures in the world. This legend inspired the deep and brilliant blue hue of the wristwatch's dial, which also features a pattern that resembles the ocean's waves. A mature wood grain box with a cushioned interior and subtle decal also accompanies the wristwatch.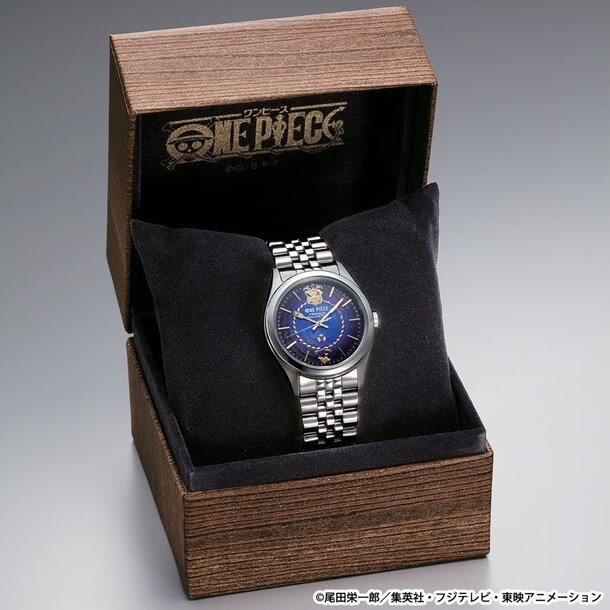 Fans will enjoy the arrangement of several charming motifs, starting with the the hour and minute hand, which are shaped like a fork and knife respectively. It also sports the crest of Baratie, the sea-faring restaurant where Zeff mentored Sanji. Other golden accents, including oars and hearts, offer a certain elegance to the wristwatch's appearance.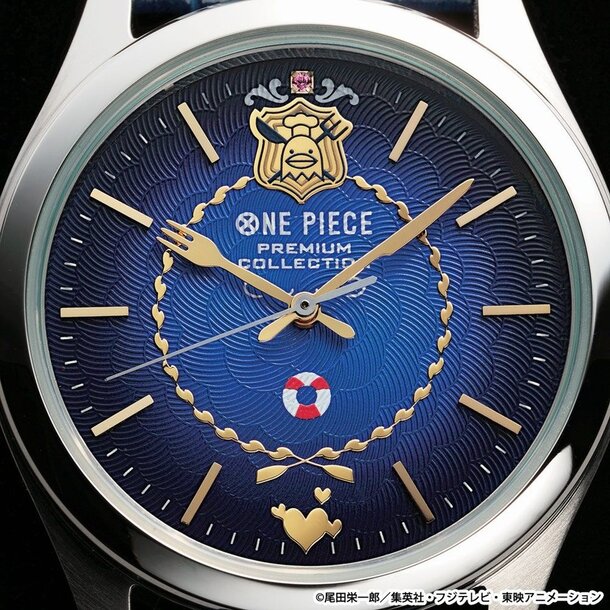 As an alternative to the shiny metal band, fans can also choose to purchase the version with a deep blue leather band instead.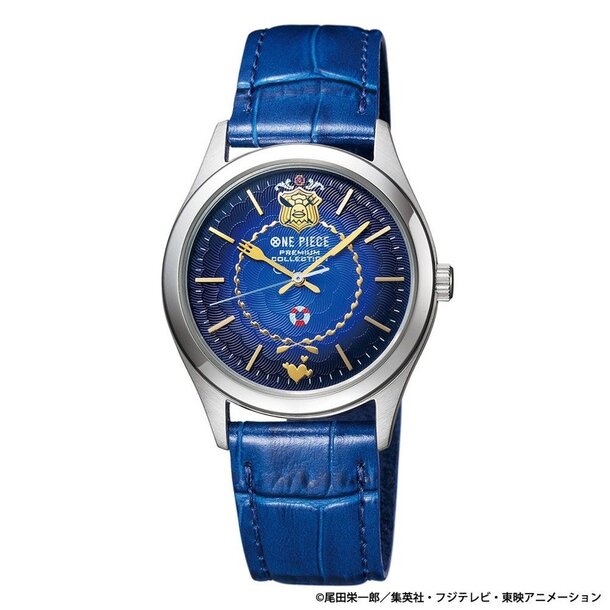 This special watch's production will be limited to 999 pieces, the edition numbers for which will be carved on the back along with a picture of Sanji.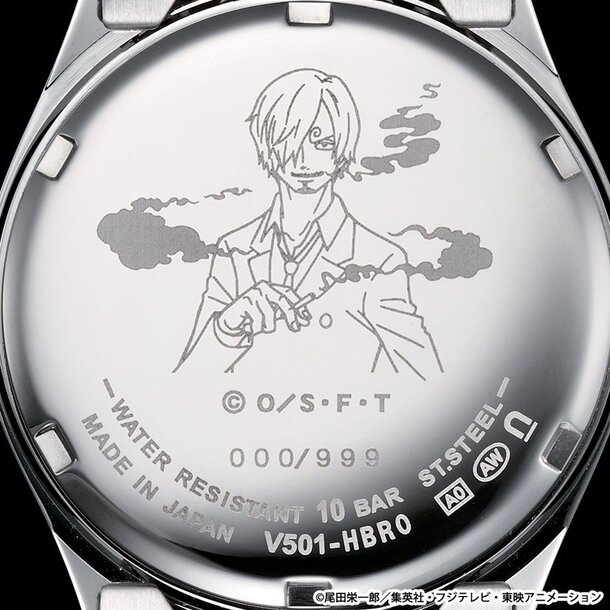 The All Blue watch is available only via PREMICO's online shop for 29,800 yen. Fans can expect to receive theirs sometime in October this year.
© Oda Eiichiro / Shueisha / Fuji-TV / Toei Animation