The live action movie adaptation of Kubo Tite's Bleach has released a number of images showing some of the action on set!
Lead actor Fukushi Souta (Kurosaki Ichigo) is featured prominently in the shots, facing off against Saotame Taichi as Abarai Renji. Sugisaki Hana (Kuchiki Rukia) is also shown aiding a despondent-looking and possibly wounded Ichigo.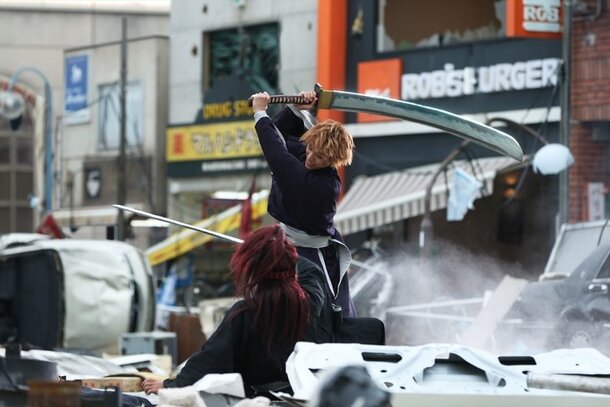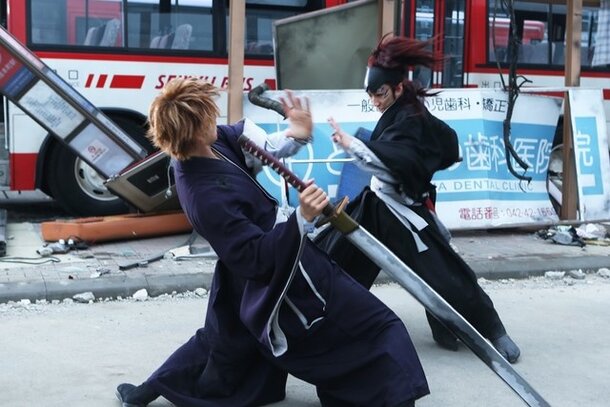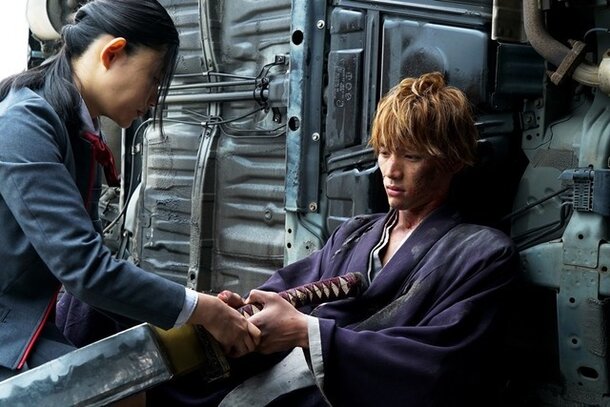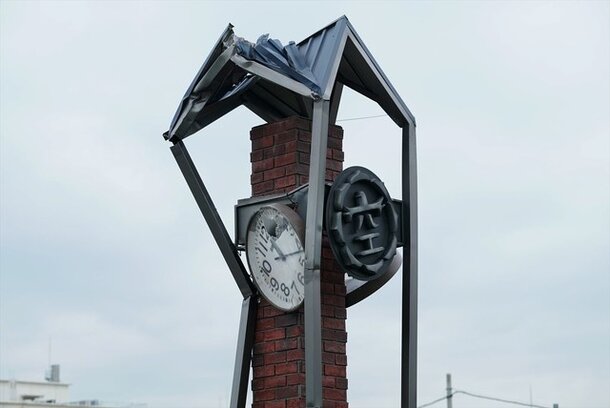 First serialized in Weekly Shounen Jump in 2001, Bleach finished its run with 74 total volumes and with over 90 million copies printed worldwide, as also went onto spawn numerous anime series, games and animated films.