Though scaled down to match her new chibi aesthetic, the limited campaign-only Servant is still looking impressive. Saber's costume remains vivid in color and elaborate in design, from the pattern and leaf patterns to the armored accents and jewelry. Her waist is also adorned with two sheaths that can house two of her trusty katanas!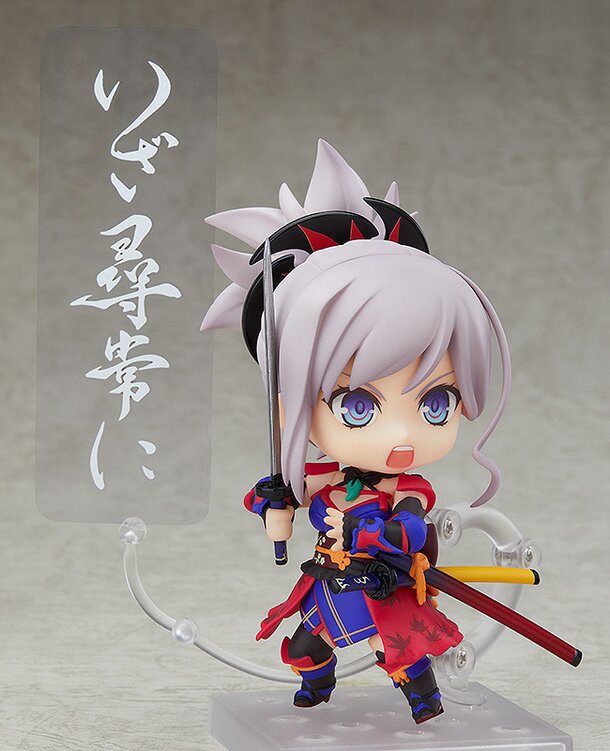 Never unprepared for war, Saber also comes with two accessories for her katanas: a fire and water attack effect. Speaking of fighting, Saber comes with four transparent cards with all her go-to battle phrases!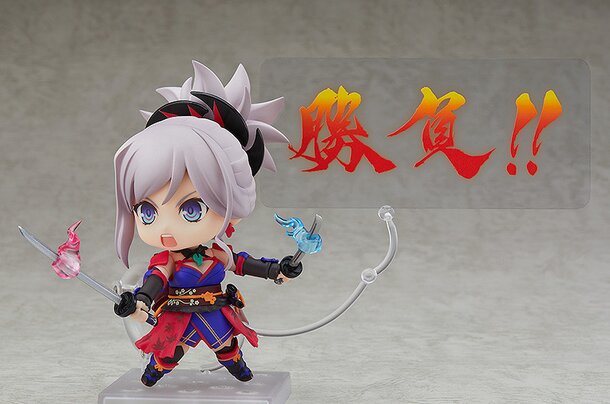 Three face plates are also included: a standard expression, a battle expression, and a blushing expression. The last one is especially ideal when you place a bowl of udon in her hands. Each accessory will help set the mood for whatever situation you display her in, whether it involves battle or not!