It's an exciting time of the year with spring anime broadcasts having just begun, so Anime!Anime! held a survey in honor of the season to answer one question: which anime character with "Sakura" in their name is the best? A name like that is guaranteed to bring at least a few characters in mind, but find out if your favorite made the top 10 in this survey!
10. Sakurauchi Riko, Love Live! Sunshine!!
9. Sakura Chiyo, Gekkan Shoujo Nozaki-kun
8. Sakura, Urusei Yatsura
7. Kitaoji Sakura, Aikatsu!
6. Sakura Momoko, Chibi Maruko-chan
5. Mamiya Sakura, Kyoukai no Rinne
4. Haruno Sakura, Naruto
This list is overflowing with cute Sakuras, but who managed to get past them to the top 3?
3. Shinguji Sakura, Sakura Wars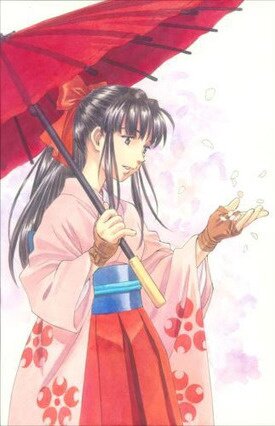 Coming in at 3rd with 8% of the vote is Shinguji Sakura of the epic series Sakura Taisen, an adventure game which has been adapted into an anime, stage play, and more!
Next up in 2nd place is Matou Sakura of Fate/stay night with 9% of the vote! She's one of the Fate series' best-recognized heroines, and she was also recently a main character in the newest Fate/stay night movie series.
Iconic magical girl Kinomoto Sakura tops the polls with an incredible 42% of the vote! Not only is her name Sakura, but she's constantly surrounded by cherry blossoms in the anime, of course. Not to mention, Sakura recently appeared back in the limelight thanks to the new spring anime Cardcaptor Sakura: Clear Card!
It's definitely a season-appropriate ranking, but did your favorite make it to the top?