In the latest entry of "The Art of Figure Making", an interview series that brings you stories behind the creation of your favorite figures, we hear from Stronger, the company behind the Kizuna A.I. scale figure available on Tokyo Otaku Mode Projects.
In this interview, we hear from Stronger's Tsuyoshi Oda, who has produced many high quality figures with industry names such as Aniplex, KADOKAWA, Crypton Future Media, TBS and more. We chat with Mr. Oda about the latest Kizuna A.I. figure as well as the figure industry. Joining us for the interview is the sculptor who worked on the Kizuna A.I. figure.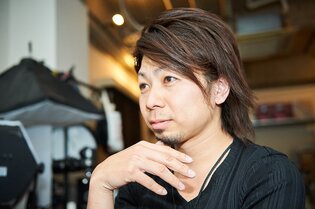 —What is your work all about?
Oda: Today I put silicon into molds. Yesterday was the financial cutoff date for December so I went to pay corporate taxes (laughs). Ah, I suppose that was actually done today? (laughs)
—You do everything don't you? (laughs) Do you participate in part of the figure-making process from the original sculpturing to the sample?
Oda: I barely take part in the initial process anymore. Sometimes I make final adjustments or polish up models out of 3D printers. However, the original sculpturing is outsourced to freelance sculptors or sculpting companies.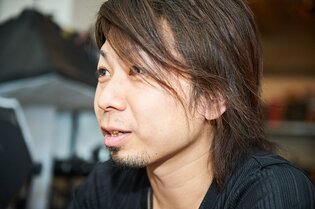 —What got you started in the figure industry?
Oda: I wanted to join Bandai at first because I like Gunpla. Needless to say, I didn't get in (laughs). So I sought advice from Max Watanabe, the president of Max Factory, whom I met in a Gunpla community. He told me to go see him in Chiba as the Max Factory office was still located in Matsudo City, Chiba back then. Somehow, I ended up working part-time at Max Factory because of that visit. I didn't want to become a sculptor though. I had wanted to work on packaging or design. As such, I was introduced to the company that was in charge of design, Good Smile Company, and started working under Aki-san ( Takanori Aki ). It was fun and one way or another I ended up joining the company.
—When do you feel that your work is worthwhile?
Oda: When the figures I work on gets viral and talked about. Also, when customers are happy about what they've purchased.
—What kind of comments make you happy?
Oda: Simply that the figure was cute.
—On the other hand, what's tough about your job?
Oda: Ummmm. I guess this is where I should be talking about failures, but there weren't really any (laughs). Figure-making is a manual production line, so if any of the factories don't line up in schedule, there ended up being delays and that's always difficult. Because of something I couldn't foresee, our customers don't get their figures on time and that's always sad.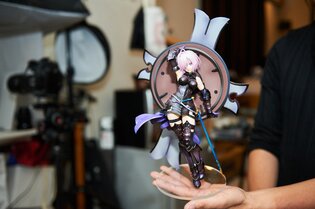 —Is there anything you're particular about when making figures?
Oda: I always aim to make better, cooler figures than the illustrations that they are based on. If it's just a 3D copy of the illustration, then you don't need a figure, so I want to shoot for even higher quality.
—What's your best work to-date?
Oda: Oh I wonder which? If we're talking about turning points, there was the Miku in Kimono that we worked together with factories to overcome the limits of manufacturing. That was probably the toughest one to make. If we're talking about favorite figures then there are many, I like the Fate series, Tojo Nozomi from Love Live!...more recently the Ultimate Madoka and the THE IDOLM@STER 10th Memorial Figure set... it's hard to pick one.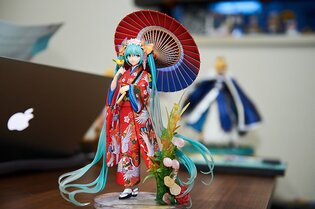 —What do you think are some problems with the figure industry today?
Oda: Somehow I feel that there is not enough love. There are many figures where I feel that there isn't enough love put into the work. Like, it's just business. Rather than a hobby, it's becoming more and more of making merchandise for business. I want to make each of my figures with love.
—Who do you respect in the industry?
Oda: The person I respect most has to be the 'great teacher' President Aki from Good Smile Company. For sculptors, Takayuki Kawahara is great because I like the way he thinks about sculpting. He might not be a genius but he pours a lot of thought and effort into making each sculpture. I also like Mikatan who is in charge of PR at Good Smile Company because she treasures the customers. Good Smile Company has some great people.
As for companies, I like ALTER. I don't necessarily know all their ideals and thought processes but I like the figures they make.
—Is there anything you'd like to challenge or a dream?
Oda: I'd like to just quietly and steadily make good figures, so none (laughs). Umm...yeah other than making good figures there really isn't anything else (laughs).
—We have some questions from overseas fans.
"Recently figures are getting more and more sexy. Kizuna A.I. as a character is more cute than sexy in my opinion. When working on such a character, do you try to bring up the 'cuteness' or tone up the 'sexiness'?"
Oda: In general, it's all about the atmosphere. Intuition.
—Do you mean adding to the nature of the character?
Oda: Of course there are important preferences that we put into the figure (such as sexiness).
*Ikurie* (Sculptor for Kizuna A.I.: If it's a sculpture, people don't get embarrassed over it like looking at erotic figures. We're not injecting erotism, we're just creating something that is beautiful or cool.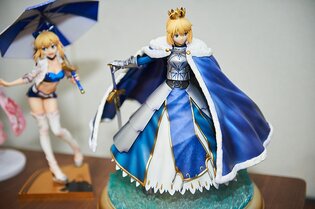 —Is there any series you'd like to work on in the future?
Oda:: Please write down Gundam (laughs).
(In Japan, Gundam can only be made by the Bandai Group)
I want to make Mecha girls. We've make lots of figures with fabric or skin textures but I'd like to try working on Mecha bodies.
—When making a figure of a popular character, how many pieces do you usually produce? How long does it take?
Oda: From planning to going on sale, it takes about a year. And that's already pretty fast. As for how many, the industry standard is about 2,000 pieces. It depends on the product, and the manufacturer can roughly estimate how many they could sell, and the prices are based on this forecast.
—Are there figures that stop in production?
Oda: There are not many, but those do exist. Sometimes the original sculpting is almost done and then we're told to stop. Sometimes negotiations even halt completely.
—While quality is important, getting figures shipped out on time is also important. What do you think? And how do you decide on the figure release dates?
Oda: We generally keep our deadlines (laughs). Usually we announce the dates based on when the factories can produce the figures. We don't play games or betray the factories with these dates, so we just go with whatever date is reasonable for the factory.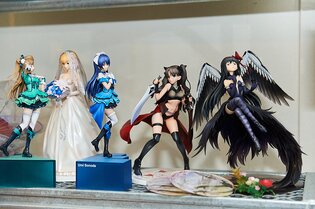 —Does each company have their own factory?
Oda: There are very few factories that only produce for one single company, actually.
—Were there any figures that seemed so hard to make that you didn't want to make them even before the start of the project?
Oda: Even if it's difficult, it's still interesting, so I've never thought that way. Although there were times where I thought some projects would be tough.
—How do you decide on the size of the figure. By the way I personally prefer 1/4 scale.
Oda: If you like 1/4 you should talk to the folks at FREEing (laughs). Sometimes for a certain content if a figure suddenly sells very well, it also impacts the other figures in the series. For example, most figures in the Fate series used to be 1/3 scale. However, Good Smile Company made "Saber Lily Avalon" in 1/7 and it sold so well that other Fate figures were also made in 1/7 so the characters can be displayed together.
—Were there any difficulties in making the Kizuna A.I. figure?
Oda: Our theme this time was depth. A.I.-chan's skirt and long hair are flaring parts but they don't give much 3-dimensional depth to the character. We focused on using her underarms and short pants to create this 3D feel to the figure.
Ikueri: She's a popular character with a lot of energy, so I focused on a post that shows her energy. Also, her hair. We revised her hair a lot and even remade it once.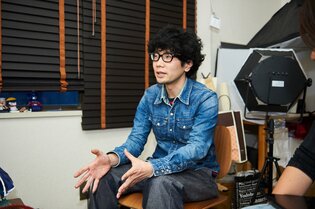 Oda: Really? Did I make you remake it?
*Ikueri:* There are some rules to making a human figure, and there weren't any big parts in the costume this time so not too much thought was needed in the outfit. However, there are no fixed rules in how to make the hair flare out, so I put a lot of observation and thought into it. The illustration is 2D but as a sculptor we have to visualize it in 3D so it was difficult but that's where a sculptor shows his skills.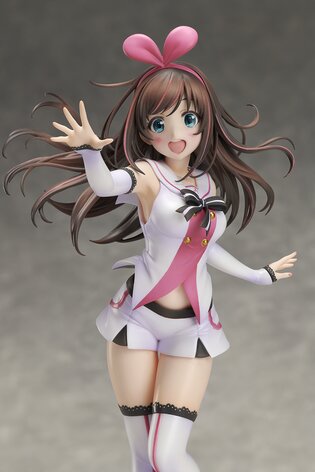 —Thanks to all your efforts the figure was very well received.
Please end with a message to your overseas fans!
Oda: Please tell me what you want us to make. We don't know what overseas fans want, and all of you might want different figures, so please tell us!
This is a Tokyo Otaku Mode original article.
Interview by Mitsuhiro Shimatani, Hiwatashi
Photography by Hara