A new collaboration between Hobby Stock and Alter means fans of Free! Eternal Summer will have their pick between two upcoming figures of Hazuki Nagisa and Ryuugazaki Rei!
First, let's take a look at the playful Nagisa. Not unsurprisingly, he seems bursting with energy as he stretches out his arms and legs in a lively manner. A bright smile and soft blush grace his features, a reminder of that childlike, boyish charm.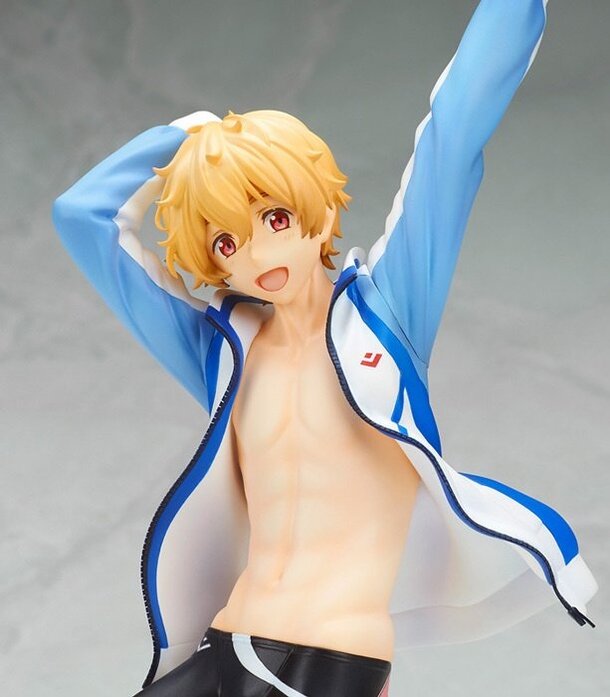 His jacket is conveniently open to reveal his own abs. Plus, mid-length swimming shorts reveal long slender legs.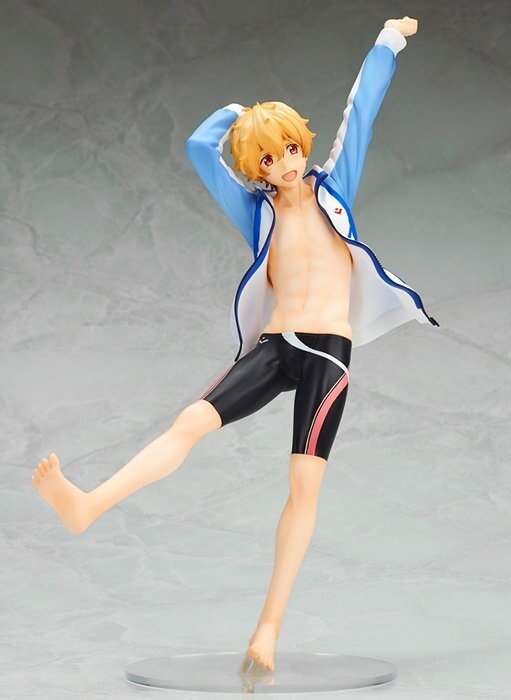 Next up is fellow club member Rei. Ready for swim practice, he sports his nautical club jacket and long swim pants as he strikes a pose he has to know looks cool. He wears a good-natured smile as he uses his finger to adjust those thick red frames of his.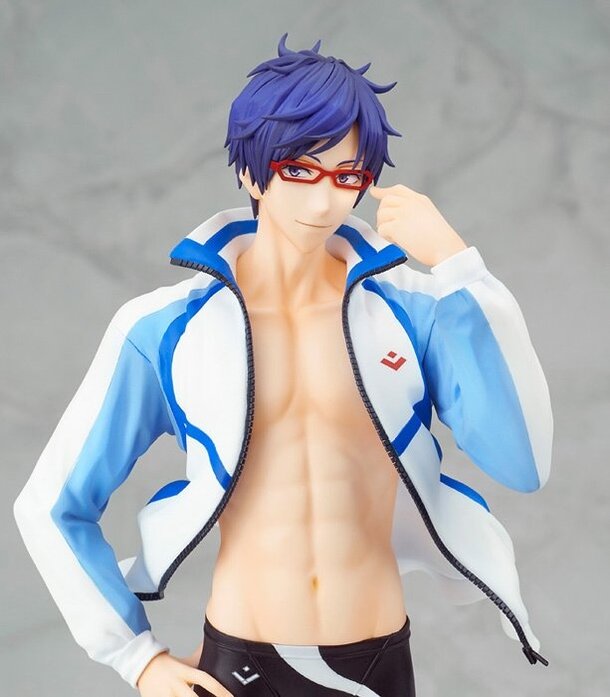 Not only can fans easily admire his abs thanks to the open jacket, but a careful look at his legs also reveal carefully sculpted muscles underneath the pants! To top it off, he has his hand placed lightly on his waist for an added flair of maturity.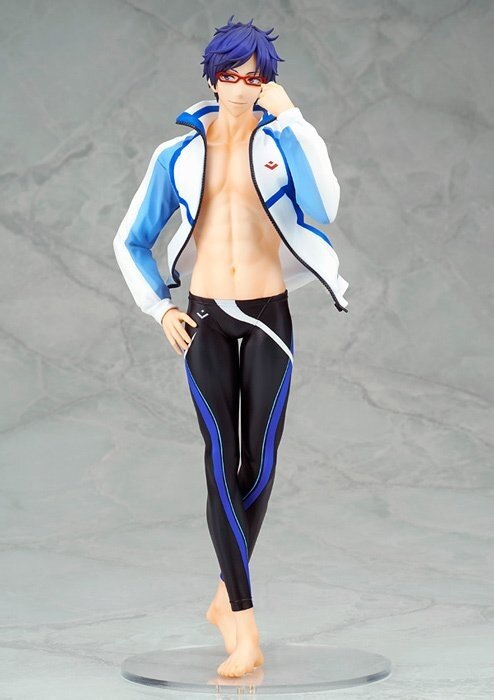 Both figures also come with their own pairs of goggles, which can be placed around their necks for a bit of extra realism.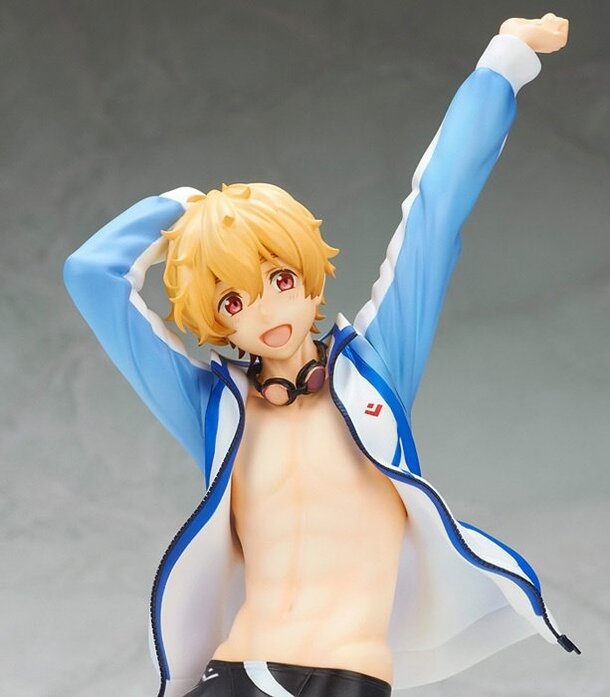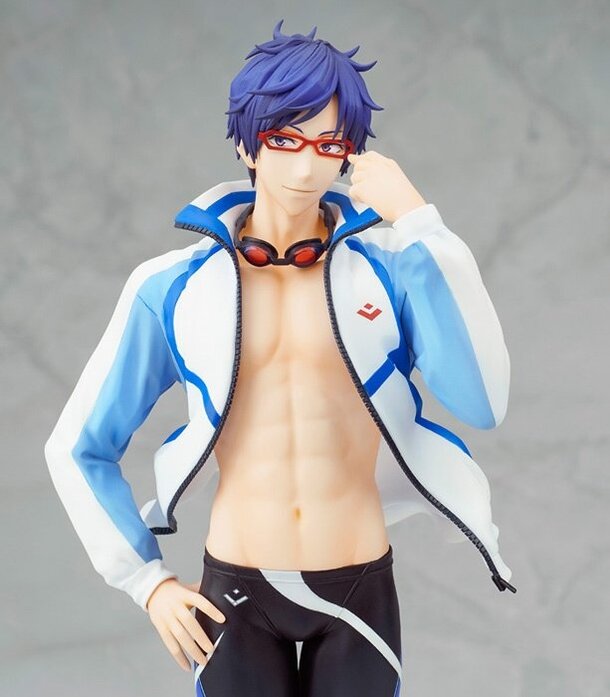 Tokyo Otaku Mode is accepting preorders for both the Nagisa and Rei figures, with an expected release date of Oct. 2018.
Product Details
Name: Free! Eternal Summer Rei Ryugazaki 1/8 Scale Figure
Series: Free! Eternal Summer
Manufacturer: Hobby Stock Inc.
Sculptors: Toshiaki Numakura
Specifications: Painted, non-articulated, 1/8th scale ABS & PVC figure with stand
Figure Height: 225 mm | 8.9"
Also Includes: Goggles
Name: Free! Eternal Summer Nagisa Hazuki 1/8 Scale Figure
Series: Free! Eternal Summer
Manufacturer: Alter
Sculptor: Souen no Ningyoushi
Specifications: Painted, non-articulated, 1/8 scale PVC & ABS figure with stand
Height (approx.): 250 mm | 9.8"
Also Includes: Goggles
©おおじこうじ・京都アニメーション/岩鳶高校水泳部ES