Sculpted by Sayoko Kamiture, this high quality figure is non-scale with a height of approximately 170 mm.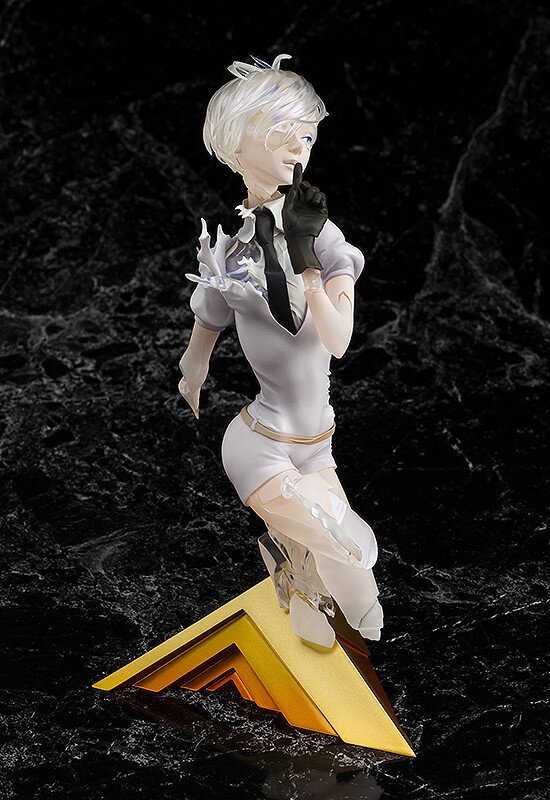 Originally sold as a garage kit at Summer Wonder Festival 2016, Antarcticite strikes a beautiful and haunting form with their incredibly disrupted and cracked form. Their usually sharp eyes seem ever so sorrowful as they hold a finger up to their lip; gazing from this angle, one can't help but notice that the other half of their face is missing entirely.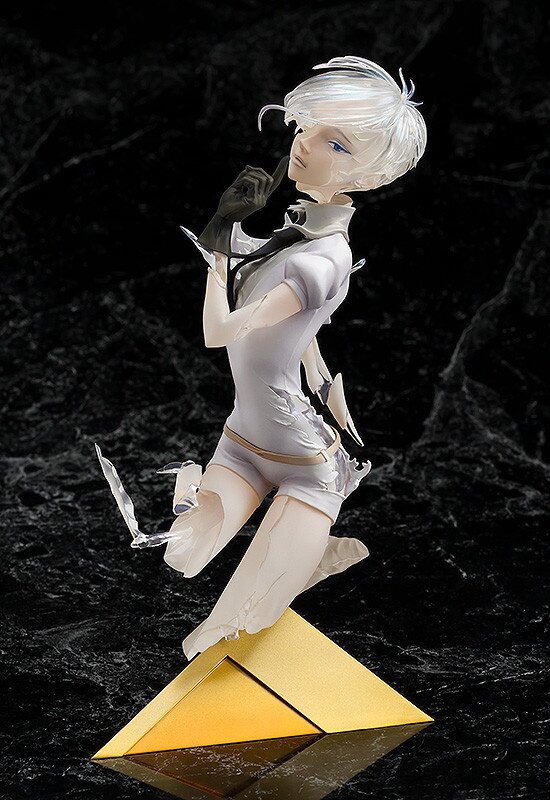 The flowing and iridescent quality of their hair has been captured quite nicely here, with silverish translucent locks serving in its place. As always, Antarcticite is also dressed in their monochrome winter version of the uniform.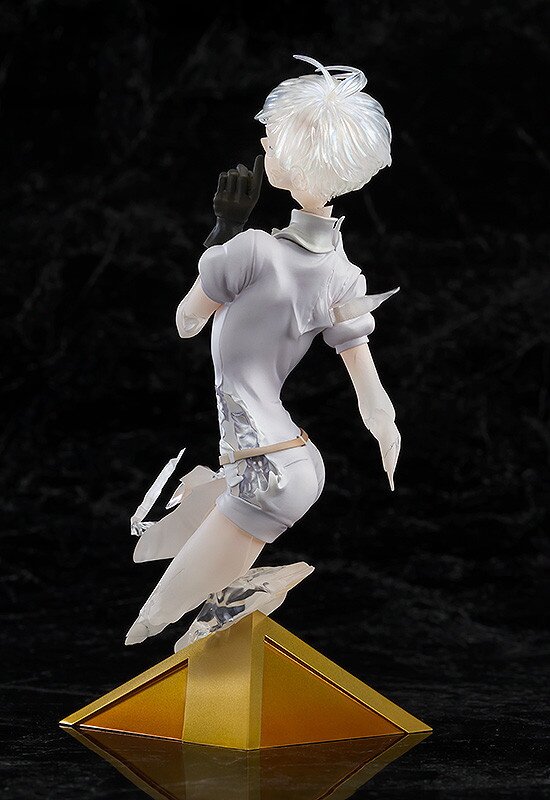 Lastly, Antarcticite is "seated" on the corner of a metallic geometric object, which strikes a bold contrast to the rest of its silvery and black color scheme. No matter the angle, the form of this figurine will give the impression of slow and wilting motion that's unique and unforgettable.
Fans wishing they could have a Gem on the look out year-round can pick up Antarcticite on Tokyo Otaku Mode, with an estimated release of May 2019.
Product Details
Name: Land of the Lustrous Antarcticite Non-Scale Figure
Series: Land of the Lustrous
Manufacturer: Good Smile Company
Sculptor: Kamiture Sayoko
Specifications: Painted ABS&PVC non-scale figure with stand included.
Figure Height (approx.): 170 mm | 6.7"