Valentine's Day has rolled around again, so it's time to see which anime characters fans would most like to give their precious chocolates to! Can you guess who topped the list?
9. Lelouch Lamperouge, Code Geass
9. Hikigaya Hachiman, My Teen Romantic Comedy SNAFU
9. Matsuno Karamatsu, Osomatsu-san
9. Matsuno Osomatsu, Osomatsu-san
9. Matsuno Ichimatsu, Osomatsu-san
9. Nishikata-kun, Karakai Jouzu no Takagi-san
9. Natsume Takashi, Natsume's Book of Friends
9. Schubert, ClassicaLoid
9. Okita Sougo, Gintama
6. Nakahara Chuya, Bungo Stray Dogs
6. Dazai Osamu, Bungo Stray Dogs
6. Kusuo Saiki, The Disastrous Life of Saiki K.
5. Levi, Attack on Titan
4. Hijikata Toshiro, Gintama
With a topic like this, it's no surprise that there are so many ties. Titles like Osomatsu-san, and Bungo Stray Dogs stand out with multiple entries, but who made it to the top three?
Kirito has dropped down a couple of places on this year's list, but he's still going strong enough to make the top three! Fans can look forward to seeing more of him in the upcoming new series, which will cover the original light novel series' Alicization Arc.
Gintama joker Gintoki keeps his second place position for the second year in a row with 6% of the vote! The seires proved popular with the list as a whole with Hijikata Toshiro and Okita Sougo also making it into the top ten. Look out for the Gintama guys in this year's summer sequel to the live action movie!
1. Tachibana Makoto, Free!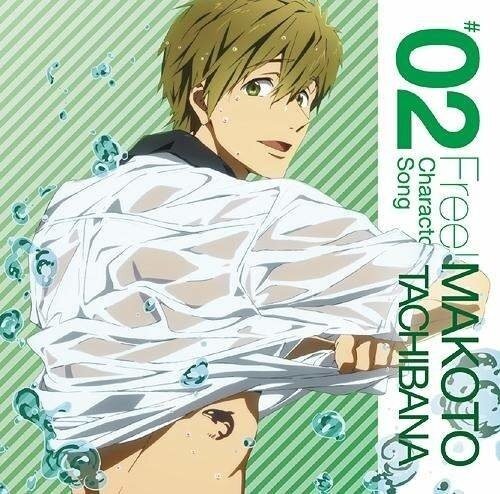 Finally, Tachibana Makoto of Free! tops the poll with 8% of the vote! Makoto has also outshined countless others in polls for good father material, best brother, and characters that fans would like to marry, so it's not surprising that he's still winning hearts this Valentine's Day.
If you're wondering why the poll is all male, remember that Valentine's Day in Japan is when girls give chocolate to the guys they like (though 33% of respondents to this poll were male). Guys will then have the opportunity to return the favor on next month's White Day. In the meantime, enjoy wishing your favorite anime character a happy Valentine's Day!