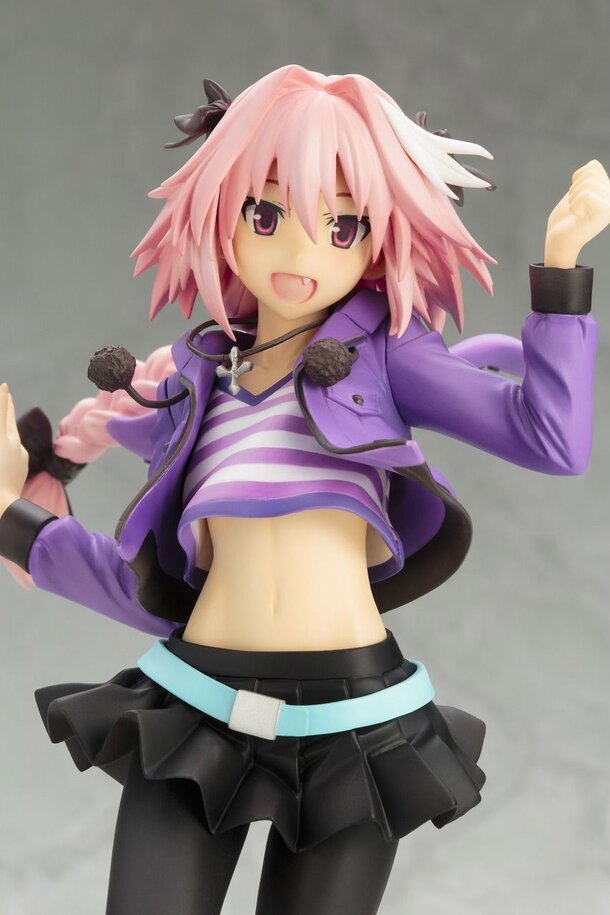 The figure recreates the outfit seen when Astolfo visits Trifas, including the striped top, purple jacket and boots.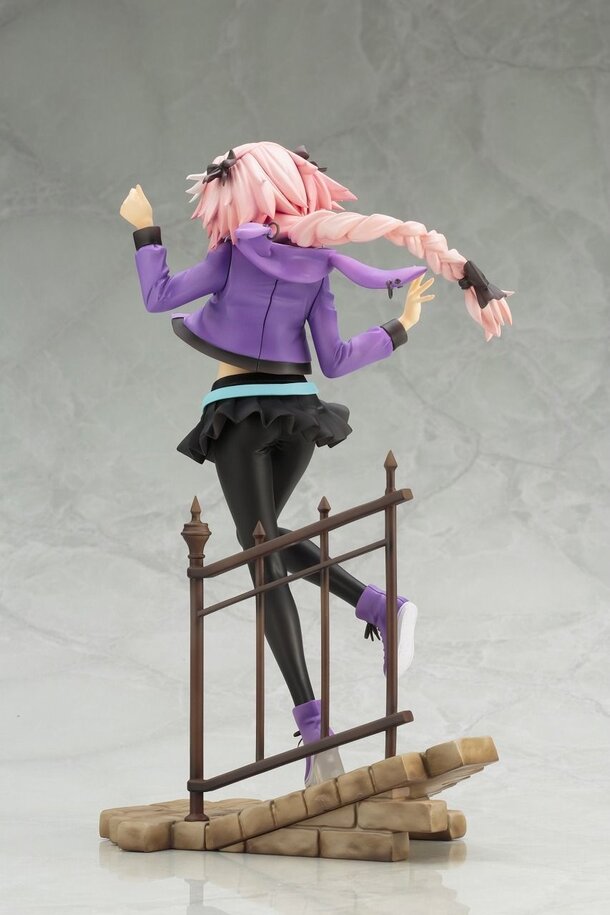 Astolfo happily skips along a cobbled path on the detailed custom base. Smiling brightly, this figure perfectly captures his exuberant attitude, with his fang-like tooth also clearly visible.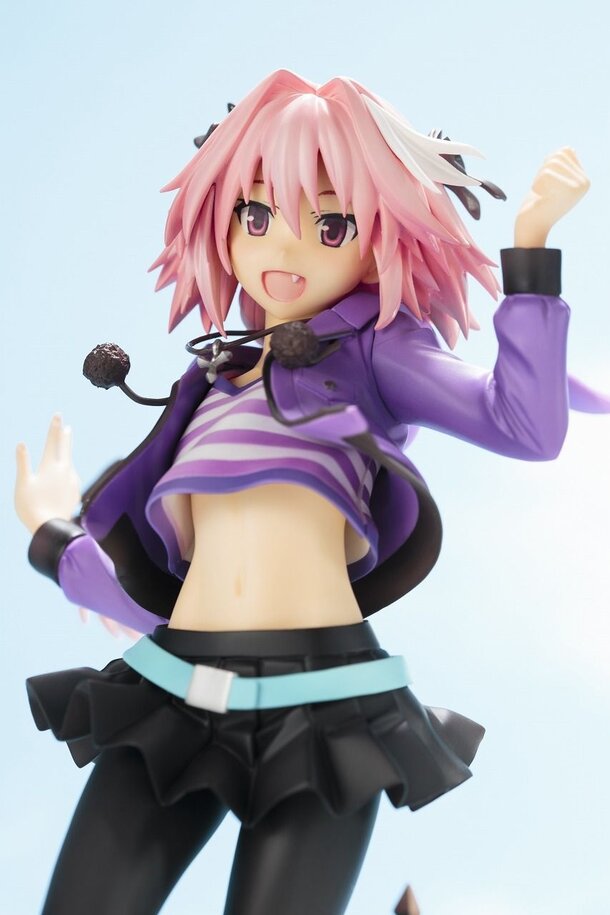 Rider of Black stands around 250 mm tall (including the base) and retails for 13,800 yen with an expected release date of Jun. 2018.
(C)Higashide Yuichiro, Type-Moon / FAPC