The chance to summon your very own Lancer-class Servant is coming soon! Sometime in August, Good Smile Company will release a figma version of the warrior queen Scáthach from popular mobile game Fate/Grand Order.
Capable and beautiful, Scáthach is dressed in her signature bodysuit. Superb sculpting and coloring offer a sleek appearance that also looks smooth to the touch.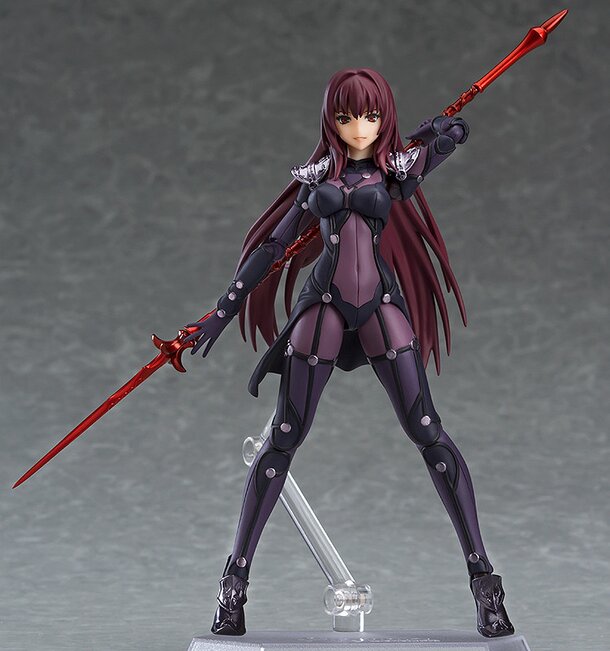 Known for her exceptional spearmanship, it seems only natural that she would come with two spears. While they differ in blade shape, they both also gleam a stunning scarlet (almost as though they were covered in blood)!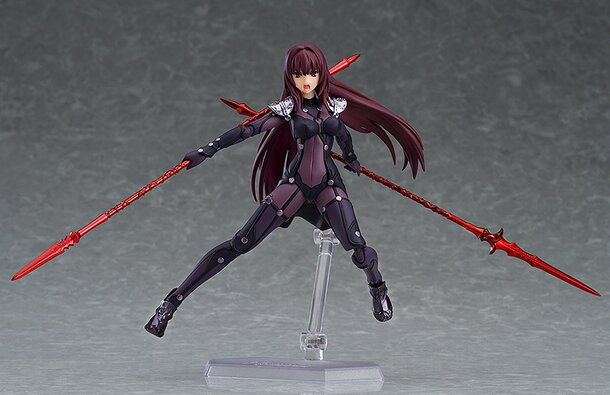 As a figma, Scáthach comes with a high level of articulation that encourages all sorts of creative battle poses, as fitting of her character. To support this, she comes with several hand parts, original joint parts, and three key face parts: a neutral expression, a yelling expression, and a confident expression!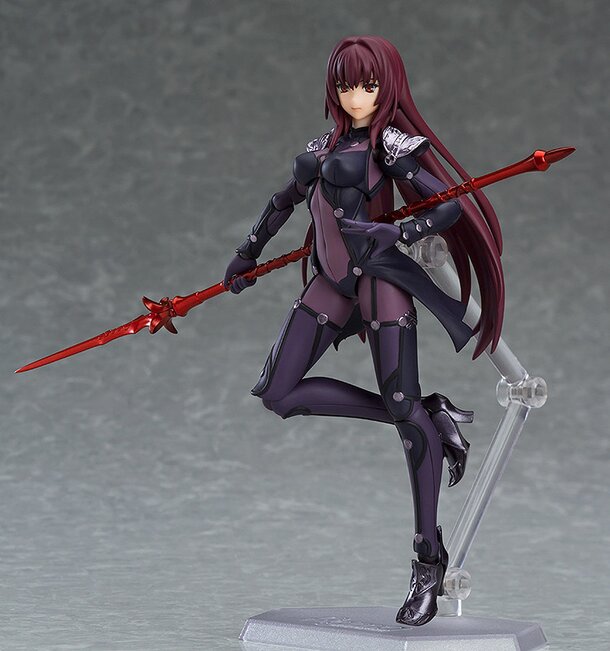 Figma Lancer/Scathach
Price: 6,759 yen (before tax)
Height: approx. 145 mm
Release: Aug. 2018
Specifications: Painted ABS/PVC non-scale articulated figure with stand included