From Feb. 15, a host-themed cafe based on the Host Club Takamagahara in Gintama will be opening in popular cafe Omotesando Box Cafe & Space!
Special illustrations commissioned for the limited time event depict beloved characters like Sakata Gintoki, Shimura Shinpachi, and Hijikata Toushirou looking exceptionally attractive with (mostly) formal attire and luxe goodies like roses and wine.
In addition to the Gintama hosts, fans will be able to enjoy carefully created dishes like a savory pasta with mushrooms, sausage, bacon plus a bit of spice, and a delicate shrimp pilaf for those wanting something lighter.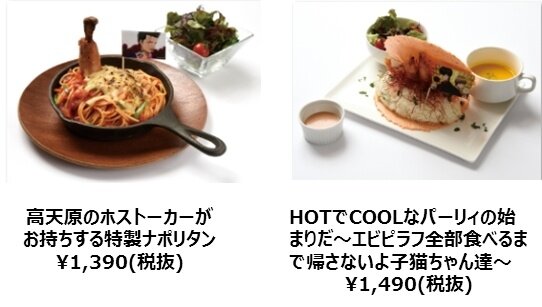 A gorgeous assortment of desserts are offered too, like a tower of parfait loaded with fresh fruit, or a tiered platter with all sorts of baked pastries. The speciality drinks are also hard to miss (especially that underwear-themed soda). Anyone ordering off the drink menu will also receive a bonus business card!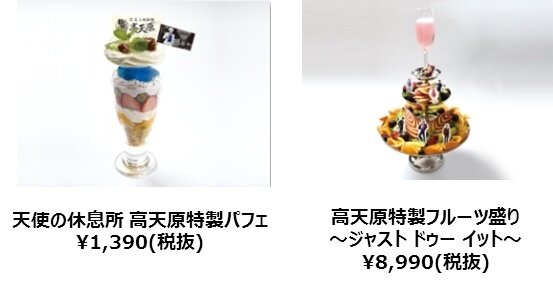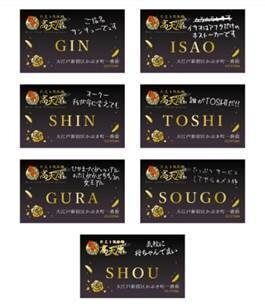 Original goods (in the form of tin badges, acrylic keychains, stickers, clear files, and mini posters) will also be available for those wanting to forever cherish their memories with the hosts!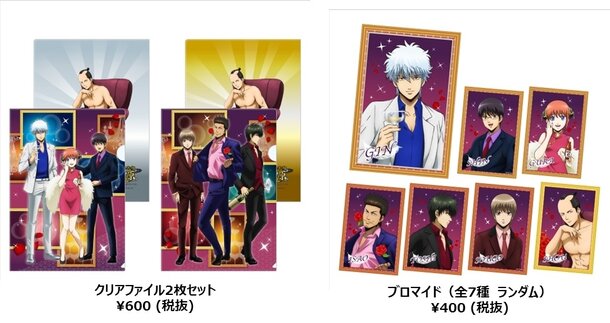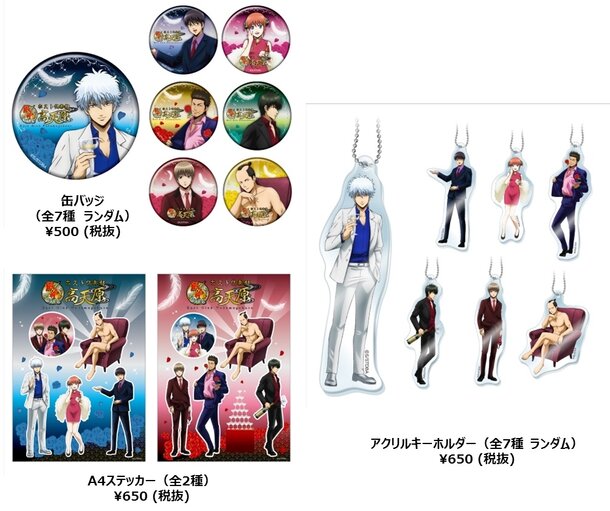 Be sure to make a reservation to guarantee a spot, which will also score you a bonus poster as a thank you.
Gintama CAFE - Host Club Takamagahara
Duration: Feb. 15 ~ Mar. 16, 2018
Location: OMOTESANDO BOX CAFE & SPACE
Reservation Fee: 650 yen
© Sorachi Hideaki / Shuueisha / TV Tokyo / Dentsu / BNP / Aniplex