Popular anime Re:Zero − Starting Life in Another World is launching the Re:Zero − Starting Life in Another World Winter Campaign with Sega Entertainment to bring fans goods featuring Rem & Ram carrying chocolate and wearing wedding dresses!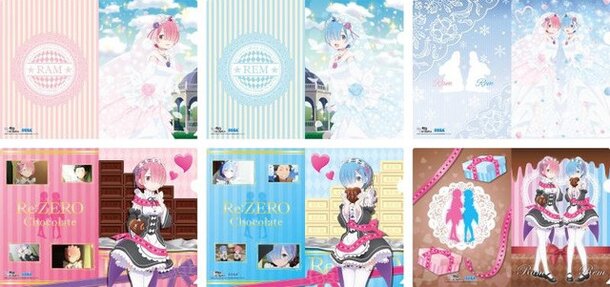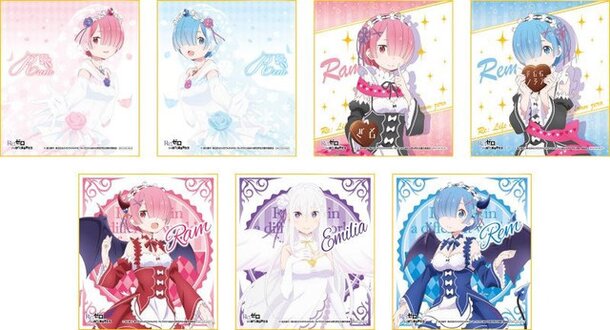 Visitors to Sega Entertainment facilities can play UFO catchers for 500 yen to win one of six clear files or a half ticket. If you collect two of the latter, you can exchange them for a random mini postcard (7 designs)!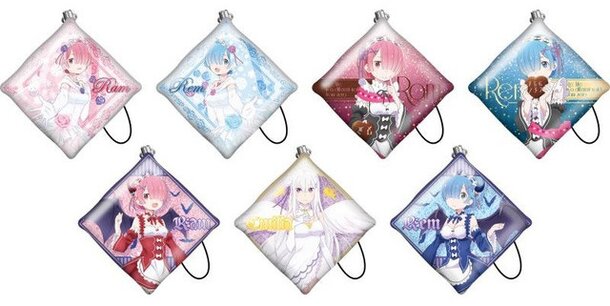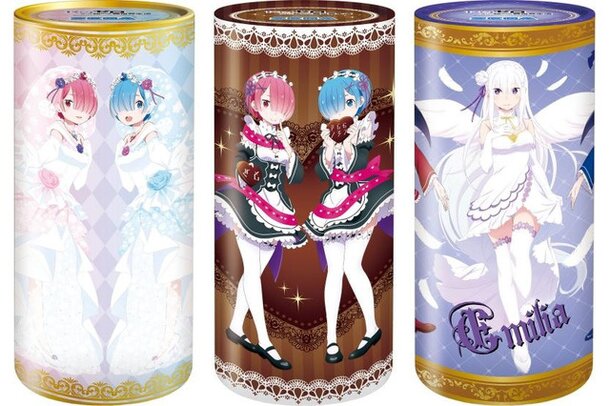 You can also win mini cushion straps (7 designs), tin banks (3 designs), and A3 tapestries (4 designs)!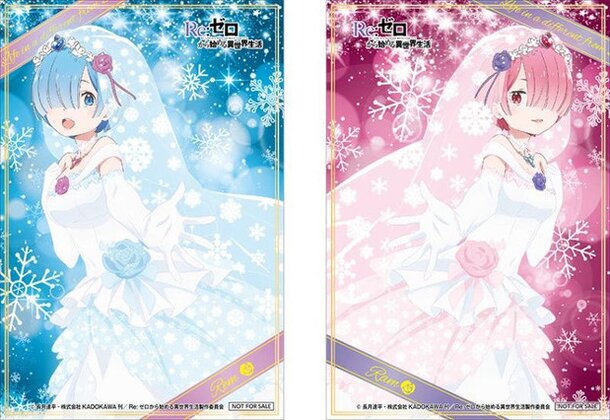 Visitors to stores holding the campaign will also be presented with one of two postcards. The Rem version will be distributed from Jan. 27 and the Ram version from Feb. 10.
In addition, Sega Entertainment is also holding a retweet campaign on their official Twitter account to commemorate the collaboration. Three winners will be selected through raffle for a full set of the clear files or mini postcards.
If you friend the official LINE account of Sega and enter set keywords into the chat, you'll get a lottery slip with a win or lose for the "A3 Clear Poster Wedding" or the "A3 Clear Poster Valentine" depending on the period.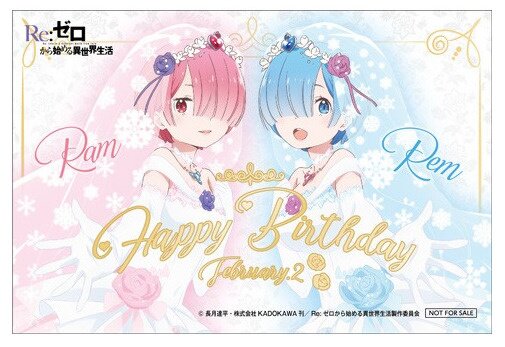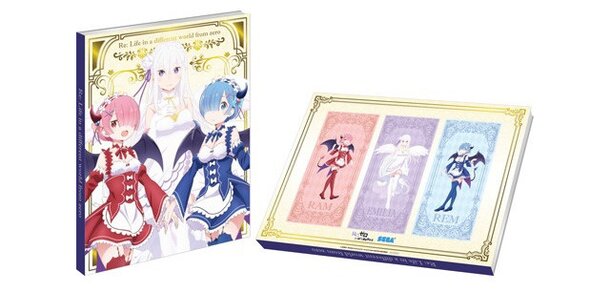 On Feb. 2, the birthday of the twins, fans will be presented with a birthday card too, and on Feb. 14 a Valentine's Day Card. There's also a campaign where you can exchange your Ponta points for a clear file case. For more details, check out the official site!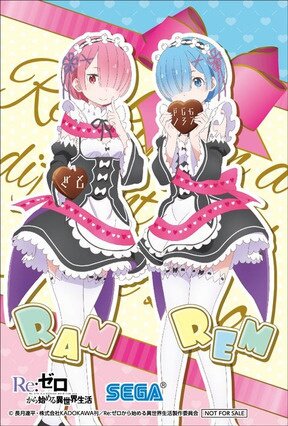 The Re:Zero − Starting Life in Another World Winter Campaign will be held from Jan. 27 to Feb. 25 in 186 Sega and AG Square amusement facilities.
(C)Nagatsuki Tappei, Kadokawa / Re:Zero − Starting Life in Another World Production Committee (C)Sega