Good Smile Company has opened pre-orders for a birthday-themed figure of the lovely Rem, which will release sometime in May 2018!
A popular heroine from Nagatsuki Tappei's Re:Zero - Starting Life in Another World, this particular Rem figure was inspired by one of the many key visuals from the events under the title "Re:Life of Rem's Birthday from Zero," which were held back in Feb. 2017. The visual was drawn by Otsuka Shinichirou himself, who serves as the illustrator for the Re:Zero light novel series!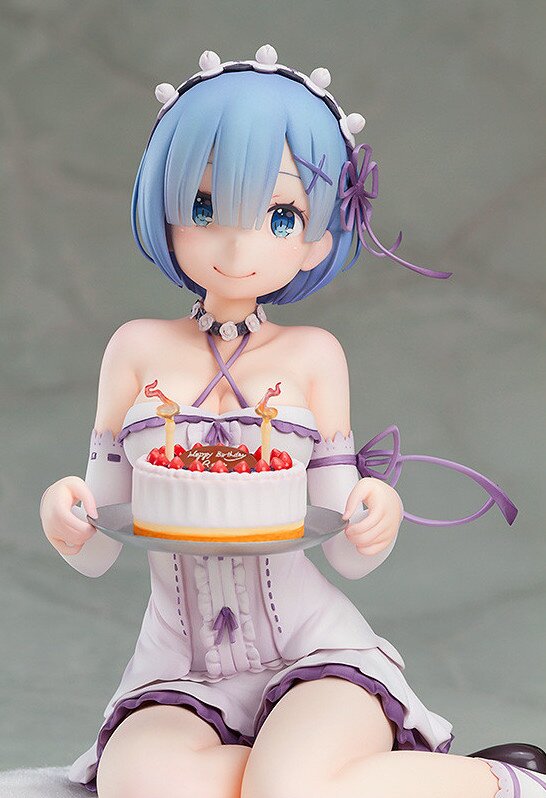 Fine sculpting and superb coloring give Rem a delicate and silky appearance, which matches well with the soft tone of the original illustration. Her relaxed pose and happy expression signals to her enjoyment of the occasion!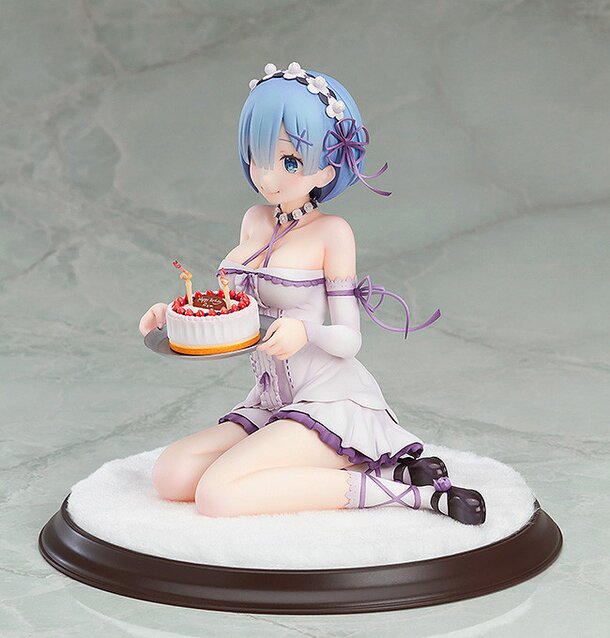 All dolled up, Rem is dressed in a cream and lavender set that is snug and flowy in all the right places. She also has a plate held up, presenting a delectable birthday cake complete with candles and strawberries. Last but not least, Rem gets to be the center of attention with a circular pedestal that mimics soft and comfy carpet.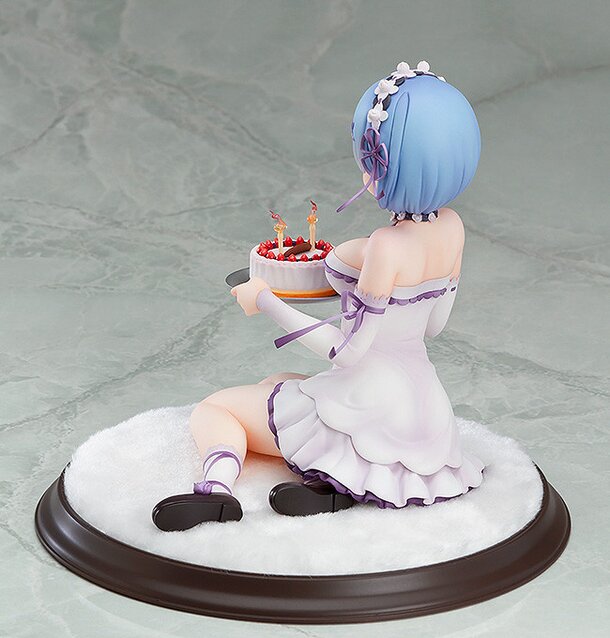 This figure is 1/7th scale and has a price of 13,800 yen. Preorders can be made at the Goodsmile Online Shop and Tokyo Otaku Mode, so don't miss out! Just think about how happy Rem would be if she knew you wanted to have a sweet birthday celebration with her every day of the year~
Product Details
Name: Rem - Birthday Cake Ver.
Goodsmile Online Shop Preorder Period: Nov. 16 ~ Dec. 13
Release: May 2018
Price: 13,800 yen
Materials: ABS & PVC
Sculptor: Manzoku Mamoru (knead)
Paintwork: Hoshina Eimi
Production/Manufacturing: Good Smile Company
(C) Nagatsuki Tappei / Kadokawa / Re:Zero -Starting Life in Another World- Production Committee