Kotobukiya is releasing a figure of Rem, Subaru's faithful maid companion from Re:Zero - Starting Life in Another World, in their Cu-poche series!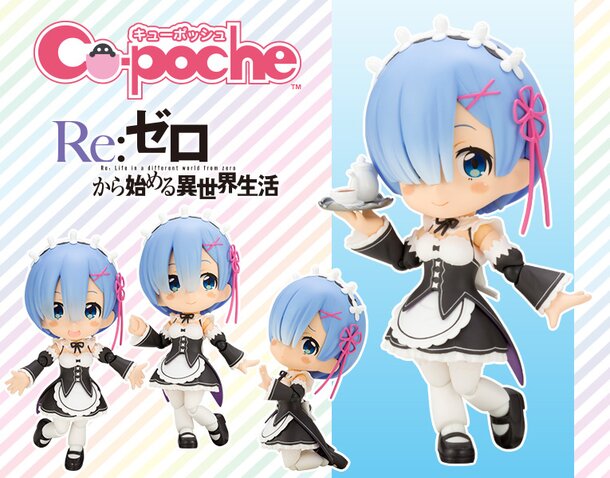 Cu-poche is a series of pocket-size articulated figures with a cute super-deformed 2:3 head-to-body ratio. They have a wide range of movement despite their small size as well as magnets in their feet for added stability. They also come with spare parts and accessories peculiar to the character to help recreate your favorite scenes and poses.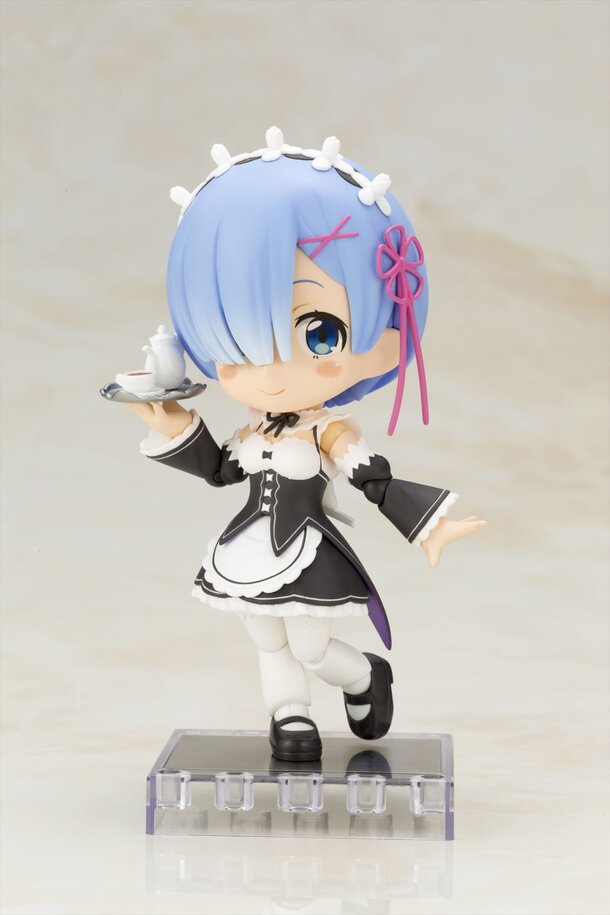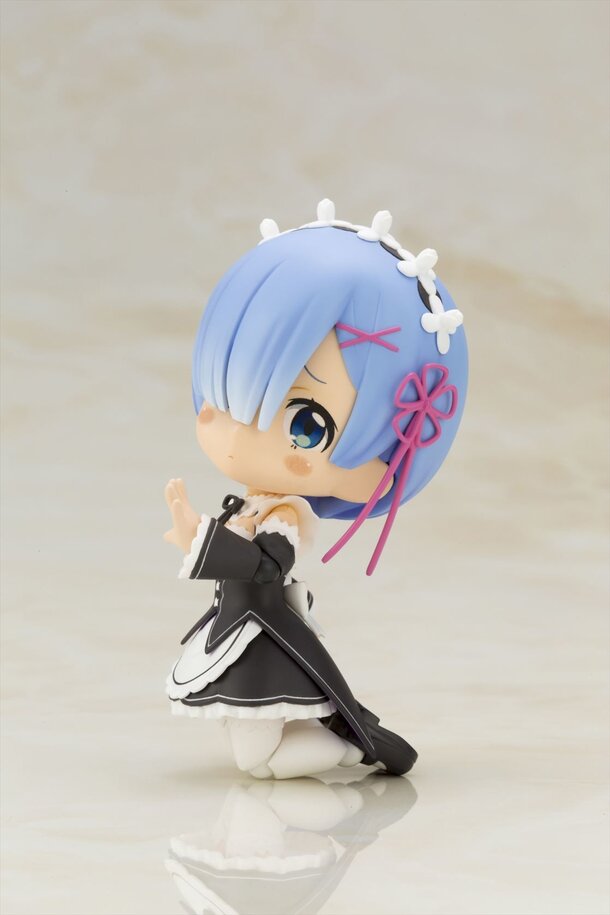 Rem comes with three facial expressions, bang parts, replacement hands, a base, a movable support set, and a tea set. She turned out unbelievably cute, don't you think?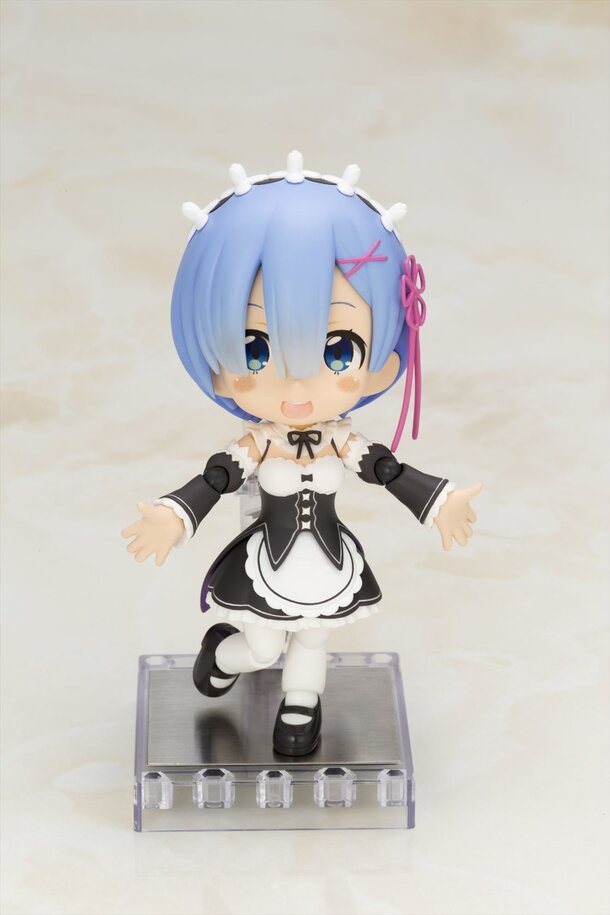 Cu-poche Rem is set to release in October and will retail for 5,400 yen. For more details, check out her product page on Kotobukiya's webshop!
(c) Nagatsuki Tappei, Kadokawa / Re:Zero Production Committee