Your chance to become an official servant to the distinguished Phantomhive house is approaching rapidly! Kotobukiya is adding Ciel Phantomhive to their charming Cu-poche figure series. This Earl of Phantomhive is specifically from Black Butler: Book of the Atlantic and is slated for a July 2017 release.
As a chibi figure and much like his series counterpart, Ciel manages to look adorable yet simultaneously regal! He looks particularly demanding with his tan outfit, golden ring, and cane.
Even if you haven't yet bought the Cu-poche figure of Sebastian Michaelis (which was released in January 2017), you'll find plenty of opportunities for expressive and telling photoshoots with Ciel's three interchangeable facial expressions and four interchangeable hands!
Finally, hidden in Ciel's feet are magnets that make a stable display on the base possible - falling over all willy nilly is unbecoming of a Phantomhive, after all.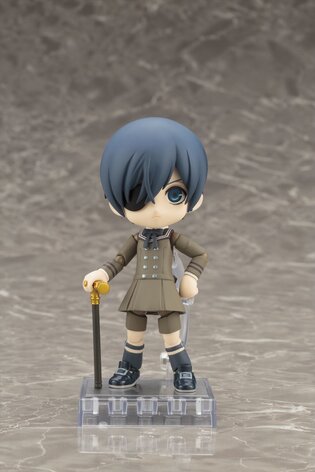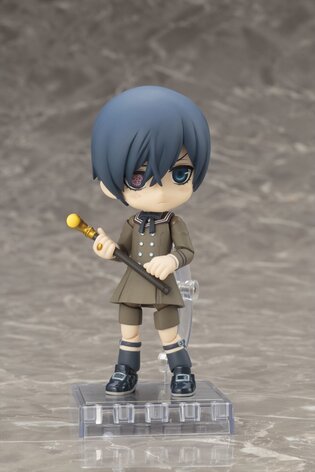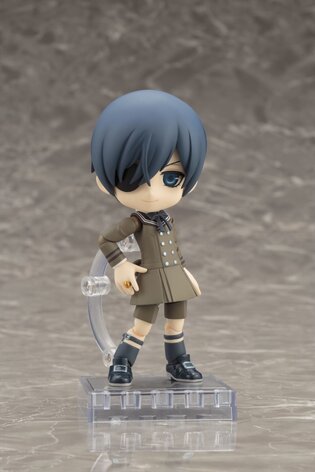 ©Yana Toboso / SQUARE ENIX, Project Atlantic