Premium Bandai has opened preorders for three new pieces of loungewear, all based off of the school uniform of Tsukino Usagi from Naoko Takeuchi's Sailor Moon~!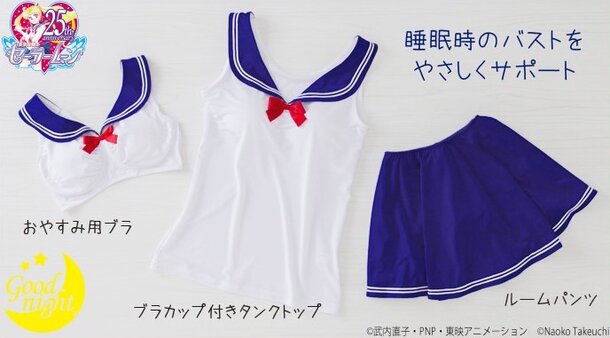 Now fans can laze about in the name of the moon with a bra, tank top, and skort! Each design is based off the uniforms from Juuban Municipal Junior High School and is ideal as both pajamas and loungewear.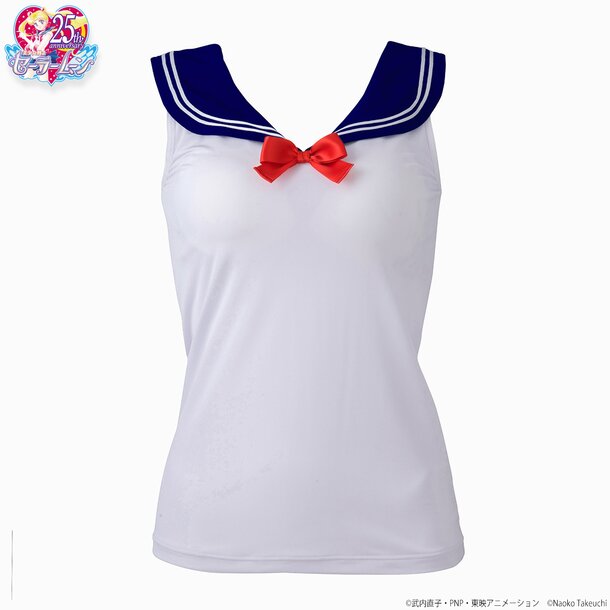 Both the tank top and the bra feature the must-have accent of the red ribbon, with the addition of the sailor collar. The soft and stretchy material means that wearers can be comfortable whether they are doing housework, stretching on the ground while reading manga, or even tossing and turning in bed from all those cliffhangers!
More importantly, the fitted tops are like actual bras in that they provide strong support in the bust area with no wire. You might feel a little stiff after lazing around all day and night, but it won't be from these cute but practical tops!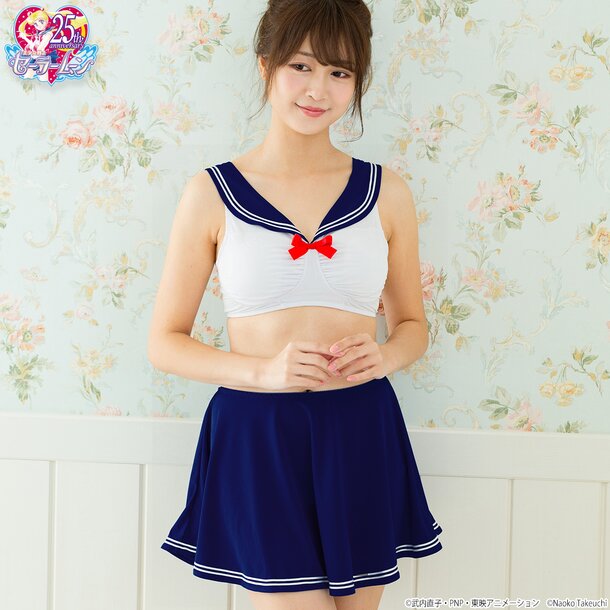 Of course, no uniform is complete without a matching skirt, or at least pants that looks like one! Made with the same material as the tops above, these pants are soft to the touch and a pleasure to move around in freely.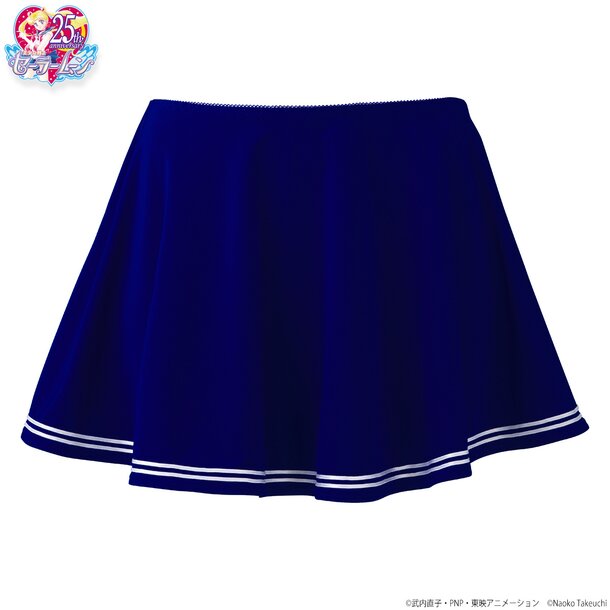 Preorders are only open until Dec. 24, so if you want to channel your inner lazy moon princess, be sure to visit Premium Bandai.
Sizes: M & L
Materials: 90% polyester, 10% polyurethane
Country of Origin: China
Preorder Deadline: Dec. 24, 2017
Release: Mar. 2018
© Naoko Takeuchi / PNP / Toei Animation