Attack on Titan is teaming up with one of Japan's most famous science museums, Miraikan, to help promote their latest interactive exhibition MOVE! into the wild life.
As part of the campaign, Eren, Levi, Armin, and Mikasa have been turned into various creatures, each of which have a few special skills of their own.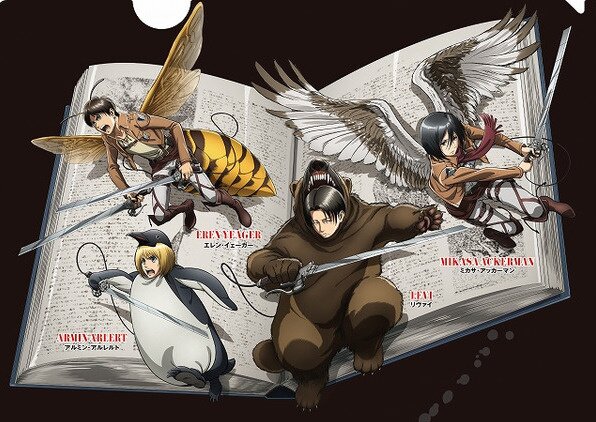 Eren has been turned into a hornet. Armed with poisonous stingers and strong jaws, hornets do not only attack larger bugs but often even raid the nests of other bees. In the illustration, Eren has been given a hornet's tail but has brought his own fearsome expressions.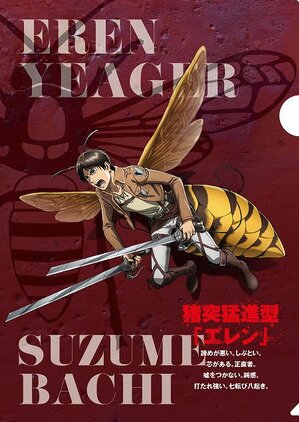 Levi appears as a wolverine. The wolverine is known for its small body coupled with strong jaws which can break the bones of its prey. Unafraid of danger, the wolverine can take down creatures 20 times its own size.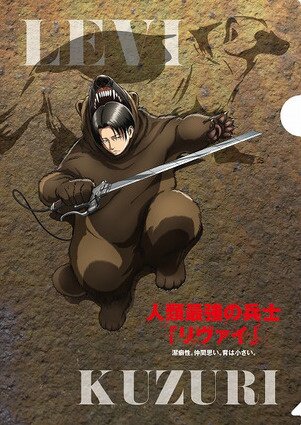 Armin has transformed into Emperor Penguin. Penguins are famed for being good swimmers, but also for being good parents!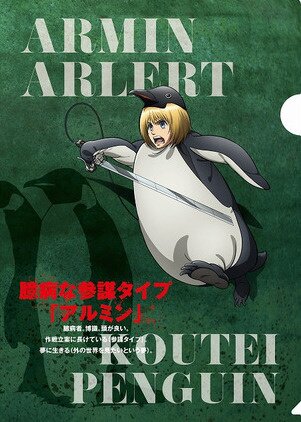 Mikasa is a resplendent osprey. Spotting their prey from the air, the osprey swoop down suddenly and capture them, just like Mikasa hot on a Titan's tail.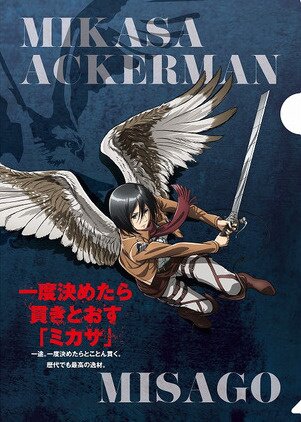 A set of five clear files is available (2000 yen, excl. tax) featuring each of the characters plus one with an illustration of all of the characters together.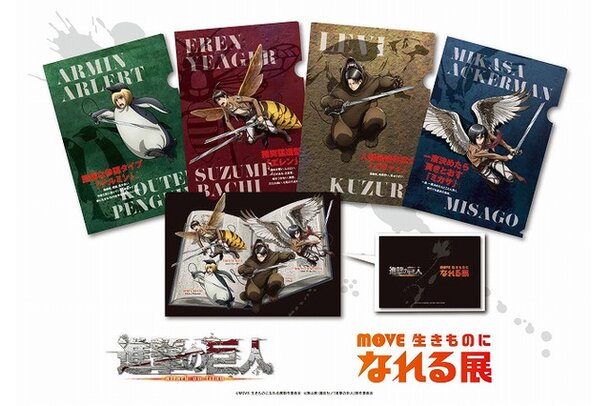 MOVE! into the wild life will take place at Miraikan, The National Museum of Emerging Science and Innovation from Nov. 29, 2017, to April 8, 2018.
(C) Isayama Hajime, Kodansha / Attack on Titan Production Committee