Tokyo's Joypolis theme park previously hosted an Attack on Titan collaboration back in the summer of 2015 but this time it's back and bigger than ever! Running from July 13 to Oct. 1, the 2017 event will present a host of new attractions as well as exclusive merchandise.
The life-size figures which proved so popular last time will be making a return and thanks to a special Twitter campaign fans have a chance to say who will get the life-size figure treatment!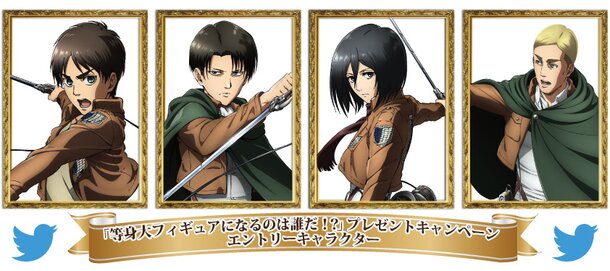 Just follow Joypolis' Twitter Account and tweet your favorite character from the four available (Eren, Levi, Mikasa, and Irvin) with the hashtags #進撃のジョイポリ and #プレキャン to nominate who you think should be this year's life-size figure. You could even win some original signed merchandise in the process.
As part of the campaign, the Attack on Titan guys have also been reimagined in cute SD illustrations wearing the Tokyo Joypolis uniforms.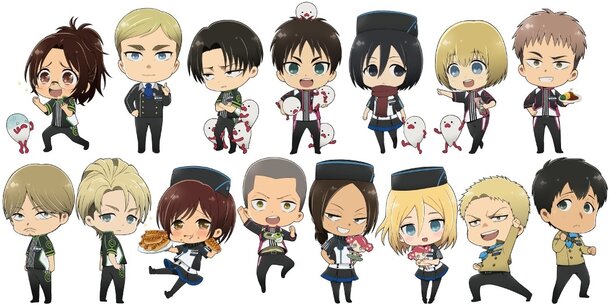 Attack on Titan in JOYPOLIS -Season 2- runs from July 13 to Oct. 1, 2017.
Full details available via the official website.