Fantasy mobile game Granblue Fantasy announced a new anime at the special event "Skyfarers' General Meeting" held on Oct. 15!
Developed and operated by Cygames, Granblue Fantasy is one of the most popular social games in Japan with as many as 14,000 registered users. The RPG features character designs by Minaba Hideo and music by Uematsu Nobuo, the two of whom also worked together on numerous titles in the Final Fantasy series.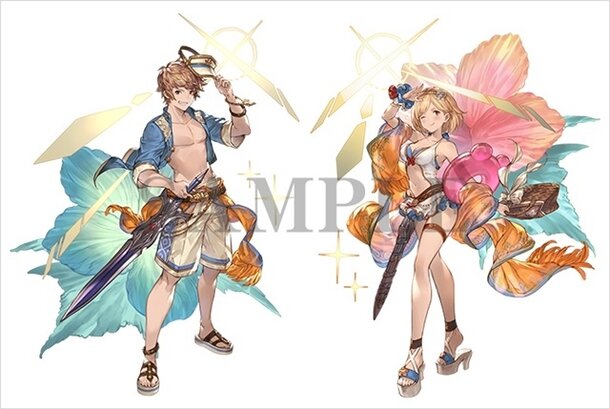 Granblue Fantasy follows a group of skyfarers - a boy named Gran, his talking lizard Vyrn, and Lyria, a blue-haired girl hunted by the empire - as they try to find their way to Estalucia, the Island of Stars in a beautiful world with floating islands.
The first season was produced by A-1 Pictures and ran for 13 episodes from April to June. No details about the upcoming series have been revealed as of yet, so be sure to look out for follow-ups coming soon!
(C) Anime Granblue Fantasy Production Committee