You've probably fantasized about being able to destroy your competition with an all powerful proton beam, but over at Daily Portal Z Kobori Tomoki has made his dreams a reality and here's how he did it!
Inspired by such classics as Nausicaa and and Hideaki Anno's Shin Godzilla ( Godzilla Resurgence ) Kobori made his very own proton beam out of ordinary household materials!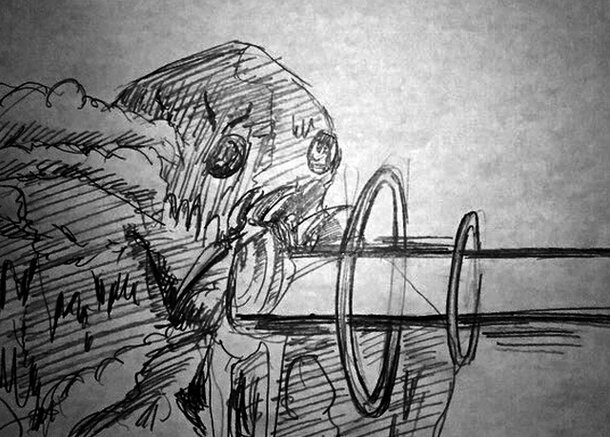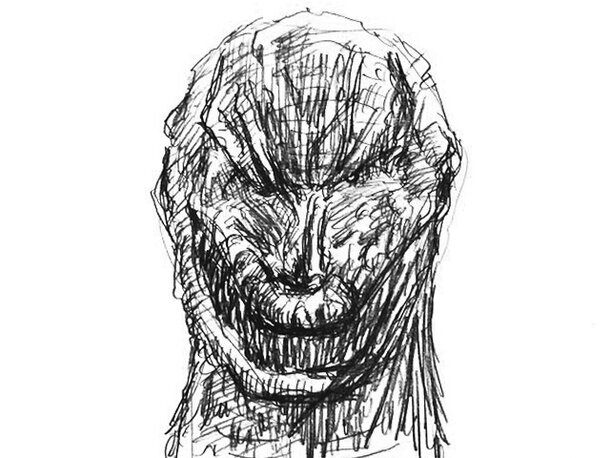 First of all, he took a look at how figure makers did it.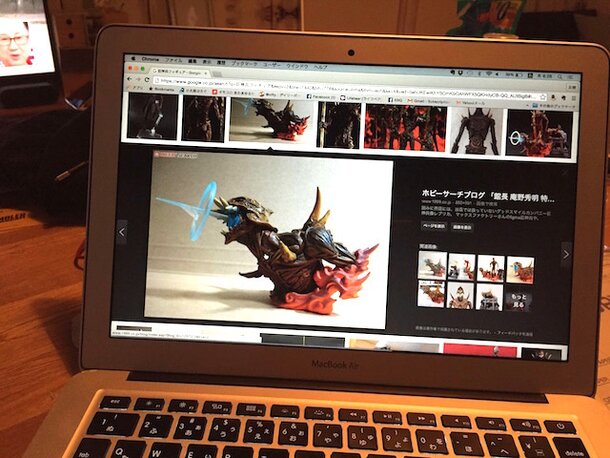 His biggest problem was how to make the energy rings. The first thing he thought of were the kind of rings you use for supporting flowers.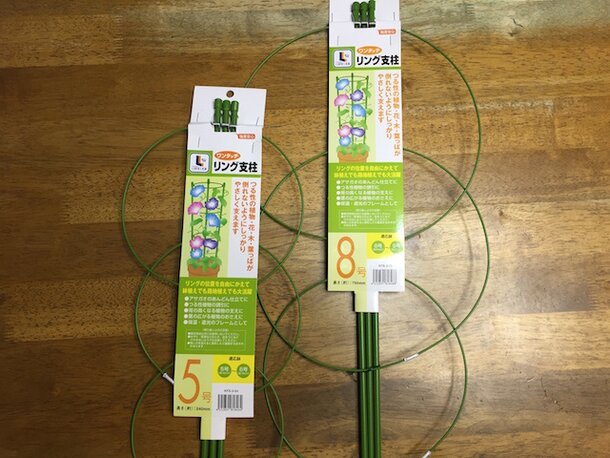 Kobori was feeling very pleased with himself at this point. He painted a clear acrylic pole and the rings blue before putting them together.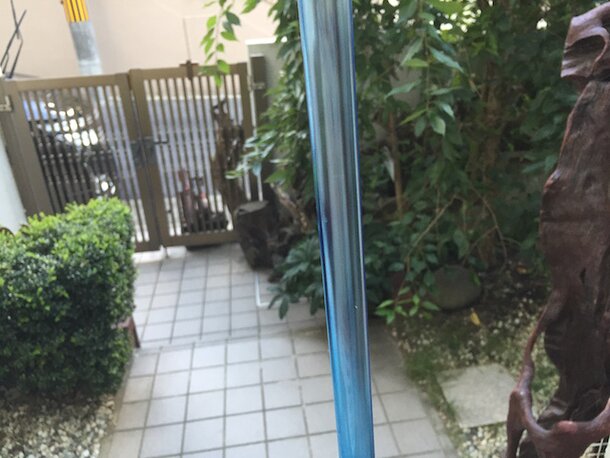 Unfortunately it didn't quite work. The rings just didn't look like proton energy at all!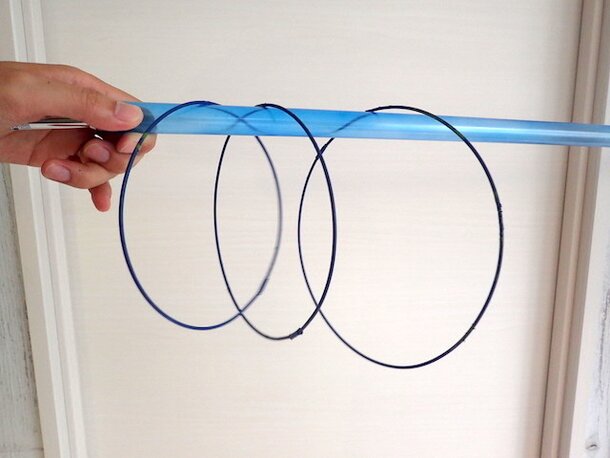 Bye bye rings... Oh well.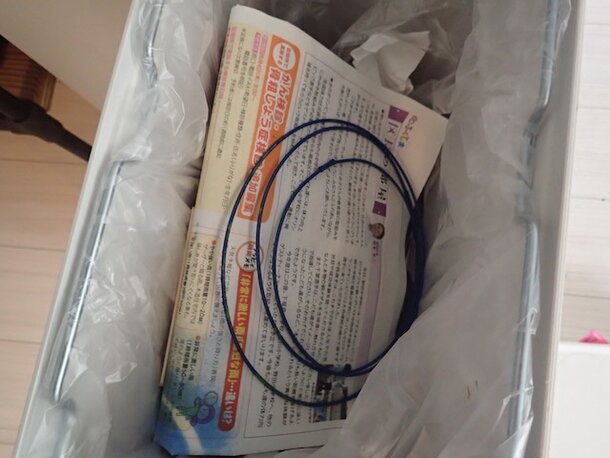 Then he decided on acrylic rings instead, painting them blue and attaching them to the pipe.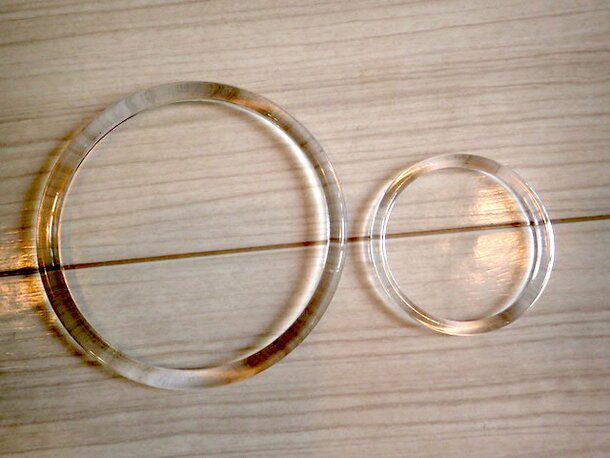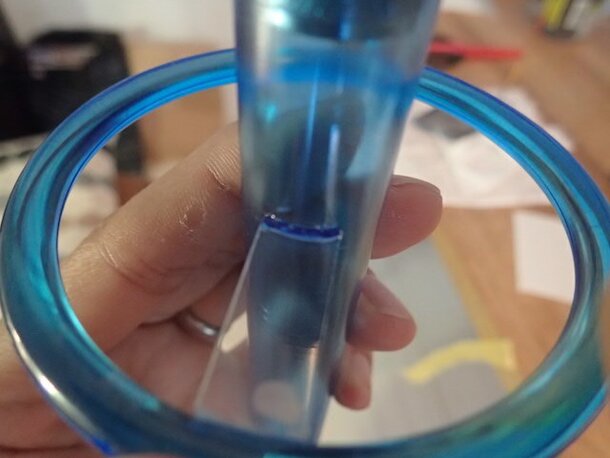 He then attached a small LED light to the end...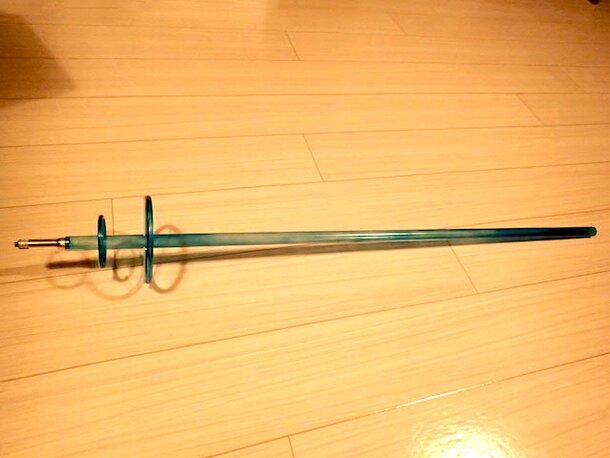 And now he was ready to fire!
Wow - that is definitely a proton beam!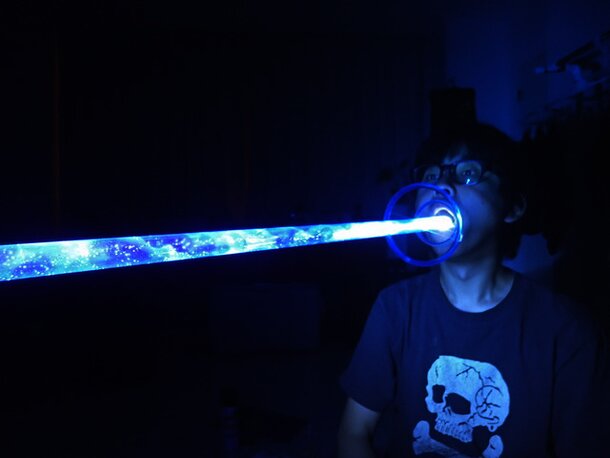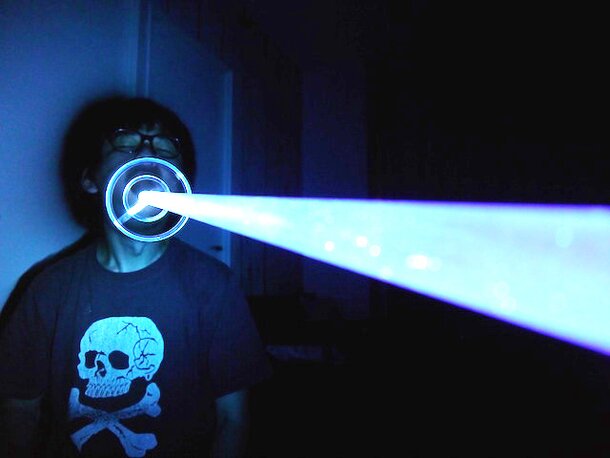 Kobori then proceeded to destroy his house with his proton beam. Bye bye freezer!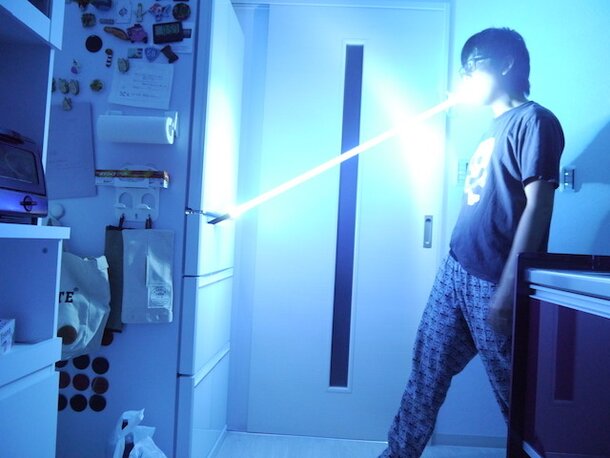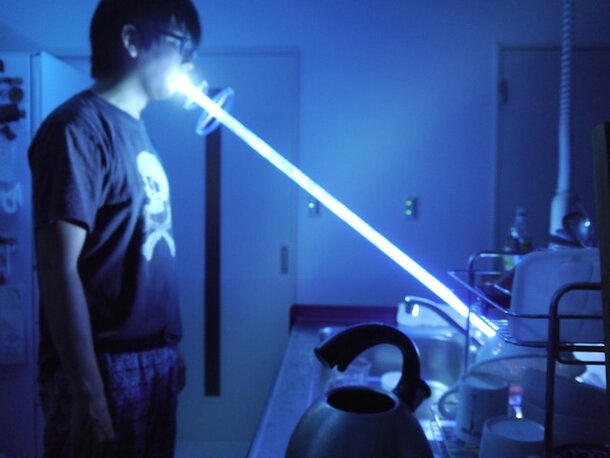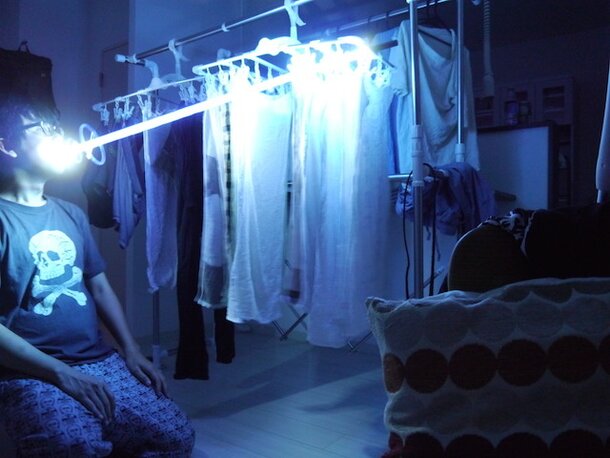 Guess we don't need the washing machine now either.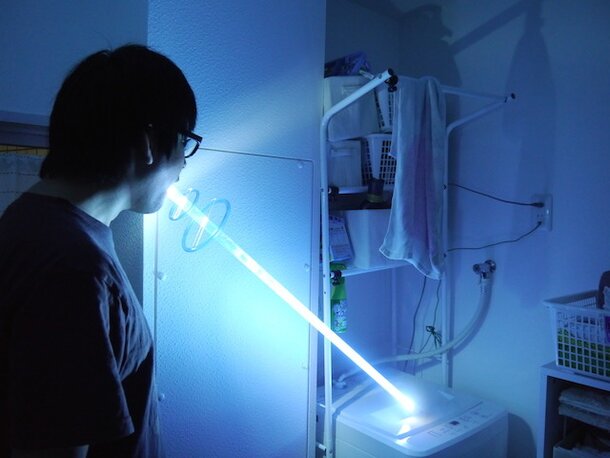 Or a tooth brush... Now we have a fancy proton beam mouth!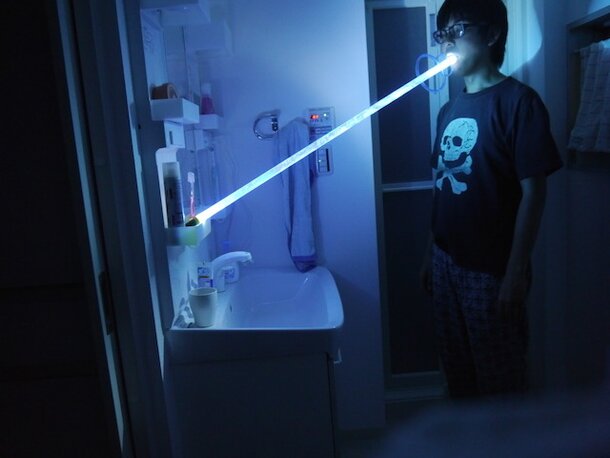 Looks pretty cool, right? But Kobori thought it could be even cooler.
He took some yellow pipes, bent them into shape and attached them to the beam.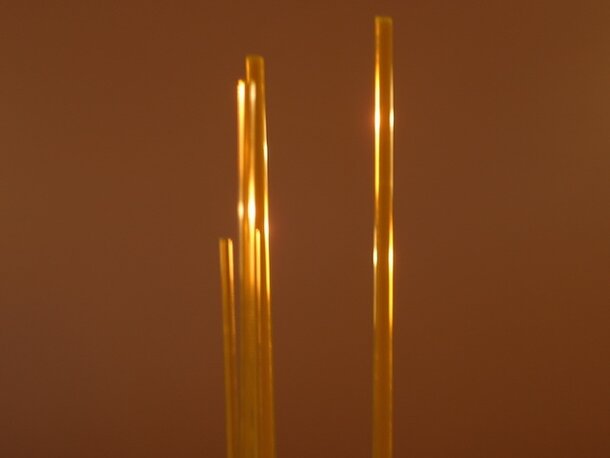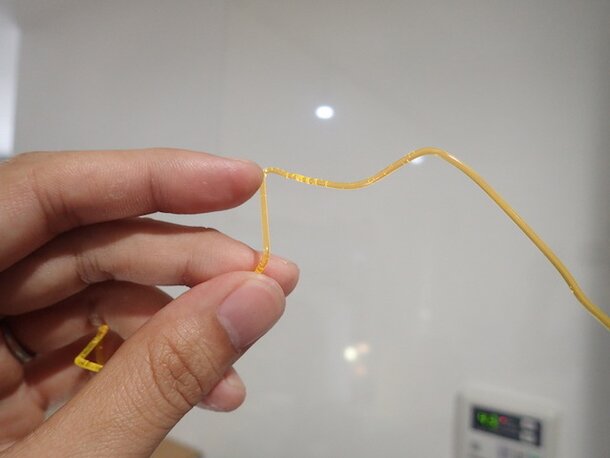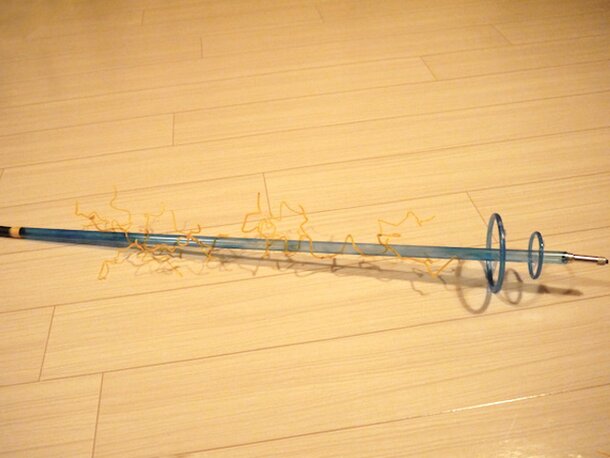 It might not look like much just lying on the ground but just look at it now!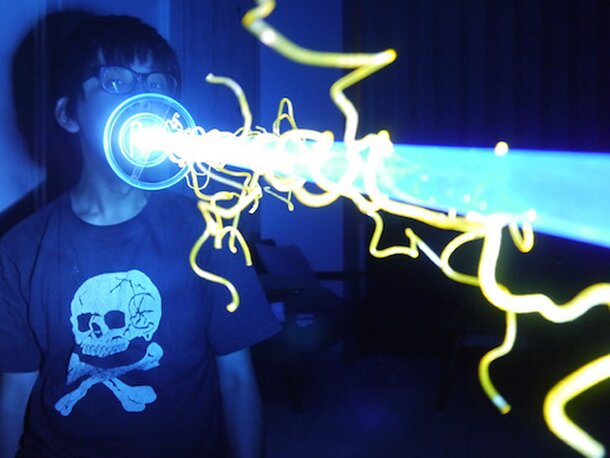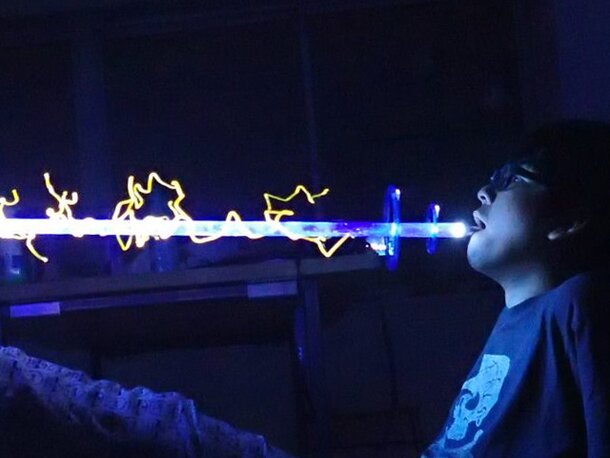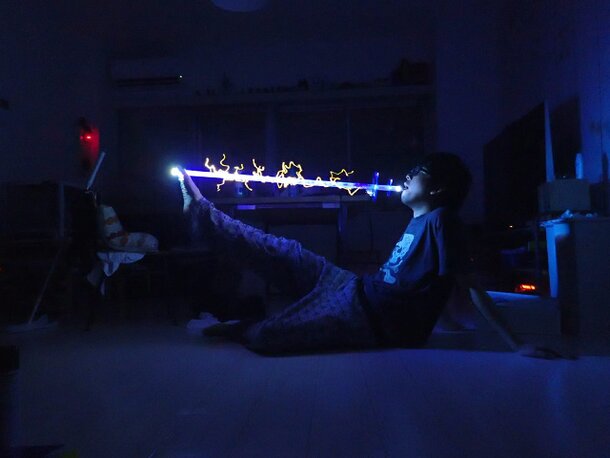 Isn't amazing what a person can accomplish with an active imagination and some tools? You can find plenty more creative adventures like this in English over at Daily Portal Z!