Popular smartphone game Cocktail Prince has broken the 150,000 registrations threshold but they aren't just going to celebrate by kicking back with a drink - they've announced a special campaign to help see them through to 200,000!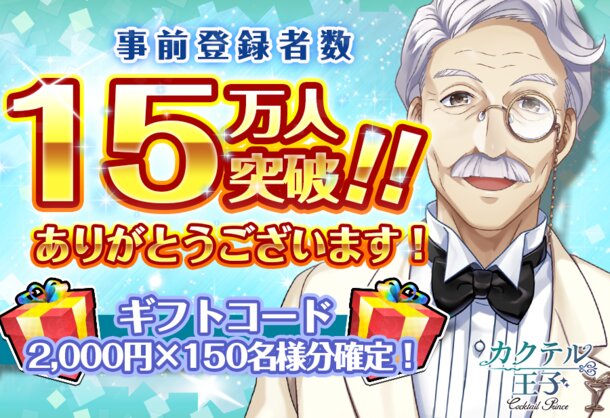 As a special thank you for helping to break 150,000 users, Cocktail Prince is giving away 2000 yen gift codes to 150 customers selected at random. When they reach 200,000, they'll be giving away another 200 codes!
They'll also be running another campaign via Twitter. When you give a present to your favorite in game character you'll get a present in return thanks to the "Making Love!! Campaign".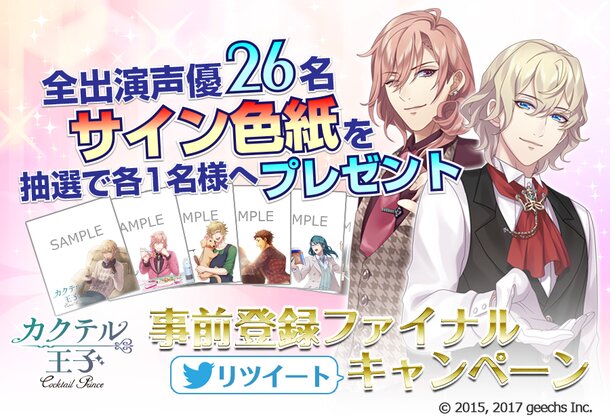 You could also get your hands on a signed card when you retweet the relevant Tweets from the official Twitter account.