Q-pot CAFE. is transporting visitors to the world of Sailor Moon through its latest magical collaboration! The Tokyo location will feature a Sailor Moon-themed menu along with some must-have limited edition goods until Aug. 20.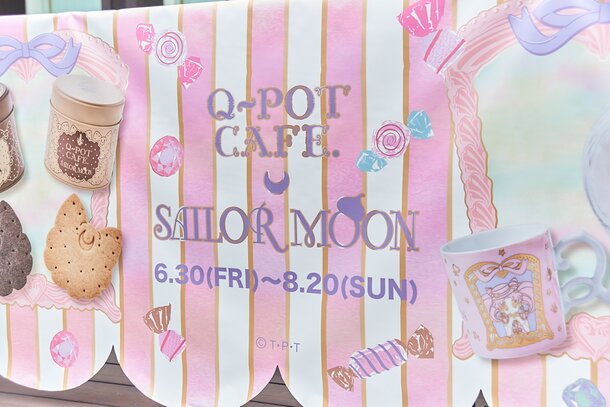 There are 2 menus being prepared: an early one lasting until July 25, and a later one running from July 26 until Aug. 20. The current menu includes the Sweet Crisis Moon Cake, Sweet Melty Dream Mirror Plate, Twinkle Parfait, Kaleido Moon Soda, and Dead Moons Amazon Cocktail. The later menu will feature a Silver Crystal Tart Plate and Sucre de Rêve Cake in addition to the parfait, soda, and cocktail.
Each item is as beautiful as their names would have you suspect~ You can see the gorgeous Sucre de Rêve Cake below as an example, designed to capture Pegasus' magical world! This cake is sweet and refreshing with chocolate, green apple jelly, and cream with kiwi and mangos.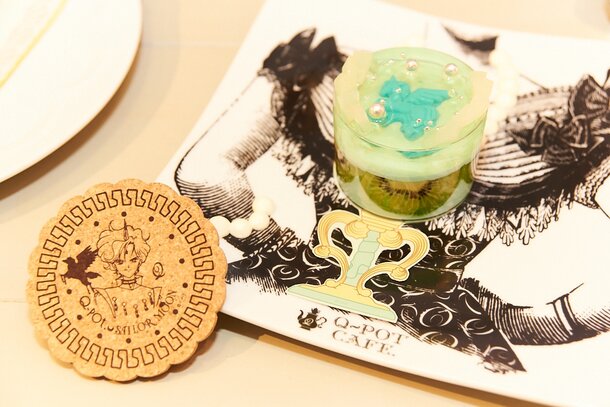 The whole menu is packed with magic and sweet flavors!
Twinkle Parfait (2,500 yen)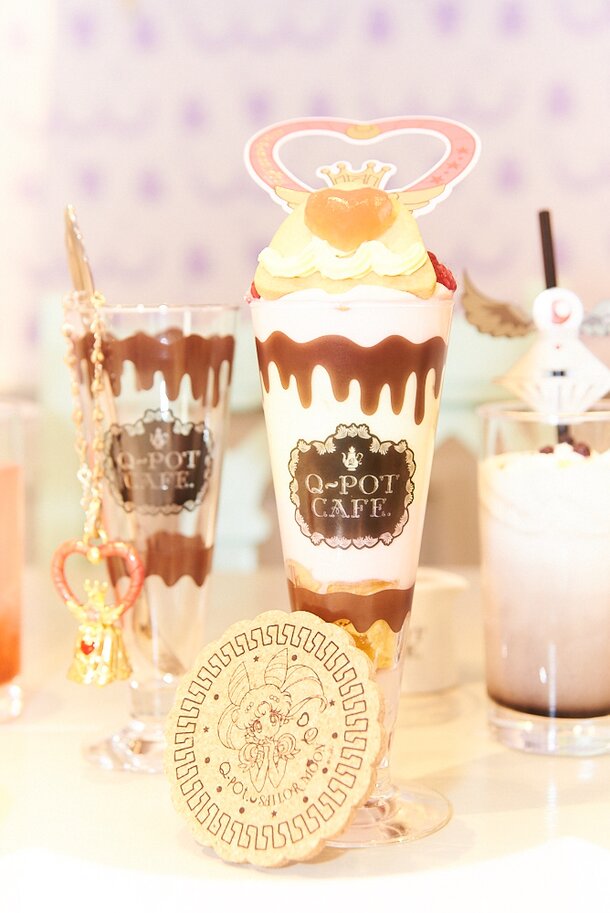 Kaleido Moon Soda (available in set)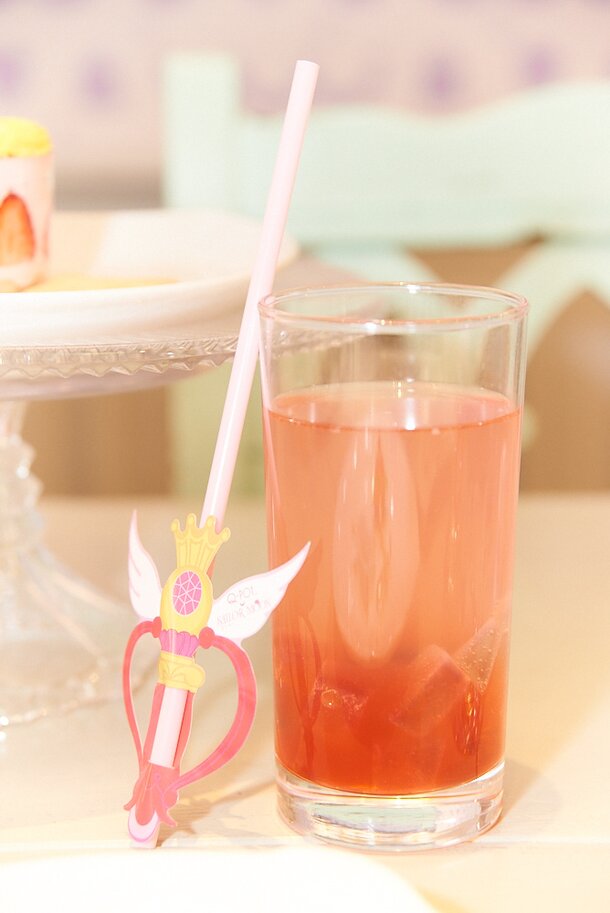 Dead Moons Amazon Cocktail (available in set)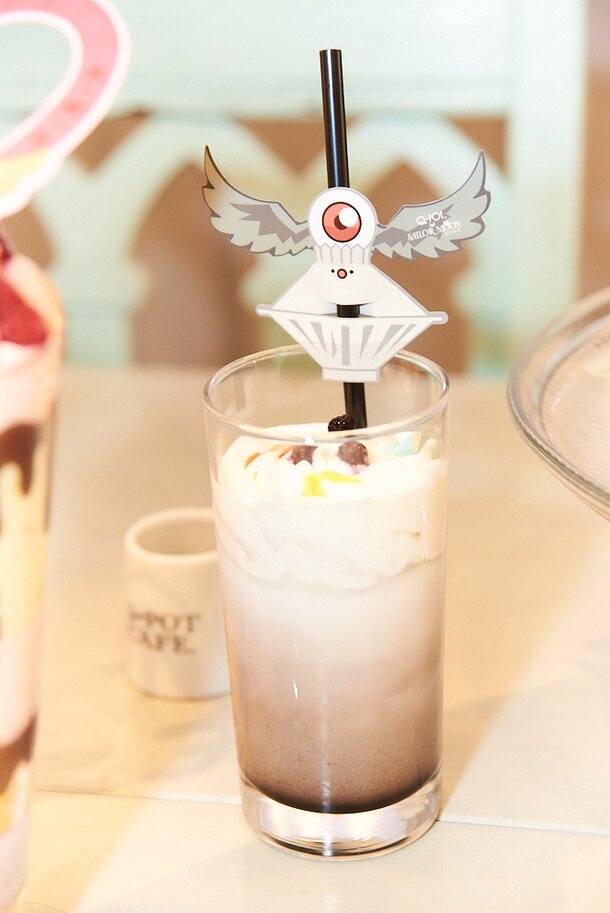 Silver Crystal Tart Plate (3,900 yen)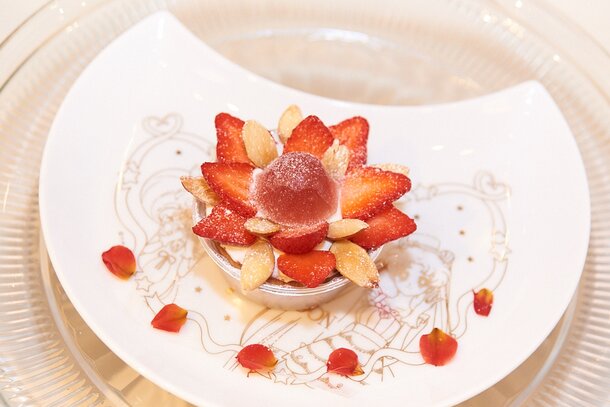 Sweet Crisis Moon Cake (3,900 yen)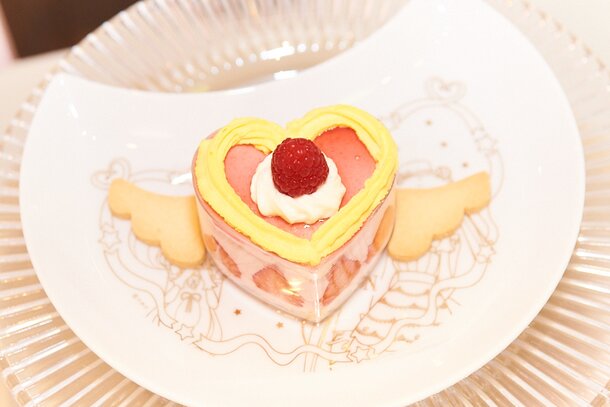 If you head over to the Q-pot. shops, you'll also able to get their hands on special limited edition goods that would make even the Pretty Guardians swoon! The lineup includes a Sweet Dream Strawberry Mug Cup featuring a beautiful illustration of Chibiusa and Stallion Rêve Gummi Candy in a breathtaking jar in addition to tote bags, towels, clear files, canned biscuits, and accessories.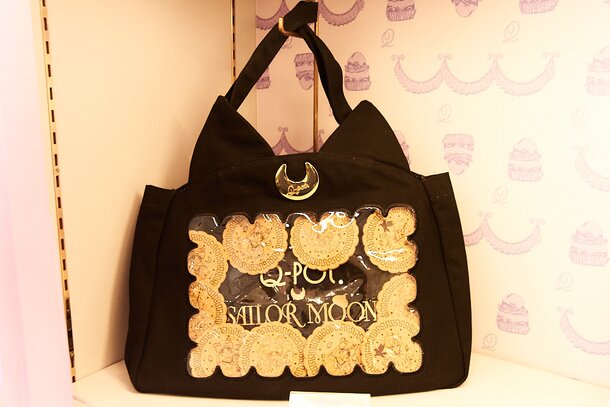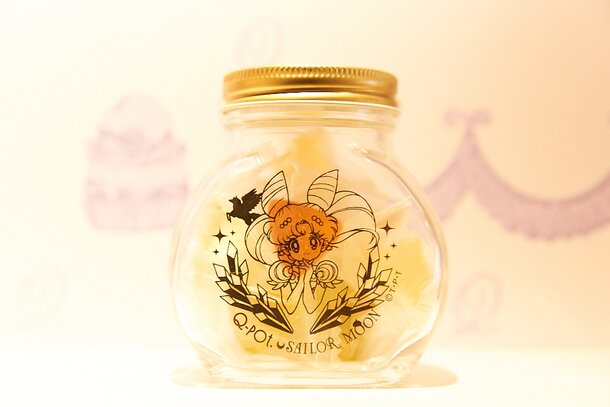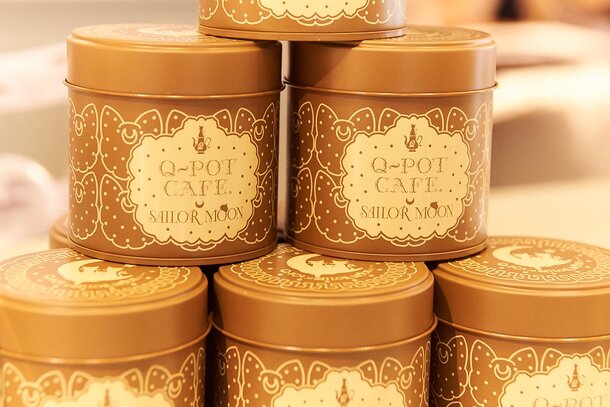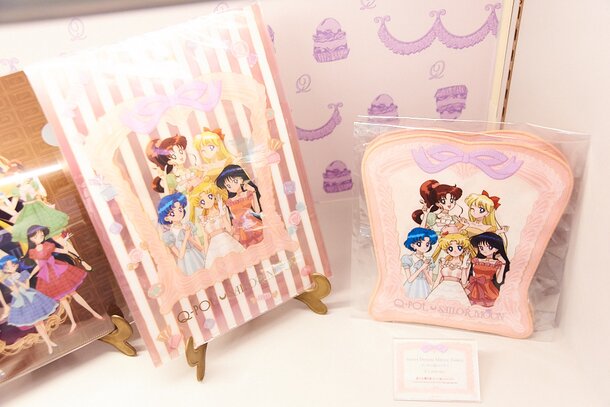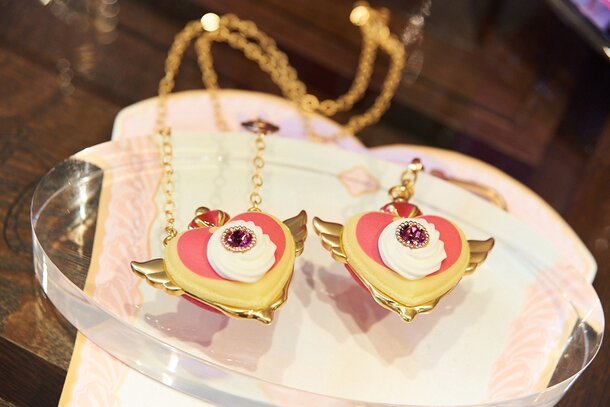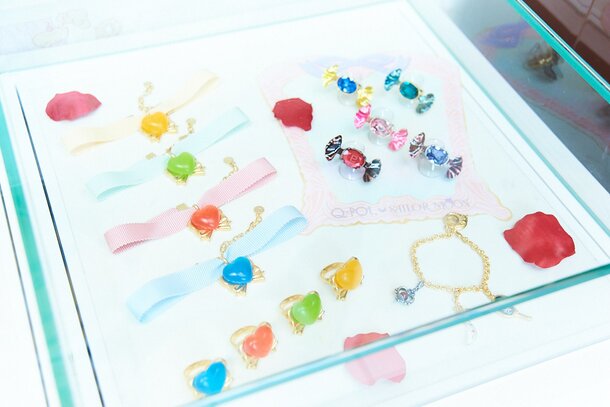 For each 15,000 yen you spend you can also get your hands on either 1 of 3 metal badges, and for each 45,000 yen, you'll receive a stunning set of 10 postcards with a case featuring illustrations of each Pretty Guardian. There's only a limited number of these novelty goods, so make sure to get in quick.
Reservations are required, and you can learn more and apply through the official link below!
Collab Details
Location: Q-pot CAFE. Tokyo
Address: 3-10-2 Kita Aoyama, Minato-ku, Tokyo 107-0061
Dates: 6/30/2017 - 8/20/2017
Event Hours: 11:30 am ~ 7:40 pm
Phone Number: 03-6427-2626
Q-pot CAFE. Site: http://www.Q-pot.jp/shop/cafe/
Q-pot. Harajuku Flagship Store
Address: 3-7-11 Kita-Aoyama, Minato-ku Tokyo 107-0061