Stylish mugs with lids featuring illustrations of your favorite Uta no☆Prince-sama♪ Maji Love Legend Star characters by Sakurai will be going on sale in October! The lineup includes a whopping 18 different idols from ST☆RISH, QUARTET NIGHT, and HE★VENS.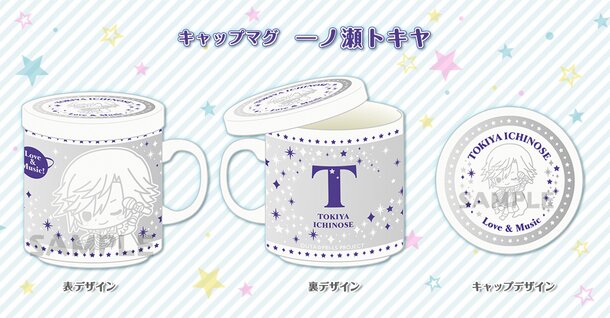 Each has a sparkly, silver design with details in their respective character colors that's perfect for this eye-catching cast, and the lid will keep any hot drinks from getting cold!~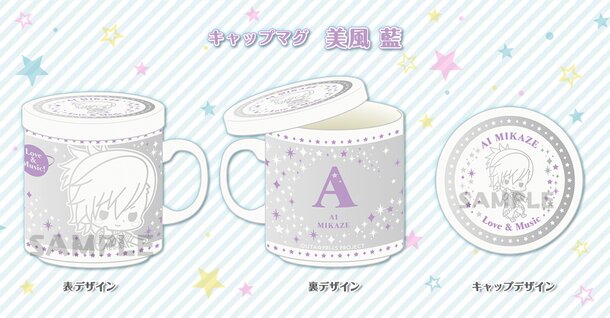 Lineup
・Ittoki Otoya
・Hijirikawa Masato
・Shinomiya Natsuki
・Tokiya Ichinose
・Jinguji Ren
・Kurusu Shou
・Aijima Seshiru
・Kotobuki Reiji
・Kurosaki Ranmaru
・Mikaze Ai
・Camus
・Otori Eiichi
・Sumeragi Kira
・Mikado Nagi
・Otori Eiji
・Van Kiryuin
・Hyuga Yamato
・Amakusa Shion
For now these will only be available in Kotobukiya stores, but here's hoping there'll be a way for fans overseas to get their hands on them, too!
===================================
【Product Details】
・Name: Uta no☆Prince-sama♪ Maji Love Legend Star Mug w/ Lid
・Size: D80mm, H90mm
・Price: 1,600 yen each (before tax) / 1,728 yen (after tax)
・Release Date: Oct. 2017
===================================