Character commercials will be airing over the next 5 weeks for the upcoming anime DARLING in the FRANXX! The first of these aired on the night of Sept. 13 during the rebroadcast of Gurren Lagann, and it featured characters Hiro and Zero Two, as well as their mech FRANXX, the Strelizia. This original anime is bringing together the powerhouses of Trigger ( Kill la Kill, Little Witch Academia) and A-1 Pictures ( THE iDOLM@STER series).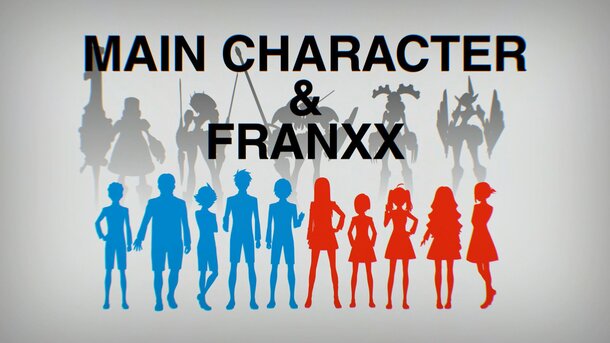 The first of the pair that was featured was Code:016, Hiro. It included character art, as well as a number of key phrases like "a bird that can't fly" "a past of being called a prodigy," and "leftover pilot," as well as lines like, "I'm good at giving names," "There's no place for me here" and "A bird that can't fly has nowhere to go."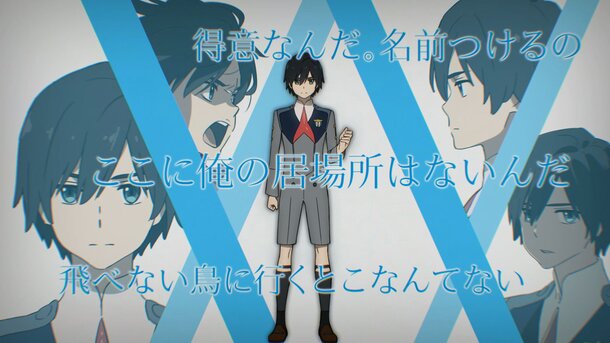 Following him is Code:002, Zero Two. Following key phrases like "red suit," "partner killer," and "elite pilot," there were what seemed to be responses to Hiro's lines including, "A place to belong is something you create yourself," "I might take some interest in you," and "Is there a need to give names to things?".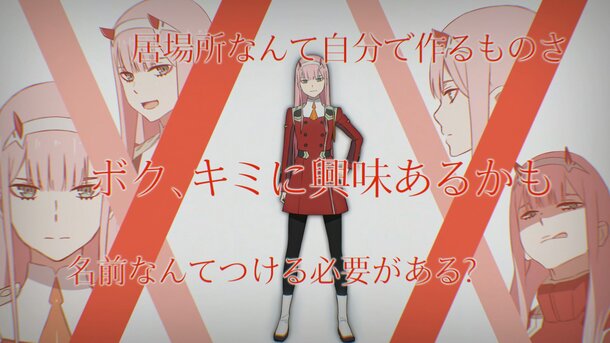 Their FRANXX, the Stralizia, also appeared, and finally seeing it has us even more excited to learn more about this anime!
The 2nd of these commercials will air on the night of Sept. 20, again during the Gurren Lagann rebroadcast.
(C) DARLING in the FRANXX Production Committee