Pokémon is teaming up with luggage brand gowell to create a brand new "Pokémon Travel" collection of bags and accessories!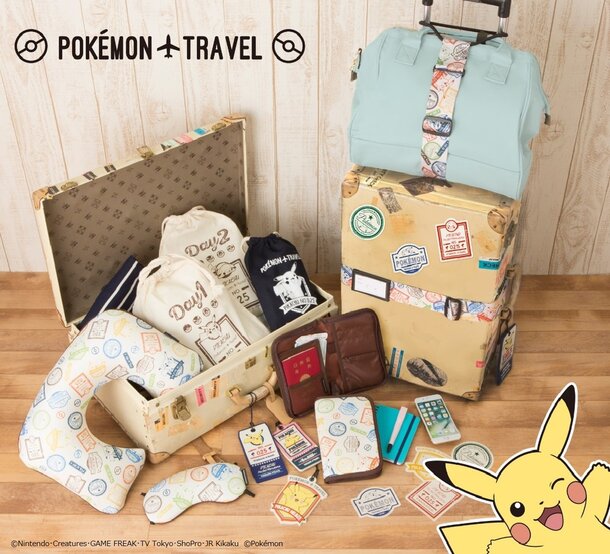 The Pokémon Travel collection is perfect for jet setting fans of the popular series and has been designed to provide a style that's both cute and elegant as well as convenient for overseas travellers.
There are eight items in the collection so far:
Pokémon bag belts - 1,200 yen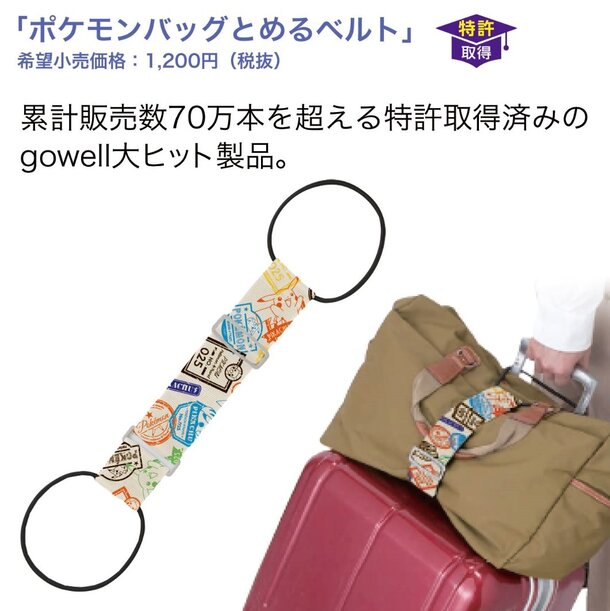 Keep your bags together with a colorful Pokémon strap.
Pokémon suitcase belts - 1,800 yen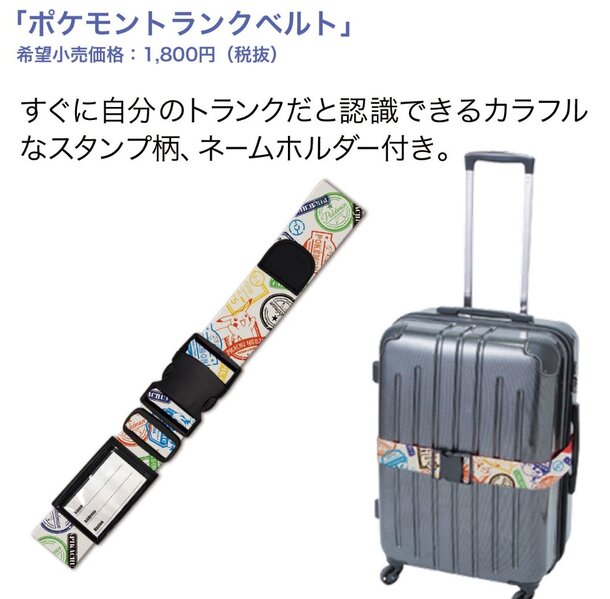 Spot your case with ease by wrapping a colorful Pokémon belt around it.
Pokémon eye masks 1000 yen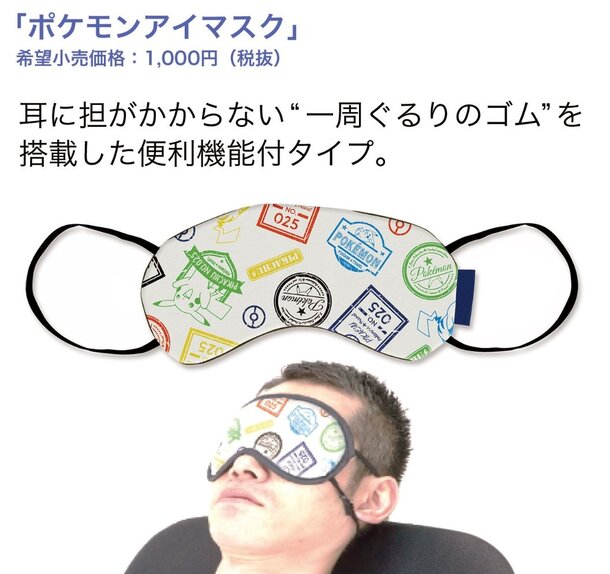 Catch a few zzz with a Pokémon eye mask!
Pokémon neck pillow 2000 yen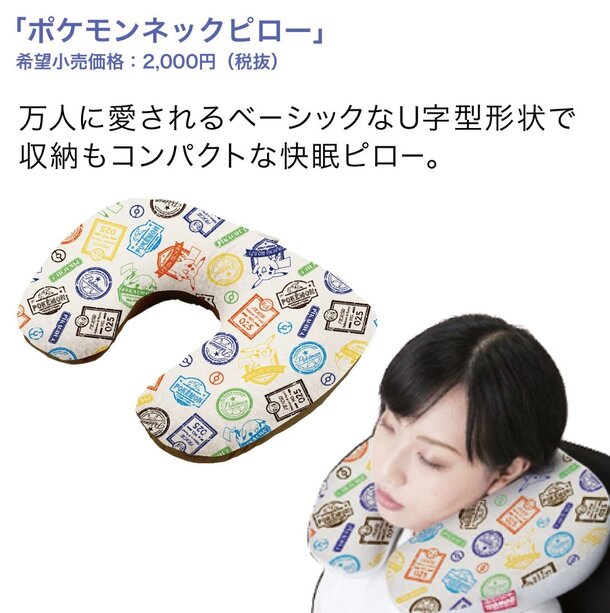 Keep yourself comfy with a stylish Pokémon neck pillow - compact size perfect for travel!
Pokémon travel case 2,300 yen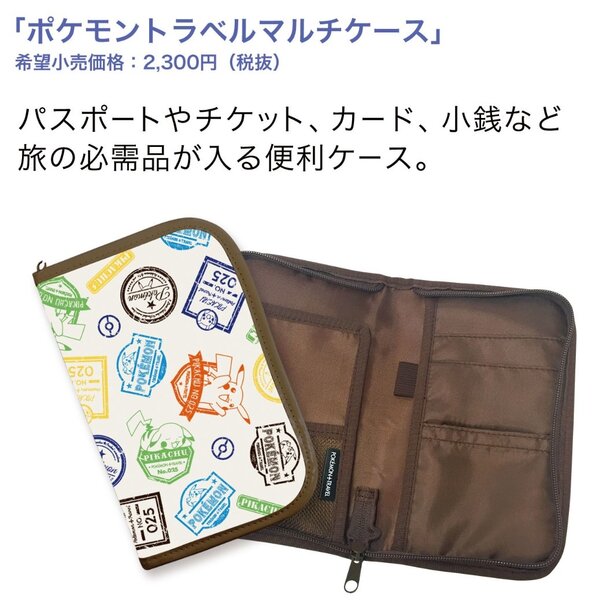 Keep yourself organised by storing your passport, tickets, cards, and currency in a handy Pokémon travel case.
Pokémon travel pouches (set of three) 1200 yen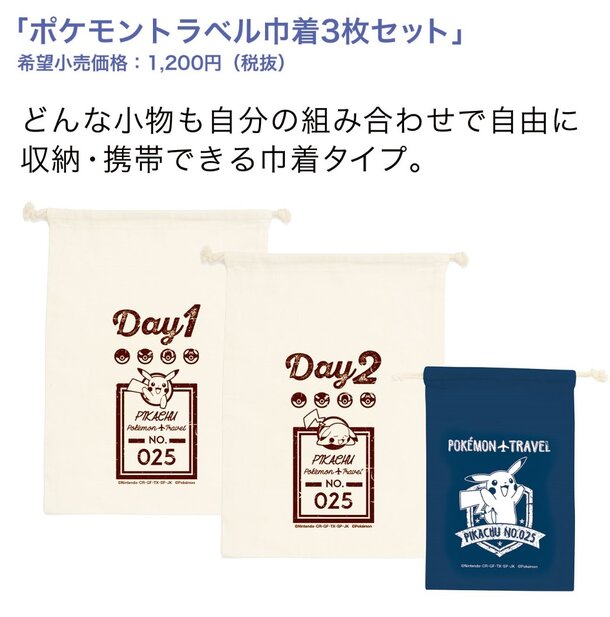 Perfect for your smaller items, each of the cloth bags has a cute travel themed design.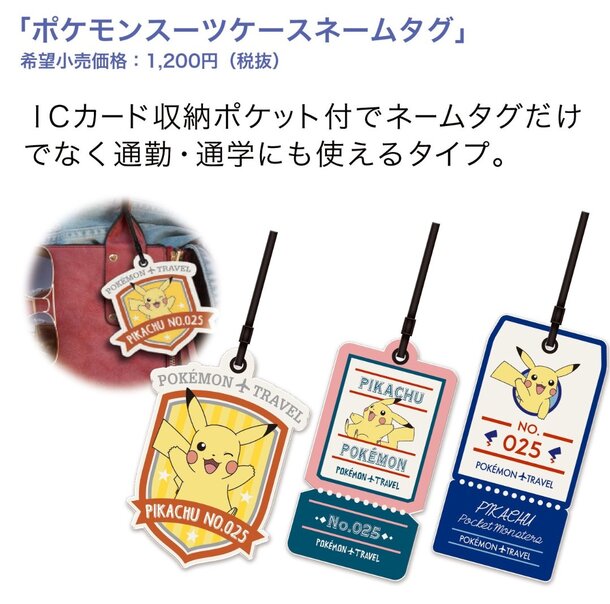 Handy luggage tags have a pocket for your travel cards.
Pokémon suitcase stickers (four different designs) 300 yen each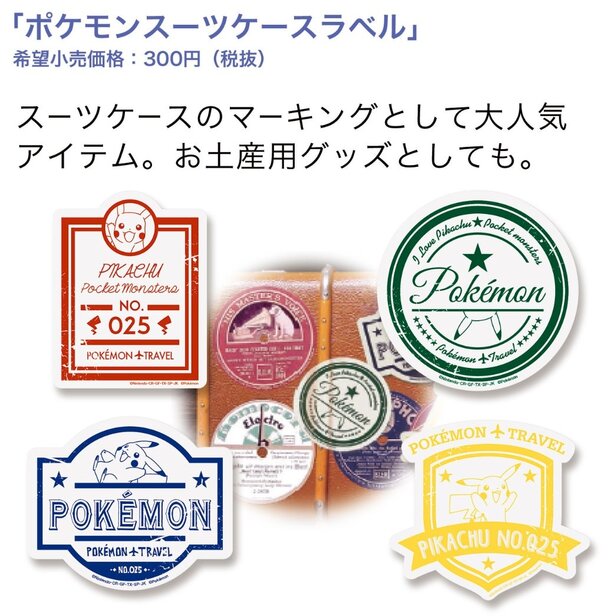 Decorate your case with a selection of travel themed Pokémon stickers.
The Pokémon luggage will be available from airports throughout Japan, department stores, luggage stores, general stores and online from late April 2017!