Known for its range of unique and stylish glasses, one of Zoff's most popular products are PC glasses, or computer glasses. Unlike regular glasses, these are specifically designed to protect your eyes from the strong blue lights used with electronic devices like computers, gaming devices, and smartphones.
Their latest release has even more going for them than just making screens less harsh for your eyes: they're all collaborative Pokémon designs! The lineup consists of 6 iconic Pokémon: Pikachu, Gengar, Eevee, Mewtwo, and Charizard, each costing 3,900 yen. Not to mention, anyone can enjoy these stylish glasses due to its size, which has been designed to be both adult and child-friendly. Each pair also comes with a matching microfiber cloth and carrying case. Check out the designs below!
The first is (of course) Pikachu! These glasses have a black frame and feature an adorable Pikachu and Pokéball print on either side in yellow.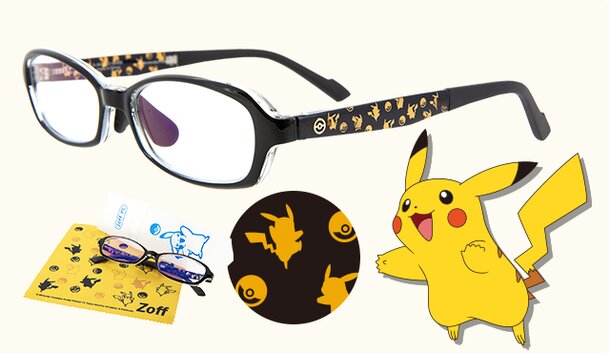 Next up is one of the most popular ghost-type Pokémon - Gengar! In keeping with Gengar's design, these have a dark purple frame and a bright purple section for the Gengar print on the sides.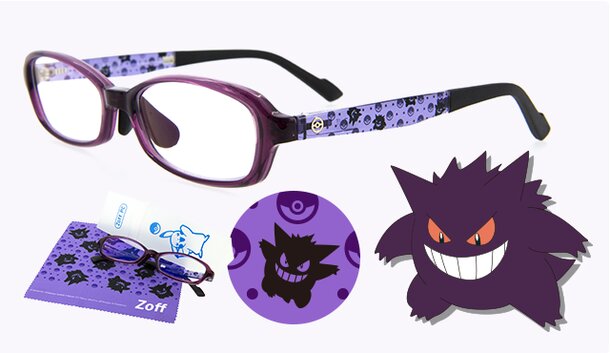 The Eevee glasses fit this adorable Pokémon's soft and sweet aesthetic with a brown frame and candy-sweet pink sections on the temples!
Unlike Eevee's cute nature, Mewtwo is dark and mysterious, so the Mewtwo version has a deep blue frame and serious-looking print!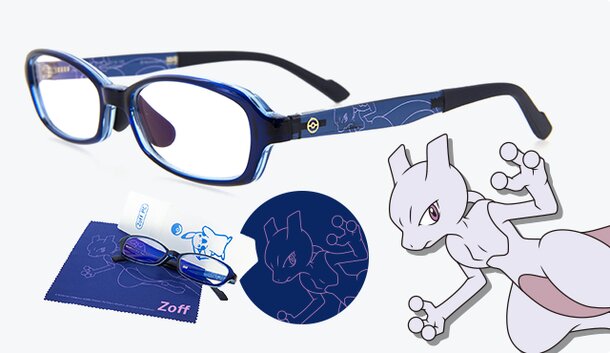 Last is Charizard! Anything but red for the frames would be outrageous, and this Pokémon looks as cool as ever in the simple pattern.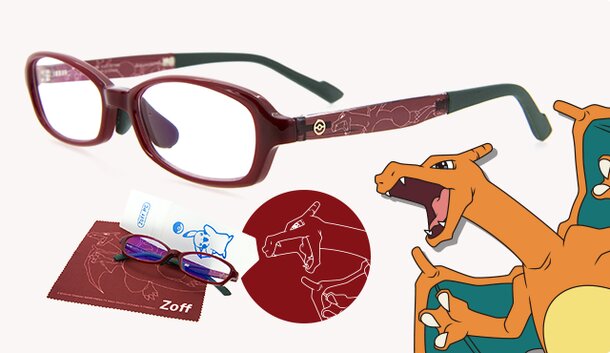 There's nothing better than a sweet collab that's also functional! Here's the big question, though: Which one will you choose?!