On Jan. 13, Cheero began sales for a Pokémon retractable USB cable - the "Cheero 2 in 1 Retractable USB Cable with Lightning & Micro USB Pokémon Ver. 70cm."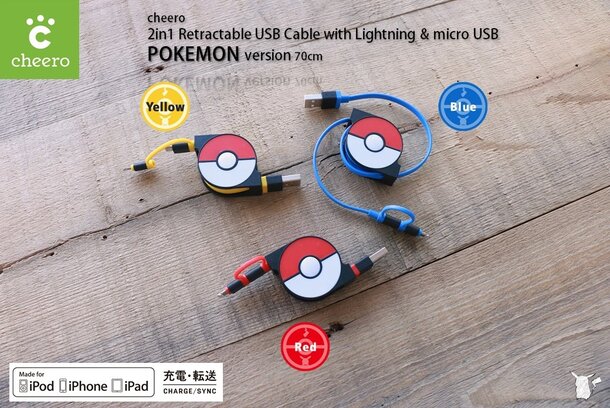 Cheero has become a familiar name thanks to their Danboard-themed external batteries, and now it seems like even more collaborations are set to follow beginning with this latest Pokémon-inspired cable. An officially licensed Pokémon item, the cable takes the form of the Poké Ball and is available in red, blue, or yellow. Pokémon Go players can pick their own team colors!
Limited edition introductory pricing!
As a special launch celebration, 300 of the cables will be available for 1,580 yen, so make sure you get your order in early!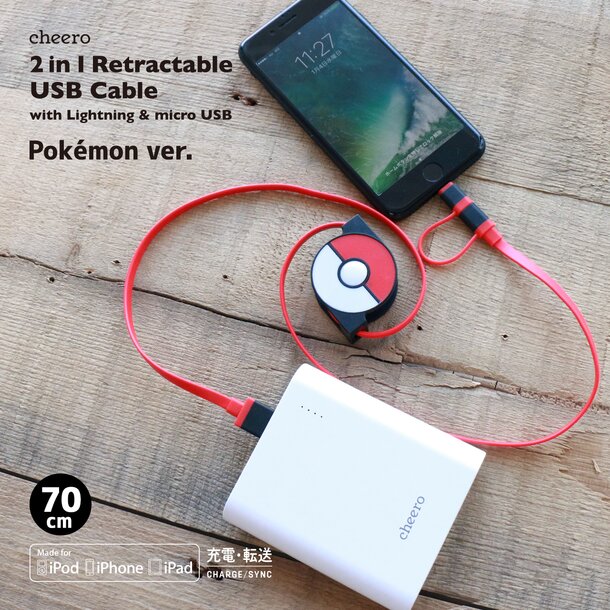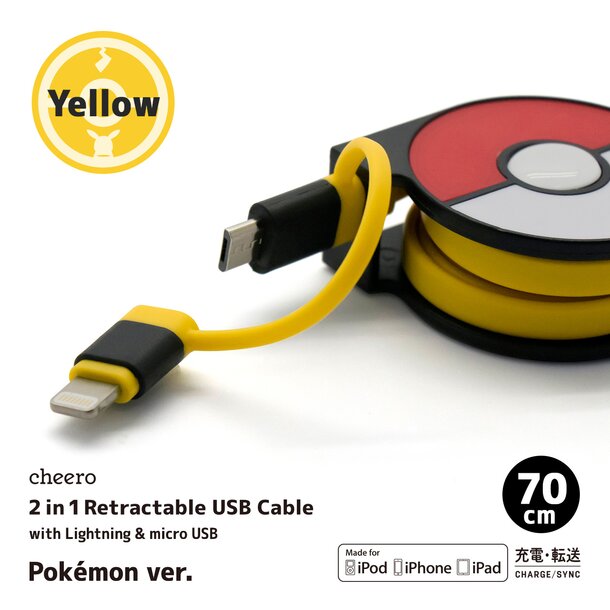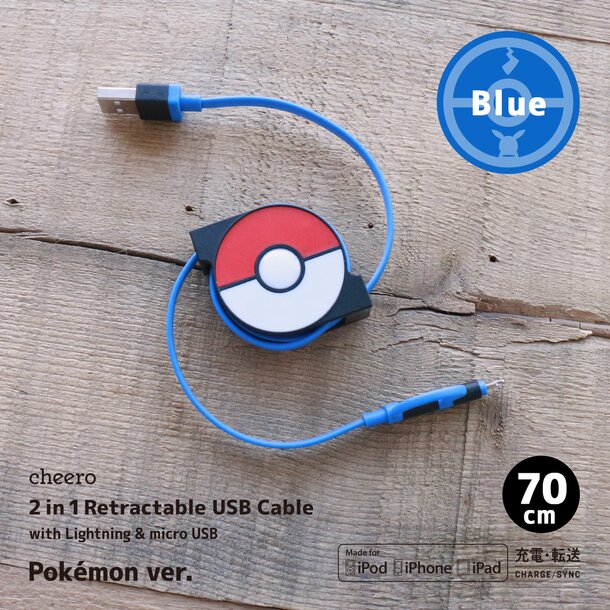 Product Details
Release Date: Jan. 13 at noon
Available Through: Amazon, physical stores
Direct Sales Price: ¥1,780 (including tax and shipping) from Amazon (300 pieces available at special introductory price of ¥1,580 yen)
**********************************************
**Specifications**
**************************************************
Name: Cheero 2 in 1 Retractable USB Cable with Lightning & Micro USB Pokémon Ver. 70cm
Model Number: CHE-245
Dimensions (approx.):
 - Rolled up: 118 x 40 x 21 mm
 - Fully extended: 700 x 40 x 21 mm
Weight: approx. 30g
Compatible Devices:
 - iPhone, iPod, iPad
 - Smartphones/tablets compatible with micro USB
 - Wi-Fi routers