There's still a while to go until the Gintama live action film's summer premiere, but the anticipation has reached peak levels again with these newly released behind-the-scenes photos!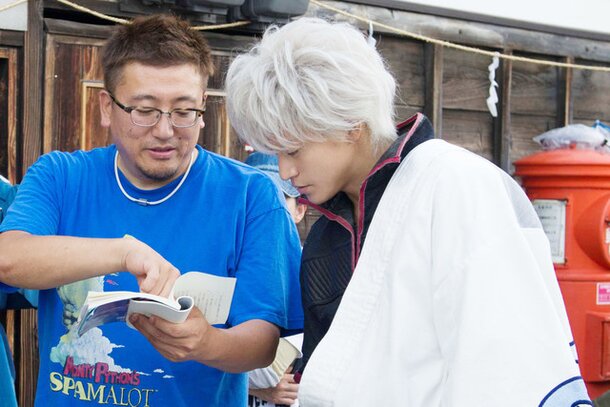 Although Gintama has been steadily revealing character visuals, this is everyone's first time seeing what it was like on set. Shot in Aug. 2016, these photos reveal the main setting, red-light district Kabuki District, brought to life along with Gin-san (Oguri Shun), Kagura (Hashimoto Kanna) and Shinpachi (Suda Masaki).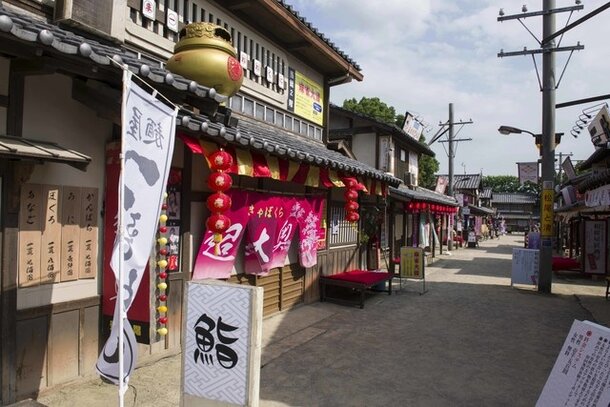 This day of filming was for the opening scene from episode 65, "Youngsters learn the value of life from rhinoceros beetles". Can you remember the shenanigans that went down between the Shinsengumi and the Yorozuya trio?
We also get a great shot that contrasts the world of Gintama with the reality of how it's being created - Oguri, Hashimoto and Suda standing on set with director Fukuda Yuichi, perhaps watching a playback of their scene.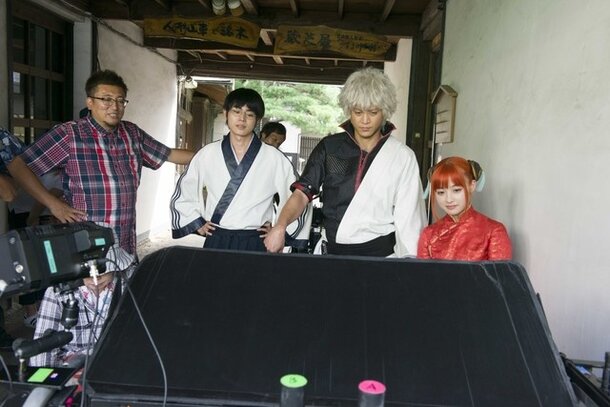 Of course, we can't forget Katsura and his pet Elizabeth! Okada Masaki is looking cool as the Joui leader, with none of the disguises he's sometimes forced to don. And as for Elizabeth, well, it's Elizabeth!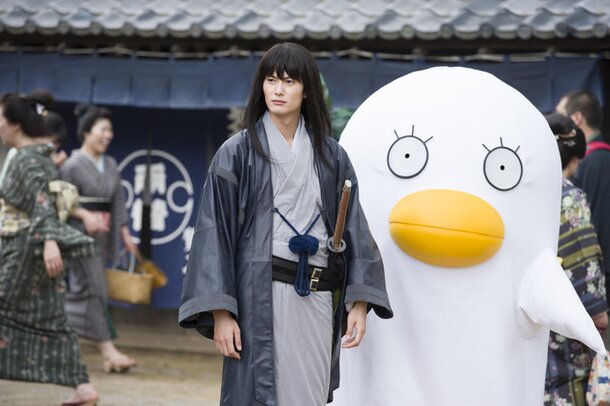 Despite filming with their costumes and wigs in the hot summer weather, the Yorozuya trio was able to keep laughing and maintain great communication with other during their scene. Meanwhile, it seems that Yoshizawa Ryo was busy as Shinsengumi Captain Okita Sougo, firing a shot from his iconic bazooka!
There are still a few months to go, but these on-set photos have hyped us up even more for the premiere! What do you think of this new peek into the live action Gintama?