Online marriage registration form design site e'motion wants to help you have a bright and sunny start to your married life by making the idea of filling in a marriage registration form a little less daunting! Hatsune Miku feels the same, so you can now add some musical charm to the proceedings with a selection of designs themed around the singer.
The forms are available in four different designs each featuring all new illustrations by KEI:
Hatsune Miku Loving Bride (green)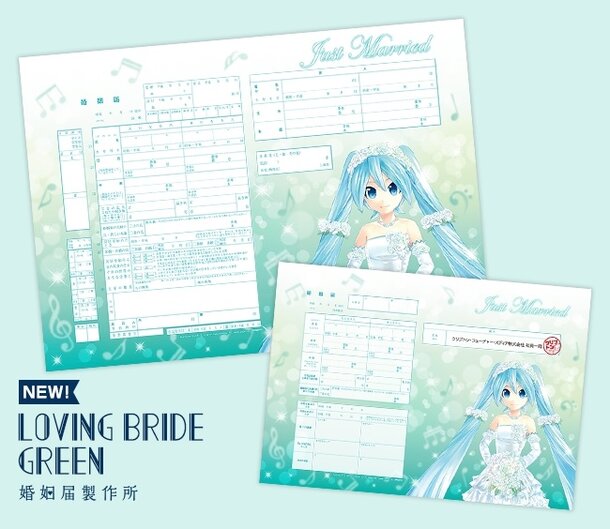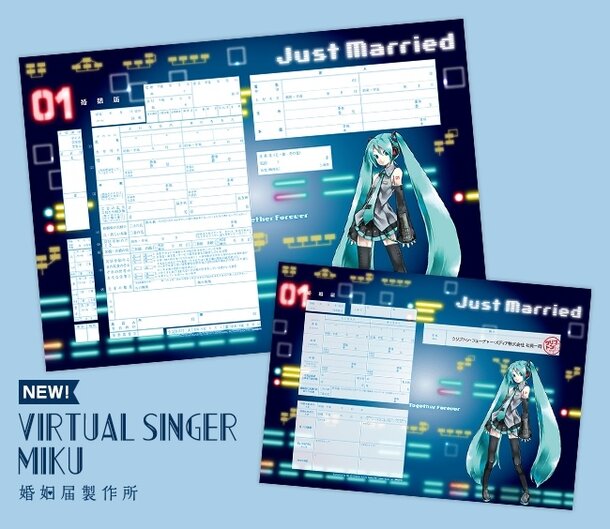 Hatsune Miku Loving Bride (pink)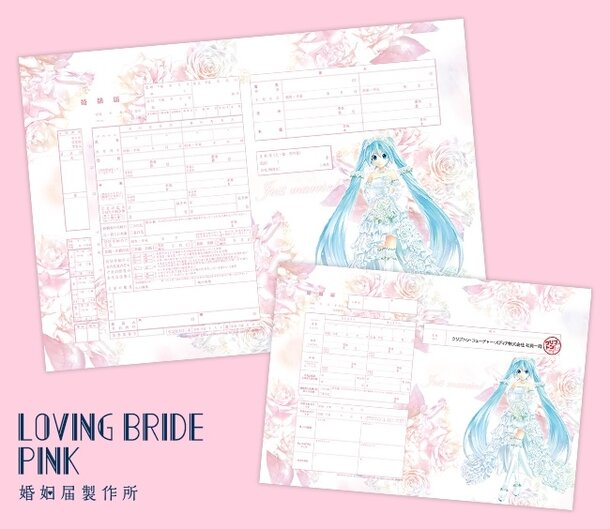 Hatsune Miku Loving Bride (blue)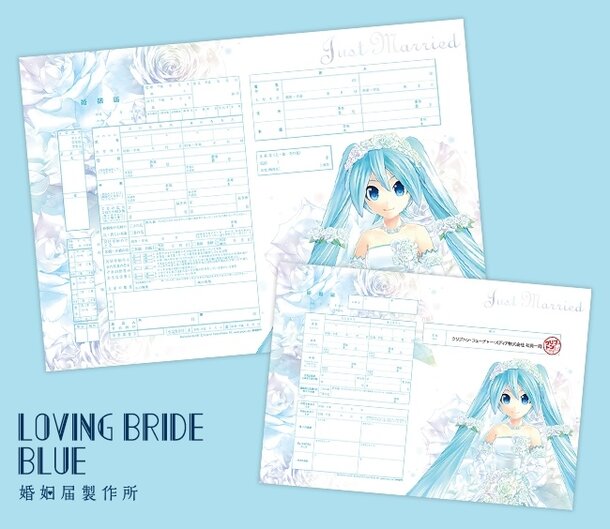 Those purchasing the forms also have an opportunity to win an exclusive clear file.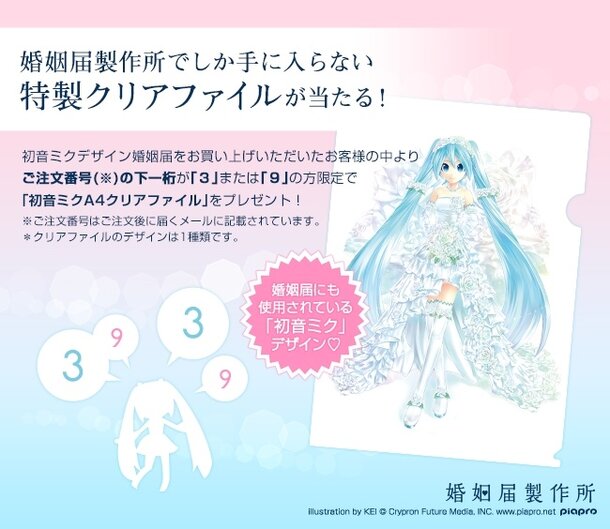 Hatsune Miku's creators, Crypton Future Media, have also already stamped the form as a special witness to the wedding as a way of expressing their happiness for the future couple's new life together. There are also a few other extra boxes where each of the parties involved can fill in what they most like about their partner as well as their favorite Hatsune Miku songs.