The new anime Oushitsu Kyoushi Haine ( The Royal Tutor ) will be premiering during the spring anime season in 2017. It'll air in April on TV Tokyo, TV Osaka, BS Japan, and AT-X, and both the newest promotional video, additional cast members, and opening theme were revealed.
The newest PV features the royal tutor of Grannzeich Kingdom, Haine Wittgenstein, and each of the four unique princes. It's also the first time we get to hear what these characters sound like!
As for the additional cast, Tachibana Shinnosuke will be playing Maximillian, the cheerful guard who's been watching over the four princes, and Namikawa Daisuke will be playing the serious guard Ludwig. Tachibana said about his role, "Maximillian is an extremely positive and energetic character, so I tried to always have fun with him." Namikawa also commented saying, "Ludwig guards alongside Maximilian, and I think he wants to be strict as a way of making sure they grow up well."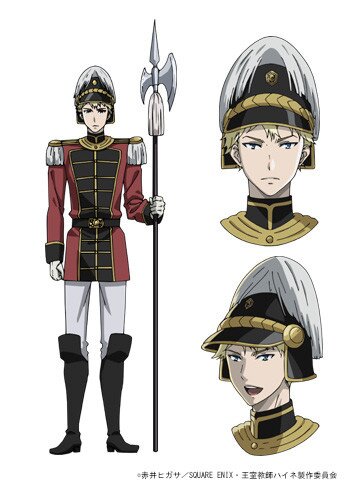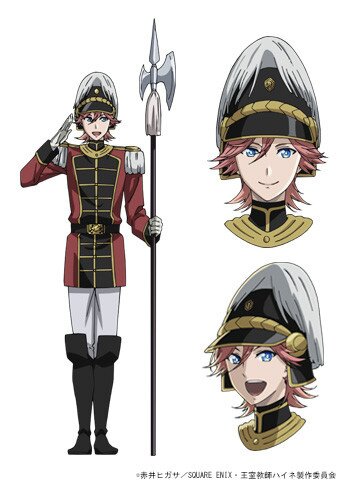 The opening theme will be "Shoppai Namida" ("Salty Tears") by Sakamoto Shogo. Sakamoto was chosen as the fourth Echizen Ryoma for the Prince of Tennis musical, so he's working not only as an actor, but also a singer and songwriter these days. He talked a bit about "Shoppai Namida" saying, "It was trial and error to write a song themed around 'bonds' using the anime's world."
TV Anime Oushitsu Kyoushi Haine
Airs in April 2017 on TV Tokyo and other stations!
©Akai Higasa / Square Enix, Oushitsu Kyoushi Haine Production Committee