Hobby Japan has announced that their original project Sin: The 7 Deadly Sins will finally be broadcast as a TV anime series beginning in April!
Not to be confused with Suzuki Nakaba's The Seven Deadly Sins, Sin: The 7 Deadly Sins will initially be broadcast on Tokyo MX, BS11, and AT-X.
This upcoming series might look familiar to those who visited Hobby Japan's free comic site Comic Fire, where the Sin: The 7 Deadly Sins manga is currently serialized and has been since August 2016. Lovely figures of the unforgettable characters have already been released by Orchid Seed, as well; but this is the first time the characters will come to life, and with the help of Yoshimoto Kinji no less, who was the director for Queen's Blade: The Exiled Virgin!
Most of the cast has already been announced: Lucifer is voiced by Kitamura Eri (Otonashi Saya from Blood +), Leviathan is voiced by Fujita Akane (Mizumoto Yukari from The Idolmaster Cinderella Girls), Satan is voiced by Sakuraba Arisa, Belphegor is voiced by Kakuma Ai (Lee Lenalee from D. Gray-man Hallow), Mammon is voiced by Hikasa Yoko (Kirigiri Kyouko from Danganronpa), Beelzebub is voiced by Ogura Yui (Aria from Dog Days), and Asmodeus is voiced by Takahashi Chiaki (Arfoire from Hyperdimension Neptunia).
Finally, word is already out that Mia REGINA (made up of a trio of three lovely women) will be performing the series' opening and ending themes, which are titled "My Sweet Maiden" and "Welcome to Our Diabolic Paradise," respectively.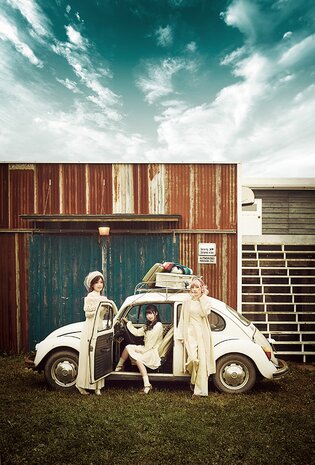 ©2017 Hobby Japan / Niθ / Sin: The 7 Deadly Sins Partners